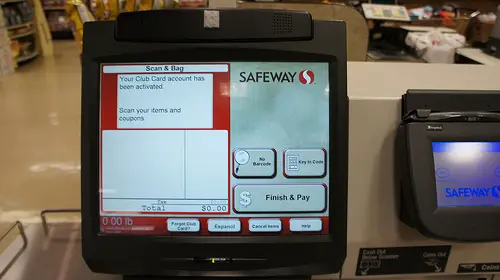 Are you looking for ways to save money on your food bill? It may be easier than you think. Consider this: In 2013, I spent $13,788 on groceries for our four-person household. In 2022, that number climbed to $17,101. In case you're wondering, that represents the total cost required to make at home 342 breakfasts, 330 lunches, and 281 dinners last year. It also includes all of our snacks and desserts.
Needless to say, like most other folks, our family also enjoys going out to dinner occasionally. Most of the time it's either fast food, pizza delivery, or a mid-priced family restaurant like Chili's. However, sometimes we splurge and eat somewhere a bit more upscale.
Unfortunately, eating out isn't cheap. Of course, like most people, as our household income has grown, so has the number of restaurant meals. Last year we let someone else cook our dinner 68 times. The total cost: $5236.
Breaking down the numbers, what immediately stands out is that, on a per meal basis, dining out is horrendously expensive. In my case, last year we consumed 953 meals at home at an average price of $4.49 per person per meal.
By the way, healthy eaters can take solace in the fact that my cost per meal for dining at home also includes snacks and desserts. Assuming 5% of our grocery bill is dedicated to snacks and desserts, then my household's actual meal price per person is really only $4.27.
Now let's compare that total to my household's cost of dining out which, in 2022, totaled — hold on to your hats, folks — a whopping $19.25 per person! In other words, on average, our cost of dining out was almost five times more than the cost to eat at home last year! I know.

My family dines out an average of about five times per month. How many people do you know who bring home dinner from a restaurant that many times per week? Just think about all of the money a four-person household could save — not to mention the health benefits — by simply eating more home-cooked meals.
The moral to this story can be found in the math: Increasing the number of times one eats at home is an easy and extremely effective way to cut monthly expenses. Best of all, for folks who are looking to stretch their income by cutting costs, that's low-hanging fruit.
Behold The Power of the Family Dinner Menu
Even so, for a lot of people, the temptation to avoid cooking at home is strong.
I've found that the best way to encourage more home cooking is by simply planning ahead. And the best way to do this is by creating a home dinner menu twice per month. I know this because, when I'm not playing household CEO, I pull double-duty as the family chef too. (Yes, ladies; there are plenty of men who love to bring home the bacon and cook it up too.)
Anyway, one of my duties as the family chef is to assemble a household dinner menu that covers the following two weeks — including those "off" days when we splurge by dining out — and usually one leftovers night too. I then use the dinner menu to help create the family grocery list for the next two weeks.
Trust me; this process is tried and true. And it works because it instills discipline. In fact, we've successfully used this method for 20 years, and it has saved more than we would have otherwise.
Who Says Home-Cooked Meals Are No Fun?
I always make sure the whole family participates in the menu selection process; our kids always get to select two meals each, while the Honeybee and I choose the rest.
When my kids were a lot younger, their inputs almost never failed to be, well … interesting. I remember one particular time, back when my daughter was in third grade, she selected spaghetti tacos. They actually turned out pretty good! If you want the recipe, let me know.
Photo Credit: Aranami