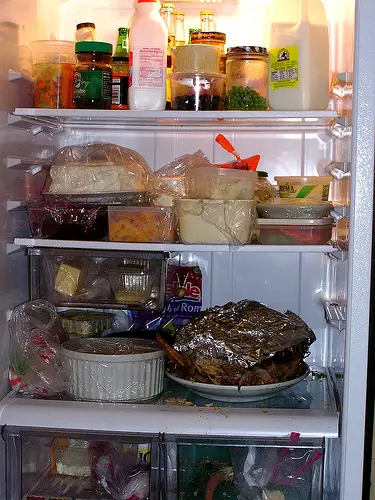 Last year my family spent a small fortune on groceries — $12,764 to be exact. If you were to press me on the matter, my teenage son, Matthew, probably ate $9000 worth of them.
Anyone who thinks I'm kidding hasn't seen our kitchen after a visit from my son. I mean, whenever Matthew finds a freshly-stocked pantry, it isn't long before it ends up looking like an Egyptian sorghum field that's been assaulted by a swarm of locusts.
My neighbors often walk away empty handed after asking if they can borrow a cup of expensive milk from our refrigerator. It's not because we're cheap or stingy; we buy four or five gallons a week. The thing is, Matthew drinks so much moo juice that, more often than not, it's practically gone before we get it in the refrigerator.
Okay, maybe I'm exaggerating just a little. Besides, it ain't all bad; Matthew saves us a lot of money because, unlike most folks, he's not afraid of leftovers. In fact, my whole family loves them.
In 2009 I did a painfully detailed study of my grocery expenses and discovered that the price of our home-cooked meals came to roughly $2.09 per person per meal. And while I noted that the real cost was probably even less than that because my grocery costs included things that weren't part of breakfast, lunch and dinner — you know, really good stuff like snacks and desserts — what I failed to mention was that the cost per meal would have been much more if my family had tossed the leftovers in the trash instead of eating them.
So how much money do we save each year by eating leftovers? I'm not sure, but each week we typically get at least one extra family meal from them. And Matthew also usually gets five or six weekly lunches and breakfasts on top of that too. (Thankfully, my son is more than happy eating stuff like leftover chili and beef stew to start his mornings.)
With that in mind, considering our grocery bill has climbed substantially over the years — the household's price per person per meal was $3.34 in 2014 — and assuming our culinary scraps provide 10 extra meals per person per week, my family saved roughly $1700 last year by consuming our leftovers. Not bad, huh?
Too bad eating peas doesn't deliver similar dividends.
Photo Credit: Muffet