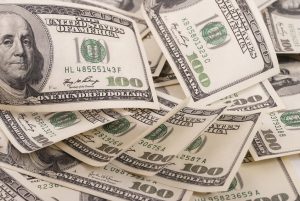 President Trump is considering abandoning some previously-decided on tax cuts for wealthy Americans.
Earlier this year, and throughout his campaign, the Trump Administration promised wealthy Americans that they would introduce US estate tax cuts on inherited assets. This idea came to be as a way to help the Republicans' tax-cut plan be more feasible, but now the Democrats are pushing back.
Democrats have been against repealing the hefty estate tax for a while now. They explain that it would hurt small business owners and farms while adding to the national debt.
As it works right now, if someone has assets in the six figures or higher, they should invest in a trust in addition to a will as a way to minimize estate taxes and avoid probate. A probate is extremely beneficial in that currently, anyone with assets of $5.49 million, or $10.98 million for a married couple, is taxed extremely high. According to Reuters, the estate tax rate currently stands at 39.6% and affects 0.2% of estates or 5460 properties.
Originally, Trump was focusing on just these extremely wealthy property owners, but now he is shifting his focus to middle-income Americans. The repeal would only have changed the tax rate from 39.6% to 35%, but all this extra money would be gobbled up by the federal debt. And considering that estimates from the Congressional Budget Office say the current tax rate will raise between $25 billion and $34 billion annually, Democrats believe there is no reason to make the change because it affects only 5000 people.
When purchasing a home, home buyers tend to have three goals: to find a home that is private, caters to their family needs, and adds to their asset accumulation. But, considering the high taxes. it is this asset accumulation that can hurt them in the end. And while Trump has promised in his campaign to lower taxes for all Americans, the extremely wealthy have been forgotten. Republicans are in favor of the deal because they say it will stimulate the economy and spur economic growth.
As of right now, nothing is set in stone. These reports come from sources who have to stay anonymous due to legalities, but they reassure both publications they are currently working in-depth as either a member of Congress or the Senate. The White House has yet to confirm or deny anything, calling these reports "internal deliberations."
Photo Credit: stock photo