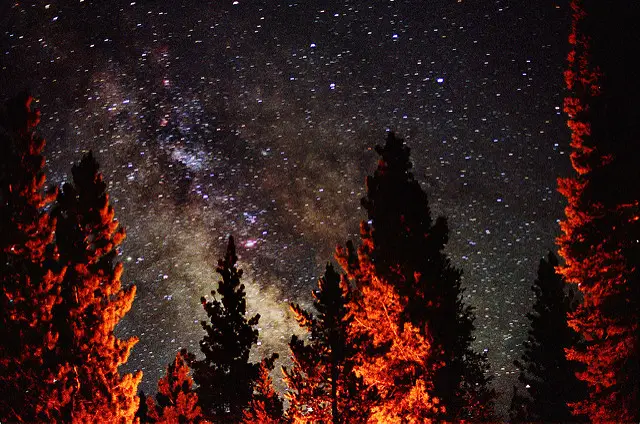 Remember when daredevil skydiver Felix Baumgartner jumped from a perfectly good balloon more than 128,000 feet above Earth — and lived to tell about it?
To give you an idea of just how high that is, commercial jet airplanes typically fly at an altitude between 30,000 and 40,000 feet.
Naturally, one of the first things that crossed my mind was the impressive vantage point Felix must have enjoyed from such a high altitude; the view was surely as breathtaking as it was expansive.
And although it's probably pure coincidence, one could argue that the advertising world had been anticipating Felix's record-breaking skydive for many years.
In case you're not sure about what I'm referring to, just take a look at the following billboards that are designed to be only seen from high in the sky. I came across most of these so-called "mapvertisements" while taking a tour at Google Sightseeing.
For fun, see how many of these you can still find today on Google Earth:
Coca-Cola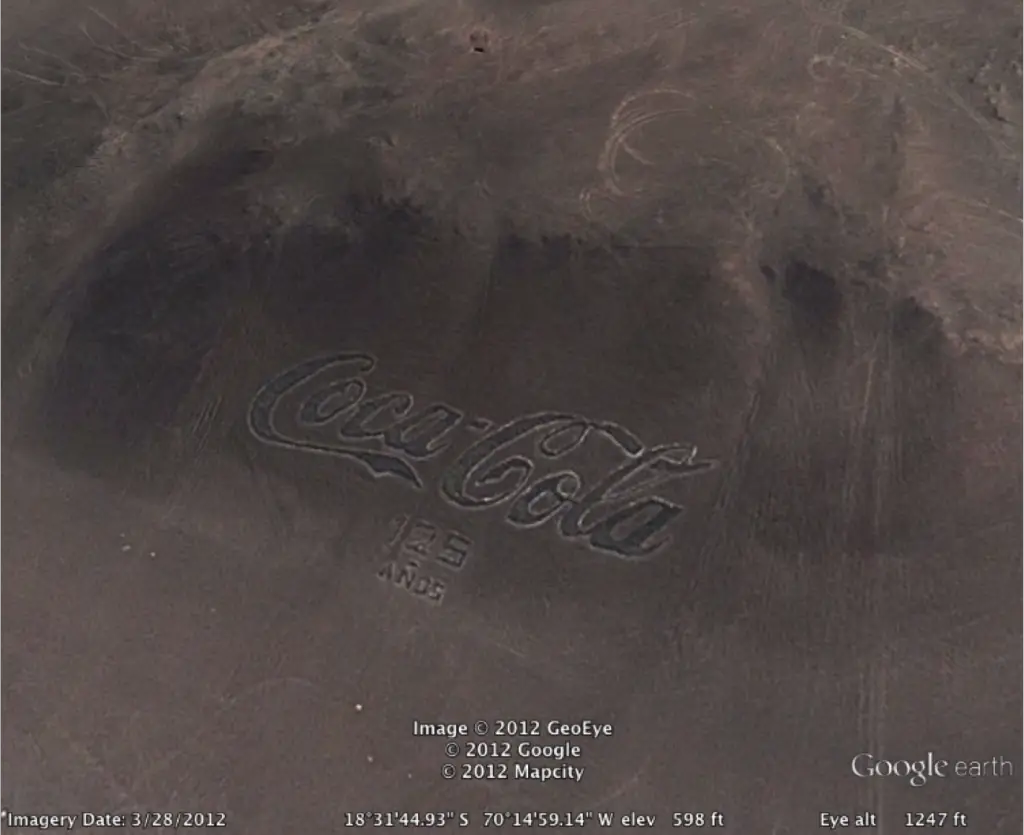 Location: Atacama Desert, Chile
Coordinates: 18 31′ 44.93″ S; 70 14′ 59.14″ W
Imagery Date: March 28, 2012
Seventy-thousand Coke bottles were used to construct this giant advertisement in 1986 near Arica, Chile. The ad, which stretches the length of a football field, was originally built to commemorate Coca-Cola's 100th anniversary. In 2011, they updated the billboard to officially mark the soft drink's 125th year on the market.
Kentucky Fried Chicken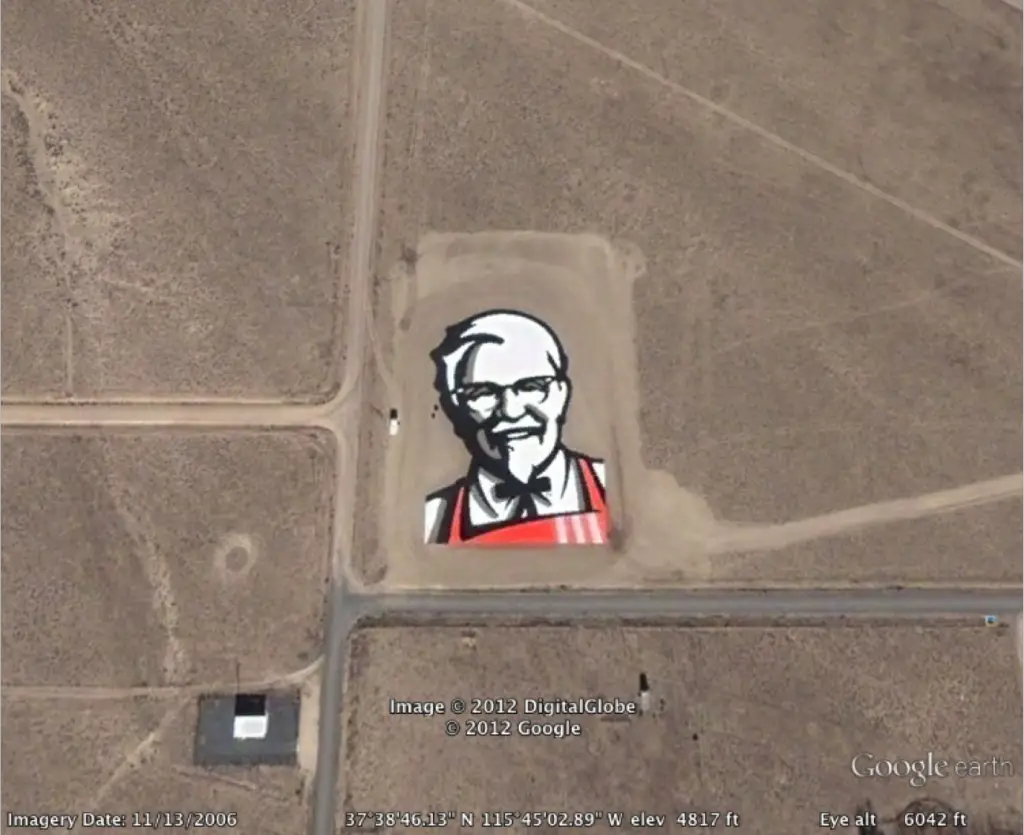 Location: Rachel, Nevada
Coordinates: 37 38′ 46.13″ N; 115 45′ 2.89″ W
Imagery Date: November 13, 2006
KFC built this 87,500 square-foot advert over a six-day period in 2006 off Nevada's Extraterrestrial Highway, not far from the mysterious Area 51. According to KFC, the "face from space" consisted of 65,000 individual one-foot square tiles that were assembled like a jigsaw puzzle. At the time, KFC was offering a free Snacker sandwich to the first 10,000 people that could find the hidden message they placed on the logo. For what it's worth, Wikipedia claims that the hidden message was "on the tie area and featured an impostor colonel holding a sign over his head, reading 'Finger Lickin' Good.'" Maybe so, but I certainly don't see it.
Target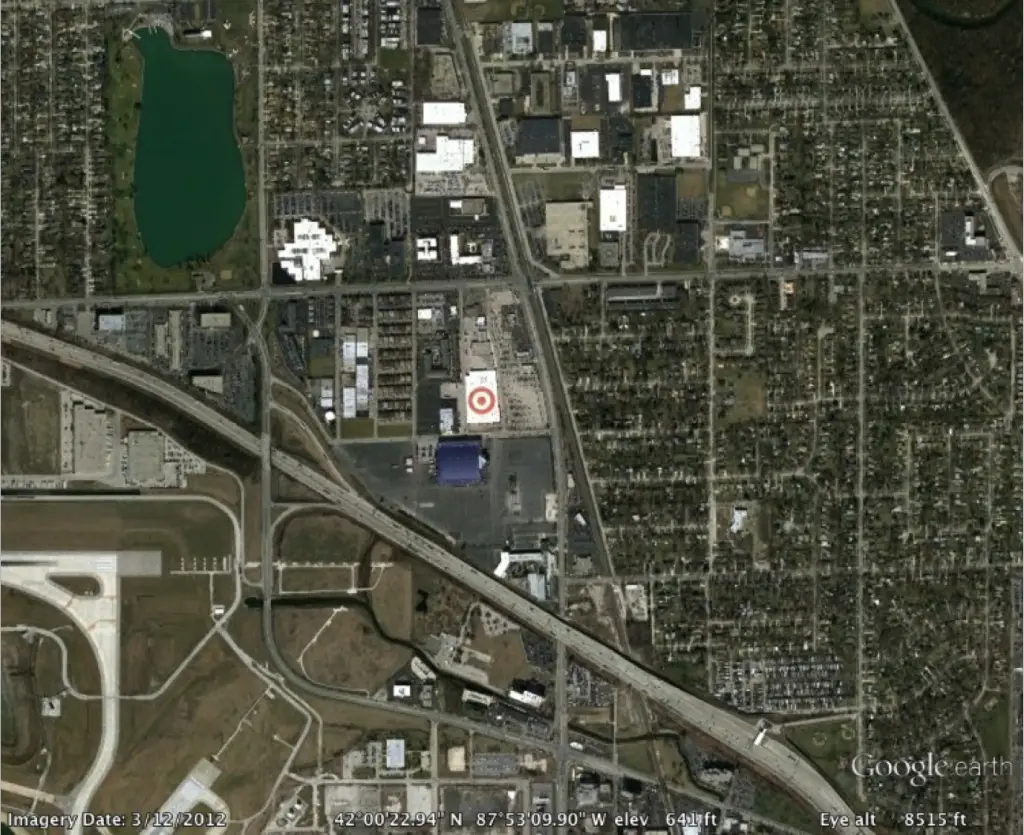 Location: Rosemont, Illinois
Coordinates: 42 00′ 24.94″ N; 87 53′ 09.90″ W
Imagery Date: March 12, 2012
More than a few people have noticed Target's iconic logos while seated in the window seat of a jet airliner. That's because the popular retail chain has strategically placed their large rooftop billboards near the flight paths of several major US airports including Chicago O'Hare, Boston Logan and New York LaGuardia.
Denver Botanic Gardens and Starbucks Coffee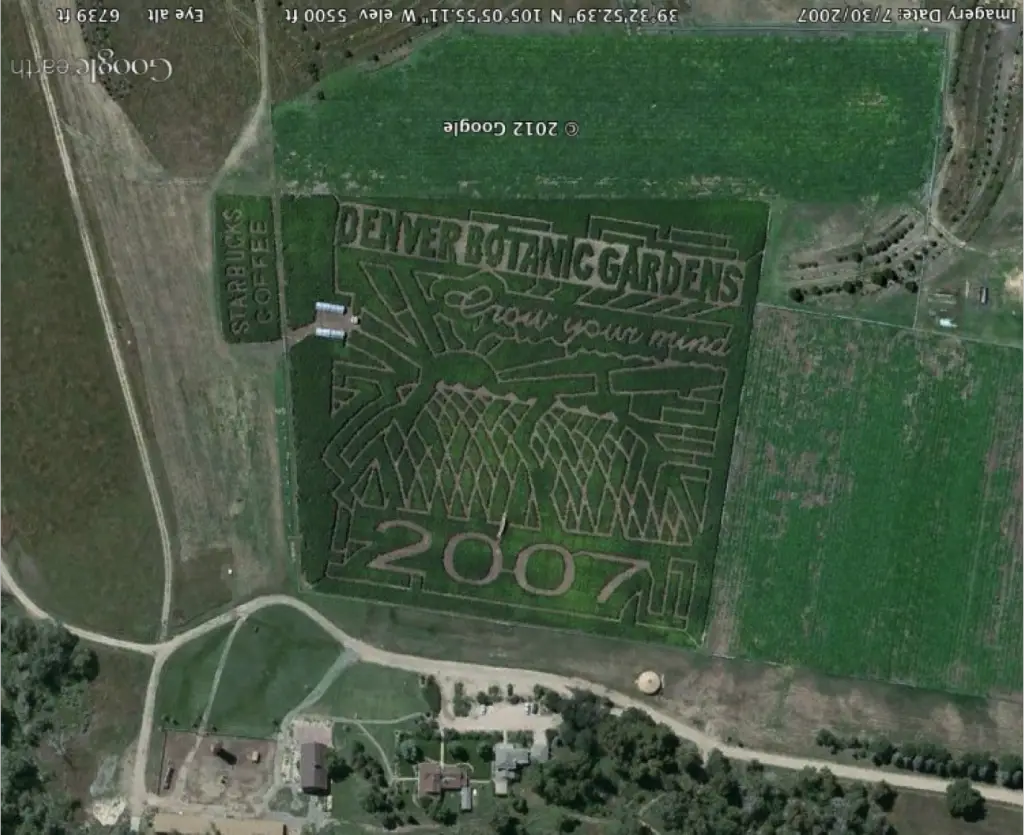 Location: Littleton, Colorado
Coordinates: 39 32′ 52.39″ N; 105 05′ 53.11″ W
Imagery Date: July 30, 2007
Each year the Denver Botanic Gardens constructs a corn maze that encompasses several acres and takes most visitors about an hour to traverse. And if you think that sounds like fun, on Friday and Saturday nights in October more adventurous souls can really test their mettle with a haunted version of the maze. As you can see, in 2007 the corn maze was sponsored by … Starbucks. Go figure. If you ask me, I'd say Green Giant missed an opportunity there.
Readymix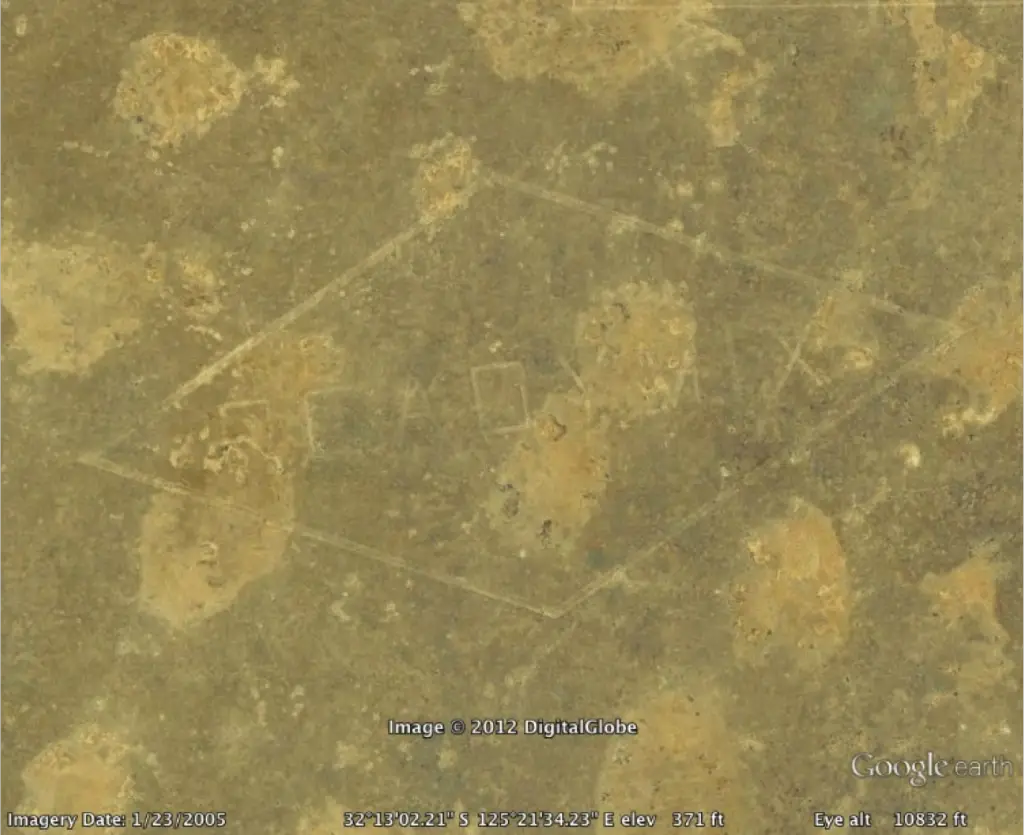 Location: Southwestern Australia
Coordinates: 32 12′ 58.83″ S; 125 21′ 34.31″ E
Imagery Date: January 23, 2005
Although mapvertising seemed to have reached its peak not long after the debut of Google Earth in 2005, it's not a new idea. Google Sightseeing proclaims this logo for Readymix — which was constructed in 1965 in the Australian desert — to be the world's first advertisement that's visible from space; that's probably stretching it. It covers a rectangular area measuring 1-mile wide by 2-miles across.
Maxim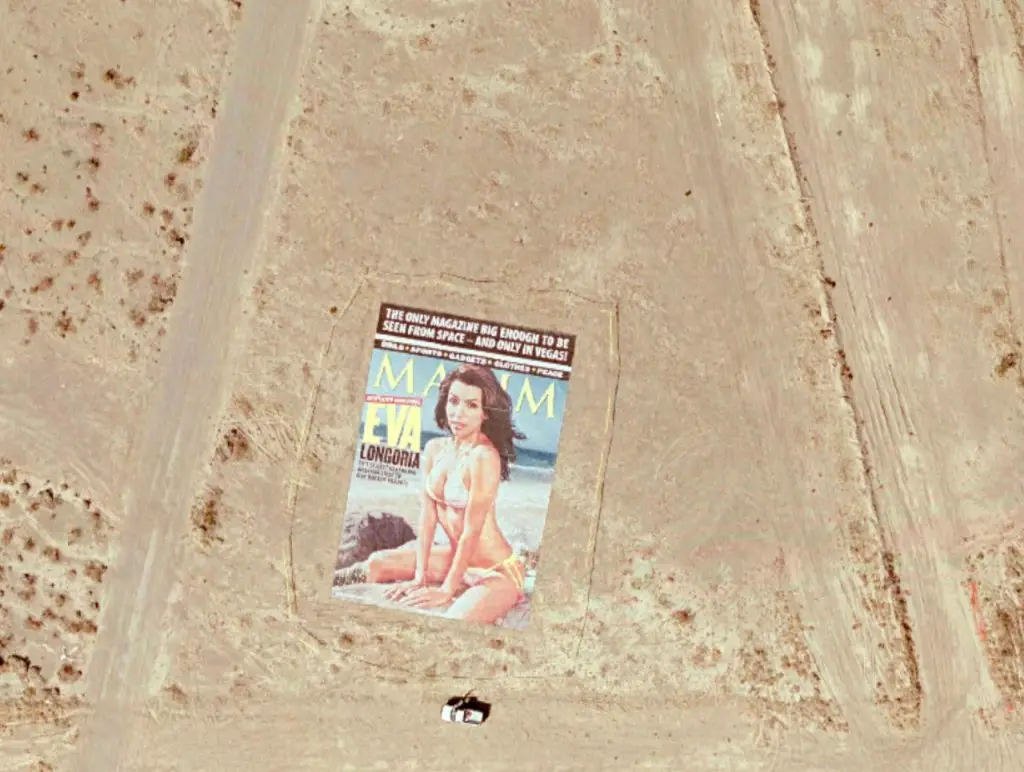 Location: Primm, Nevada
Coordinates: 35 37′ 12.23″ N; 115 22′ 58.77″ E
Imagery Date: April 6, 2006
Some parts of the Mojave Desert have been known to reach upwards of 130 F, but that didn't stop Maxim magazine from making it even hotter after they unveiled a giant version of their January 2006 cover — featuring actress Eva Longoria — on a sandy plot of land some 50 miles south of Las Vegas. A crew of nine workers took 15 hours to secure the 75 foot wide by 110 foot long vinyl mesh material to the desert floor. Unfortunately for Maxim, a photo of that super-sized cover wasn't captured by a satellite before it was taken down, so no record of it exists in Google Earth.
So there you have it. While the concept is intriguing, the bottom line is this type of product marketing continues to be little more than a curious novelty, only slightly more common than the occasional thrill seeker who decides to skydive from the edge of outer space.
Photo Credits: (Sky on Fire) Robert Couse-Baker; (Ads) Google Images (1 – 5); Maxim (6)