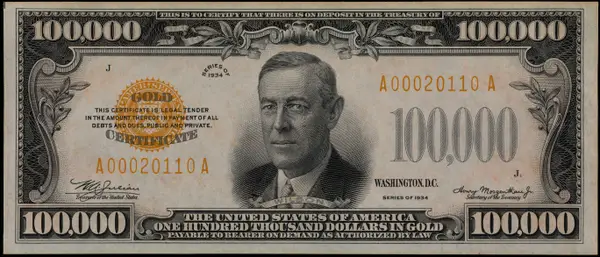 In 2004 my gross annual income crossed the magical $100,000 benchmark for the first time.
Reaching that milestone became a personal goal after graduating with an electrical engineering degree in 1988 and taking my first job at a salary of $31,000. At the time, I figured that once I was earning $100,000 per year, I'd be set for life, and able to buy whatever I wanted, whenever I wanted it.
The funny thing is, once I finally had that coveted six-figure salary, it wasn't all I had hoped it would be. While I did have more spending power than those who weren't earning $100,000 per year, I didn't feel rich. I certainly wasn't making enough money to stop worrying about how I was spending it.
Even today, with my income significantly higher than it was when I first crossed the $100,000 mark over eight years ago, I still don't feel rich. Financially free, yes. But rich, no — especially after my paycheck deductions to cover taxes, the mortgage, the money I faithfully set aside for retirement, and my emergency funds.
True, I'm thankful to live in a nice, albeit very modest home, in a pleasant Southern California neighborhood, but the Honeybee still drives her 2001 Honda Odyssey. Yes, in 2013 I finally broke down and bought a new car — but until then, I had driven our trusty 1997 Civic for 17 years. We also still shop at places like Costco and Target, cook most of our meals at home, and eat leftovers to save money.
Moving The Goal Posts of Success
The reality is, at one time, earning $100,000 annually used to be a sign of real wealth. The pinnacle of success. Not any more.
Clearly, I'm not the only one who feels that way either.
A recent poll by Gallup found that Americans essentially set the threshold for being "rich" at an income of $150,000 annually. Forty-seven percent of Americans — myself included — think the actual number is somewhere north of that.
Don't get me wrong, earning $100,000 annually is nothing to sneeze at, and anyone earning six-figures is obviously better off than those who don't. But it's not all it's cracked up to be.
That's because the dreaded one-two punch of time and inflation has moved the goal posts. So much so that the importance of the old $100,000 measuring stick has been completely obliterated.
In fact, in order to have the equivalent purchasing power that came with a $100,000 salary back in 1988, one would have to have an annual income of approximately $202,000 today.
One example of how rising costs have made the $100,000 benchmark obsolete is the price of housing. According to the US Census Bureau, the median price of a home in 1988 was $112,500; by 2016 it was $223,200 — almost double.
The $100,000 Club Is No Longer Exclusive
Of course, inflation has also increased salaries, and more people are earning $100,000 than ever before. But that only serves to further diminish the six-figure income mystique.
For instance, US Census data shows that in 1992, approximately 5% of all households were earning at least $100,000 annually. However, by 2010, that figure had quadrupled to 20%; that figure is almost certainly higher today.
The proof is in the pudding; jobs paying $100,000 or more per year are nowhere near as rare as they used to be 30 years ago. Today, they're quite common.
A quick search over at Salary.com revealed more than 1000 job titles with median salaries of $100,000 or more — and you definitely don't have to be a brain surgeon (median salary: $561,190) or a rocket scientist ($126,768) either.
Today, you'll find corporate secretaries ($190,937) in the Hundred Grand Club hobnobbing with senior attorneys ($157,444), and regional chefs ($121,119) mixing it up with dentists ($144,744).
The Bottom Line
True, there are some places where an annual income of $100,000 will go a long way — but there are other places where it won't.
No matter where you live, the bottom line is this: earning one-hundred grand a year certainly no longer has the cachet it once did. Sorry, folks.
I think it's finally time for a new benchmark. Two-hundred thousand, anyone?
Photo Credit: US Treasury