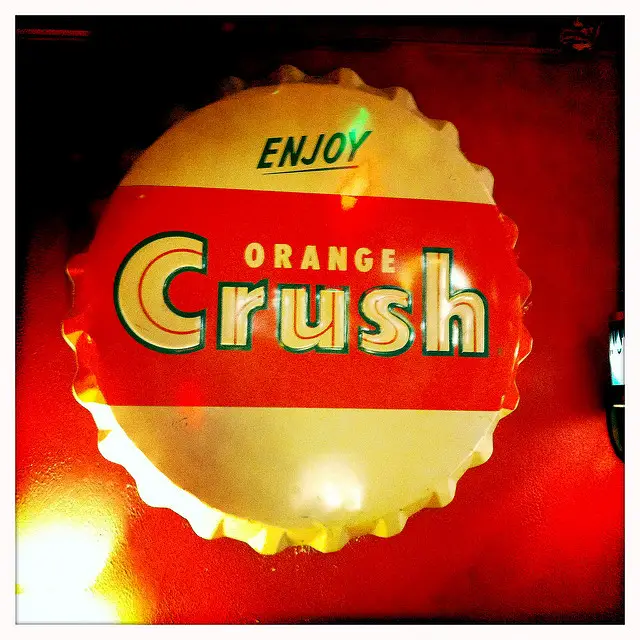 So you think the answer to finally pay off all of your credit card debt is to read dozens of great personal finance books. You've even considered going further into debt, wanting to hit rock bottom, with the hope that such a move would motivate you to pay off all your debt.
Maybe if you let more time pass you'll eventually figure out which move to make — but the truth is that reading books or going further into debt isn't going to help you reach your goal.
More likely, what's really holding you back is how you've been approaching your debt. With that in mind, here are five proven ways to help you crush that debt once and for all:
Plan For Success
Before you even think about paying down your credit card debt, you have to create a strategy with an end-date for meeting your goal. Without a deadline, you won't know whether you're on pace with your goal or falling behind.
Creating your debt paying strategy is a two-step process:
Determine how much money you'll have to pay down your debt each month
Settling on a date when you'll become officially debt free
For example, if you have $5500 in your credit card debt and the means to contribute $500 toward the bill every month, then it would take you approximately 12 months to pay it off.
Shift Your Perspective About Debt
The reality is that just because you can afford to buy something doesn't mean you should.
While it may be tempting to purchase the latest gadget with your credit card, consider only paying with cash. Every time you take advantage of your available credit you delay your goal of becoming debt free. So start slowly by leaving one of your credit cards at home, and then over time slowly increase the number of cards you leave home until you have zero credit cards in your wallet.
Max Out Your Spending
In bowling, some people use channel-guards to prevent their balls from landing on the gutter. That way, the ball will never land in the gutter, no matter how awful their shot is. A budget in personal finance essentially acts like bowling channel-guards by preventing you from overspending.
Determining exactly how much money you have to pay down your debt each month is another multi-step process:
Jot down how much money you make monthly
Calculate the monthly cost of your non-discretionary purchases such as your mortgage, food, and other needs
After you've completed those steps, use the following formula to determine the maximum funds available for debt repayment:
Cost of Monthly Income – Cost of Monthly Needs = Available Cash
Build Confidence With Small Wins
The thought of retiring $20,000 — or even $5000 — of credit card debt can be overwhelming. Instead, break down your goal into micro-goals. If you have multiple credit cards, consider paying down your smallest one first while paying the minimum payment on your other cards. You'll want to pay as much as you can with your smallest credit card until it's fully paid off. This is also known as the Debt Snowball Method.
Reward Yourself With Each Victory
Retiring your credit card debt can be a long journey — so to avoid burnout, celebrate your small wins.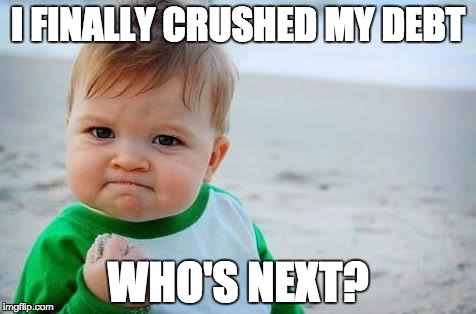 Budgeting money to splurge on yourself may seem counterproductive, but doing so will provide an incentive that can help keep you from falling off the wagon.
It's Time to Start Crushing Your Debt!
Imagine logging into your bank account and noticing a credit card balance of $0; imagine the feeling of accomplishment and gratitude. This person can be you. These are the same strategies that I used to pay down all of my credit card debt!
I challenge you to start taking action today by creating your own plan.
Most people fail to persevere, but you do this. You're a unique breed — you're among the few who are chasing financial freedom like their life depends on it.
Good luck.
***
About the Author: Chris is on a mission to reach financial independence using a smart budget while helping ambitious Millennials adopt the hustle and grit necessary to get there. Download his free guide, 7 Proven Ways to Earn Extra Income, to crush debt and taste financial freedom. You can learn more about his Smart Budget Life blog on Pinterest and Facebook.
Photo Credits: Meagan Fisher; (meme) imgflip.com