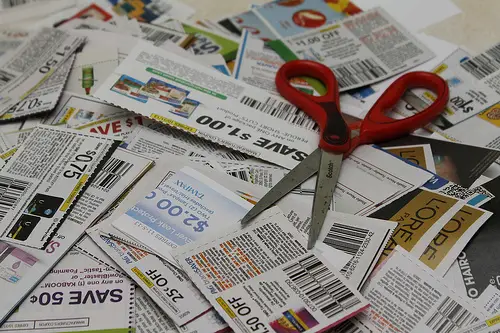 How often do you use coupons when you are shopping online or in local stores? One of the best ways to save money is by using coupons. It's no secret that more people are looking for smart ways to reduce costs — and coupons are one of the easiest and most convenient ways to do that. Even so, many people avoid using coupons — either because they do not want to take the effort to identify discounts which are going to work, or because they do not want others to believe they are poor.
But interestingly enough, most of us have exactly the wrong mental image when we picture the average coupon user. In truth, people who live in households making $100,000 or more are twice as likely to use coupons than those who earn $35,000 or less.So, with that in mind, the sight of someone handing a coupon over to a cashier at the grocery store actually may be an indication that they make more money than the average consumer.
Why do high earners — including your typical next door millionaire — use coupons? It's really no secret: the savings they can add up to are actually quite substantial.
Here are some real-world statistics to help back that up. For example:
42% of coupon users manage to save $30 a week
21% are able to save $50 per week
And while $50 per week doesn't sound like much, in reality, it adds up to $2600 per year — if you think about it, that is like getting an extra pay raise.
It's worth stating again: When they are used diligently and astutely, coupons are among the best ways to save money throughout the year.
So, if you are ready to learn more, check out the infographic below from InvestmentZen to learn all about the value of coupons, and get clipping!
Photo Credit: Rose 3694; Infographic: InvestmentZen