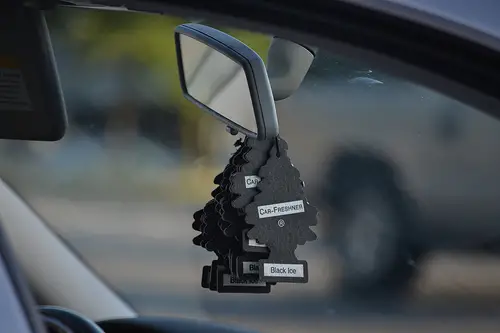 Parents, if you want your kids to become independently wealthy, don't encourage them to go to college; tell them to open up a car repair shop instead.
I say that because I just paid my mechanic almost three-thousand bucks for services rendered. I know.
Of course, that's what happens when you own a couple of cars that are meticulously maintained, but getting a bit long in the tooth.
This week, along with the typical "full-service" oil change, our 2001 Honda Odyssey had its brakes and transmission serviced. The old girl also had her valves adjusted, and received a brand new set of spark plugs. The make-over was made complete with a new timing belt, water pump, and a fresh set of outer drive belts.
A day later, it was my 1997 Honda Civic's turn: an oil change, transmission service, the valves adjusted, new spark plugs, and the rear brake shoes replaced.
After the Honeybee tacked on the obligatory vanilla air freshener for her Odyssey — the automotive analog of a kid getting a lollipop after a visit to the doctor — the entire bill came to $2867.73.
Quite frankly, after all the money we spent, I was a bit surprised my mechanic didn't just throw it in as a freebee. "They're on the house, Len — and take one of those cucumber-melon fresheners for the Civic too! It'll make you wish your commute was 400 miles instead of 40!" Heh.
Unfortunately, no such luck.
Anyway, despite the hefty maintenance bill, I have no intention of selling either of our old cars.
Why should I? As I detailed in an article on the financial virtues of old cars from last summer, the annual maintenance costs for the Civic and Odyssey averaged just $400 and $600 respectively, although those numbers are trending upward.
Spread those costs over an entire year and it becomes obvious why so many people are willing to accept the added responsibility that comes with properly maintaining an older car in exchange for avoiding a monthly car payment.
Even so, I can hear a lot of you out there saying thanks, but no thanks; the possibility of large and/or unexpected auto maintenance bills is just too much to bear.
It's really no big deal though for those who establish a rainy day fund — which is meant to help you weather short-term, relatively low-impact financial storms of less than $2000.
Another alternative is to set aside a fixed amount of money each month into a separate vehicle maintenance fund.
For example, if you average $600 per year to keep your car in good running order, that's equivalent to $50 per month. You can then set up an automatic deposit into a special car maintenance savings sub-account with a bank like ING Direct.
What's particularly nice with this method is that, over time, you can gradually increase your contributions to your maintenance fund sub-account, so you'll hardly notice the difference. And if you do happen to encounter higher-than-average or unexpected maintenance expenses — or even get hit with a double-whammy like we did this week — you can make up the difference by tapping into your emergency or rainy day funds.
Best of all, you won't have to worry about leaving the repair shop without one of those cucumber-melon air fresheners.
Photo Credit: Tony Alter
(This article was originally posted on 28 March 2012.)