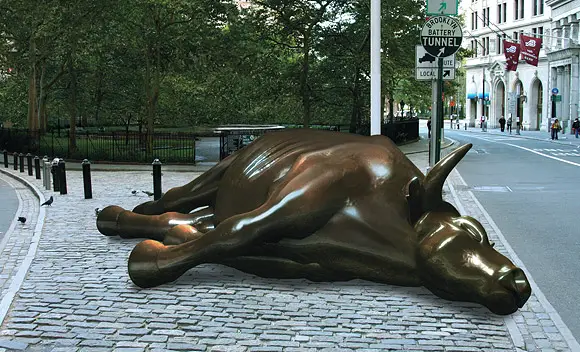 The sad truth is that most stock brokers are sales people. While they have a more glamorous name, their profession is sales: selling investors like you on a product so they can get paid. And just like used-car salesmen, stock brokers have been known to make up a few stories every now and then. Here are a few key phrases to pay attention to so that you can avoid just being another commission.
"This is a great fund!"
Do they mention who this is a great fund for? Is it a great fund because it's performance is on par with the S&P500 for the last decade? Or is it a great fund because it's going to pay the broker a nice commission? Remember, just because it's a "no-load" fund doesn't mean that it is a no fee fund. Many funds now advertise themselves as being "no-load," when in fact they've just changed from charging a "sales load" to a simple purchase fee or other fee.
When a stock broker is selling you on a mutual fund, you should make sure that it matches what you're looking for in a fund. Also, ask the broker for similar funds or ETFs, and why they think the fund they're recommending is the best. A good stock broker will present you will a category to invest in (such as large cap funds), and then usually highlight the top three to five funds, with regard to return and fees.
"This is a perfect investment for you!"
Most stock brokers aren't financial planners, so unless they've evaluated your entire portfolio, talked to you about your goals, and looked at your total estate plan, they really can't say that this investment is perfect for you.
Once again, make sure the investment really matches your needs. Many entry-level brokers are simply given a list of investment products to sell, and they just pitch them to you. They could be stocks, mutual funds, even annuities. Do your own research before committing to anything!
"I'm going to actively monitor your positions."
Really? Because most stock brokers have hundreds of different clients and accounts, and they check each one about twice a year to see if they can make some money off of it by changing investment positions. Very rarely do stock brokers actually monitor your account once they've sold you. In fact, stock brokers don't even have a fiduciary duty to actively monitor your portfolio — their duty is limited to simply executing the trade.
Some brokers use automated portfolio management systems, but once again, the only time they'll be getting in touch is if they have a trade for you — and a corresponding commission for them.
If you are getting into an investment product that needs to be actively monitored, consider that a red flag. You're most likely going to a broker because you don't want to be trading stocks all day. As such, the broker should be looking at low cost index funds to balance your portfolio as a whole. Make sure that you're not getting someone who is going to be day trading your money if you're not looking for that.
The Bottom Line
The bottom line is that most stock brokers aren't financial advisors and have no incentive to take care of their clients beyond the simple order at hand; they're focused solely on generating gross commissions.
If you want someone to actually help you with your finances, and possibly point you in the direction of some mutual funds or ETFs that will suite your individual needs, you should look at spending some time with a fee-based financial planner. Their only incentive is to actually help you.
***
About the Author: Robert Farrington writes for the The College Investor, a blog dedicated to helping young adults and college students with personal finance, investing, and student loan debt.
Photo Credit: Jack Straw