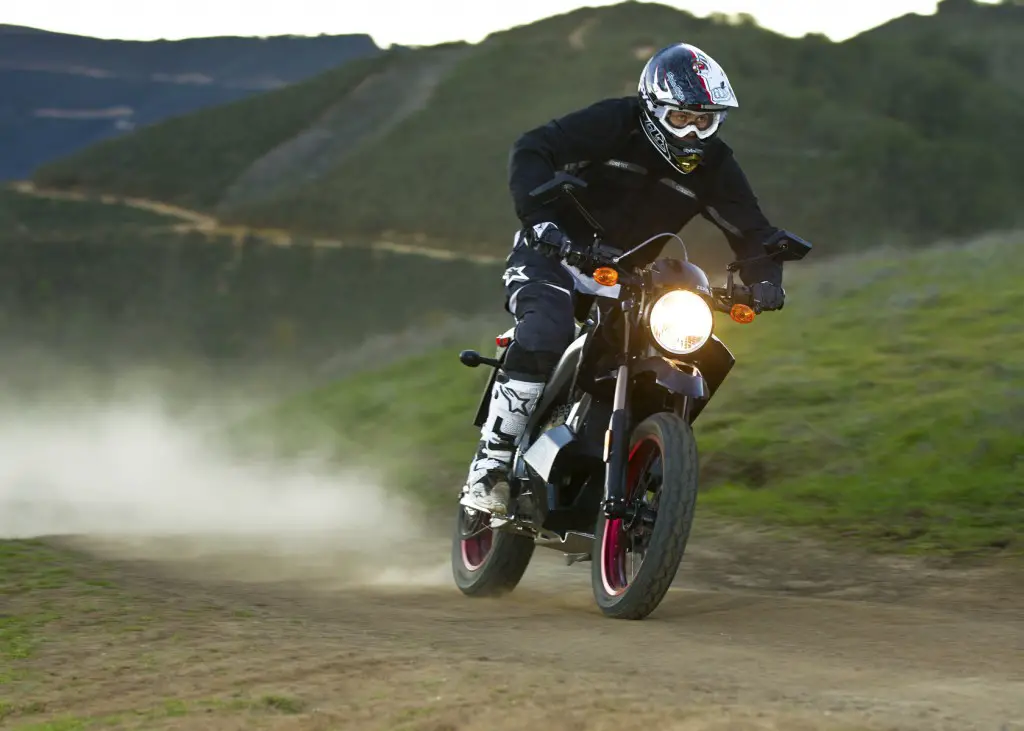 Although it's taken its sweet time, electric car sales are continuing to rise. It's the same story for electric motorcycles (EM). In other words, electric vehicles (EVs) are here to stay — and that's good news because they're much kinder to the environment. Yippee!
However, an industry that's still struggling to embrace the wonders of electric is the motorcycle. Forever stereotyped for their inclination towards leather and high octane engines, bikers haven't shown much of an interest in electric motorcycles — despite a number of start-up businesses valiantly touting their benefits.
To give them a boost, Ive decided to champion EMs (electric motorcycles). Having done some research, I think the exceptionally low running costs and financial benefits are expansive, so those interested in cost effective solutions to travel should agree. Sure, the initial investment is significant, particularly for some models, but this investment is balanced out by the long-term savings.
Understanding the Market
Depending on where you live in the world, the EM market is gradually developing. The trouble is, it's stuck in the spotty teenager stage of maturity. Vectrix, the primary electric scooter manufacturer supplying the US, Asian, and European markets, folded in December 2013, leaving Z Electric Vehicle to take the reins. Although sales have been slow, manufacturers -including BMW and Honda- have demonstrated electric motorcycle prototypes.
At the forefront of the market is Zero Motorcycles, the current global leader for EMs. Naturally, EM advocacy is a massive part of their marketing campaign, and their website is stuff full of great content about why Zero is a hero. However, things aren't all that rosy. In November 2013, Zero pulled out of the UK market, citing poor sales and the government's failure to offer EM incentives (despite financial grants for EVs). Filling their place is US EM manufacturer Brammo, who have announced a UK distribution agreement that will see its full range of bikes available.
So you see, it's a volatile marketplace on the cusp of a big break through.
The Advantages of EMs:
No More Gas
For starters, you don't have to pay for gas — ever again. I mean it. Not a drop. Nada. No more pump watching action to ensure it rounds off to the last cent. No more running on a teaspoon of gas because the station is another hundred miles away. No more breaking down in the middle of the Nevada desert. Just try and calculate the savings. Can't? Here's a savings calculator to help you out.
Of course, this means you need to plug in your EM to charge, just like a mobile phone. Whilst EVs require designated charging stations, most EMs can plug straight into the mains supply. If your chosen EM doesn't have this technology, you can buy a domestic charging station. Whilst a domestic gas station is beyond the realms of possibility, EMs have got it covered.
Low Maintenance and Insurance
EMs are super low maintenance. Without getting too mechanical, the direct drive and internal combustion counterparts of electric motorcycles eliminate the need for routine maintenance. In other words, EMs have less parts than traditional motorcycles and the parts they do have last longer.
This means you don't need to replace the clutch, the spark plugs or the timing belt and you don't need to check or change the engine oil or filter. This also means that typically,insurance is incredibly reasonable too. Less break downs means less imposed risk and this is only bolstered by the fact that many EMs have restricted top speeds.
Sure, this means that an EM is no superbike, but with cheap insurance and maintenance costs, the savings will make you feel super — yeah, I went there.
Low Emissions
Of course, a list about the benefits of EMs would be incomplete if we didn't mention how kind they are to Mother Nature. Due to the energy spent manufacturing, transporting and charging EMs, they'll never be emission free, but emissions are exceptionally low in comparison to traditional motors. In fact, some manufacturers have argued that as the electrical grid becomes increasingly proficient, EMs will too, effectively getting cleaner and greener with age. Woo hoo!
Tax Incentives
Up until December 2013, there was a federal tax credit for EMs. That expired, but a new tax credit was instated in early 2018 — which is yet another reason to fall in love with electric motorcycles.
What do you think? Do you think the initial cost is worth the long-term saving?
Photo Credit: further