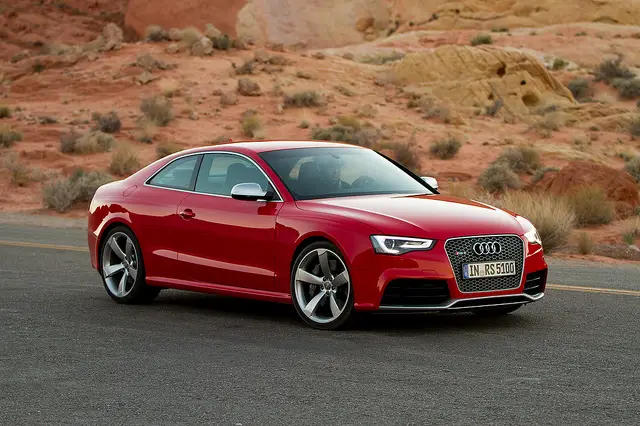 Just about everyone underestimates the true cost of car ownership, especially those who can't resist the look, lines, and luxury of a higher-end brand vehicle like Audi. Despite superior design, it's not as if an Audi or similar luxury car can win against the forces of nature. Even quality Audi parts will wear down and break over time, just like any other car. The difference, Audi owners come to find out, is that its parts are well-designed and masterfully-engineered to last.
With this in mind, it's easy to write off owning an Audi or other luxury cars as a foolish financial decision. Why spend the money only to have to spend more money down the road? However, there is something to be said for the financial wisdom of buying a well-made car. True, they're not invulnerable to wear and tear, but more often than not they hold together longer, and therefore don't require as much maintenance as a typical Chevy or Mazda. Not to mention, a luxury brand like Audi often holds its resale value better than an average automobile.
Many financially savvy or fiscally conservative readers are probably still skeptical of the aforementioned financial wisdom, which is why we're going to elaborate. Here's a simple path to financially responsible Audi ownership, which the same could be said for just a few other automakers such as BMW and Mercedes-Benz:
Manufacturer
Every automobile manufacturer has a list of problems commonly associated with it, and Audi is no exception. Managing and even preventing these problems in a financially responsible way involves two things:
First, learn the problems frequently associated with a specific carmaker's parts and systems. When it comes to Audi car parts, specifically the A4 model, the most common problems include leaks in Audi exhaust system parts and oil filters and hoses, and possible piston failure. This knowledge helps owners have the upper hand when something goes wrong, rather than surrender the vehicle to the dealer hopeful that they're honest.
Second, research those Audi parts online for your exact car to see what availability and variety exists. This empowers owners to buy their own Audi spare parts and likely save money in the process.
Maintenance
The next step toward owning an Audi without it becoming a financial burden is to abide by the specific car's official maintenance schedule as well as any post-production information which Audi itself releases. When it's time to change the oil, don't wait for another 3000 miles to schedule the appointment. The same is true for brakes, CV boots, piston rings and other parts which wear out fast — you're better off spending the money on repairs sooner than later. The reason this saves money is simple: neglecting basic repairs and maintenance inevitably leads to bigger problems down the road, which cost even more to have fixed. This is amplified even further for luxury brands like Audi.
Mileage
Sometimes it's difficult to be proactive about car repairs, in the sense of doing maintenance work before something completely fails. However, in many cases, especially for a high-end car brand like Audi, this is precisely the path to avoid catastrophe. Take for example Audi's infamous piston failure. You'll want to replace those Audi engine parts if you're driving a car that's exceeded the warranty. Otherwise, the damage to the engine could be beyond financially reasonable repair. But how does one know when to replace the piston rings, timing chain or even the fuel injector and any other Audi parts, if there are no symptoms that something's wrong? The answer: mileage. Refer to your owner's manual for the exact figures, but most Audi models such as the A4 need new piston rings and their timing belts replaced by the 90,000-mile mark. It's not cheap, but it is cheaper than buying a new car.
Owning a luxury car, to many people, is a financially irresponsible decision. However, there is something to be said about the fact that higher-end vehicles tend to be made with higher quality car parts and minimal discrepancies on the assembly line. Considering that, along with a responsible approach to preventative maintenance, it's definitely possible to own a luxury automobile such as Audi and be a financially sound decision.
Photo Credit: 36Bananapies