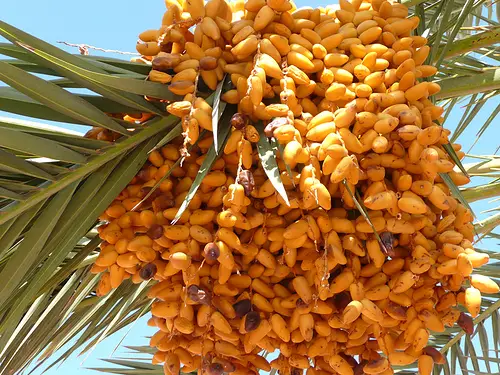 Sitting on the edge of the Sonoran desert, along the main highway between Los Angeles and Palm Springs, lies Hadley's, a popular fruit stand and tourist stop that sells, among other things, banana date shakes.
I love 'em; they're an incredibly tasty treat — especially on hot arid summer days.
Don't tell that to my daughter, Nina. She hates banana date milkshakes; the mere sight of them makes her gag.
What's really funny is Nina swears that the only thing worse than a banana date shake is escargot — although she's never tried either of them. I know.
My daughter is no different than folks who stubbornly refuse to try credit cards for the first time. They're certain that credit card companies take advantage of consumers. They think nothing good can ever come from credit cards — nothing! — and they know this because, well … somebody told them so.
If they only knew what they're missing.
Fiscally responsible people don't fear credit cards and the companies that issue them. They embrace them.
In fact, savvy credit card holders actually turn the tables and use those "evil" credit card companies every chance they get.
How is that possible? Because the competition for customers is extremely fierce. It's true! For proof, most people only have to check their junk mail.
With that in mind, I take advantage of my credit card company as often as I can — and I do so without any guilt. Here are several ways you can too:
1. Take advantage of their ludicrously large sign-up bonuses
In the world of personal finance, patience is a virtue. I remember when Marriott was courting me on an almost-monthly basis to sign up for their rewards card. At first, they were offering me 40,000 points. After six months, they had upped the ante to 50,000 points. Not long after that they sweetened the pot to 70,000 points. Hey, it's not just the girls — every guy has his price too. Chumps!
2. Demand a lower interest rate
That's right. If you've been a good customer, by all means, call up your credit card company and ask them to lower your interest rate. Odds are they'll cave. But if they balk, tell them you're going to close your account and:
3. Transfer your balances to a new credit card with a 0% APR
If you're already carrying a balance on your other credit cards — and paying high interest rates in the process — then make sure you get the last laugh by finding a new card with an introductory 0% APR that allows you to transfer the balances.
4. Have customer service waive your interest charges and other fees
Awhile back I was charged $107 of interest after my credit card company received the payment after the grace period. Since that was only my third late payment in 25 years, I asked them to waive the charges. They did. Push overs.
5. Avail yourself of their concierge services
Higher-end rewards cards offer fabulous concierge services that bend over backwards to help their members with almost any request they can think of — everything from securing last-minute dinner reservations and hard-to-find concert tickets, to hunting down giant tubs of nacho cheese sauce. And they say credit card customers are the easy marks. Right.
6. Tell them you want a higher credit limit — without pulling your credit
If you need a small bump in your credit line for, say, a vacation, ask your credit card company if they'll raise your limit without making a credit inquiry — which usually affects your credit score. You'll have more leverage if you've been a longtime customer with good credit history.
7. Take advantage of their free extended warranty plans
Because it results in more business for them, some credit card companies eagerly play the fall guy by offering free extended warranty protection. Yes, free.
8. Take advantage of their free insurance
If you get in a car accident, most credit cards offer at least secondary rental car insurance that will cover any gaps in your policy. And higher-end credit cards provide other kinds of insurance too, protecting you from unforeseen events like lost baggage and even canceled trips.
9. Always pay off your credit card bills in full each month
By paying off your credit card balance in full each month, you'll avoid wasteful interest payments that can be used for more important things like building your retirement nest egg. Oh … and don't worry about those credit card companies — they're still making plenty of cash off those fees they charge merchants every time you make a purchase.
Even if you use it to buy a banana date milkshake — or a plate of snails.
Photo Credit: http2007