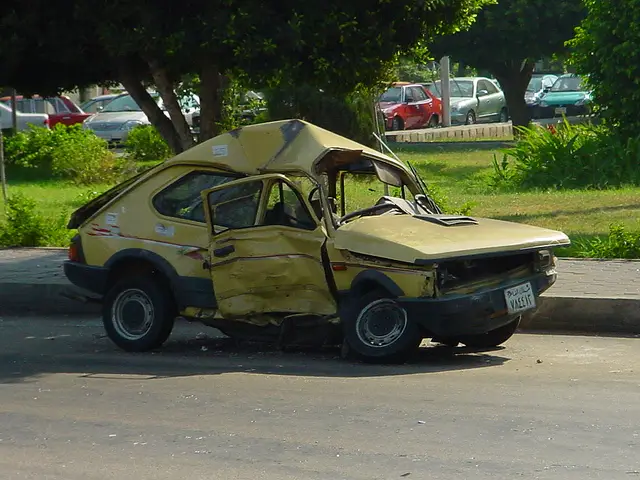 Who doesn't love getting behind the wheel of a car every once in a while and just drive for the sake of driving? Cars provide a sense of freedom that other modes of transportation can't.
Then again, nothing can put a damper on the joys of driving faster than an accident on the highway — whether it's your fault or the unintended work of somebody else.
The truth is, a car accident of some kind will happen to most of us at least once in our lives.
With gasoline prices at their lowest point in six years and favorable interest rates still driving auto sales, my friends at WalletHub decided to conduct an in-depth analysis on the cost impacts of risk on drivers' wallets, based upon where you live.
To do this, WalletHub ranked the 50 states and the District of Columbia in terms of several risk factors including the minimum coverage requirements for the mandatory forms of auto insurance, and the percentage of uninsured drivers. They then used those factors to come up with a an overall risk ranking.
Here is a summary of the top- and bottom-ranked states: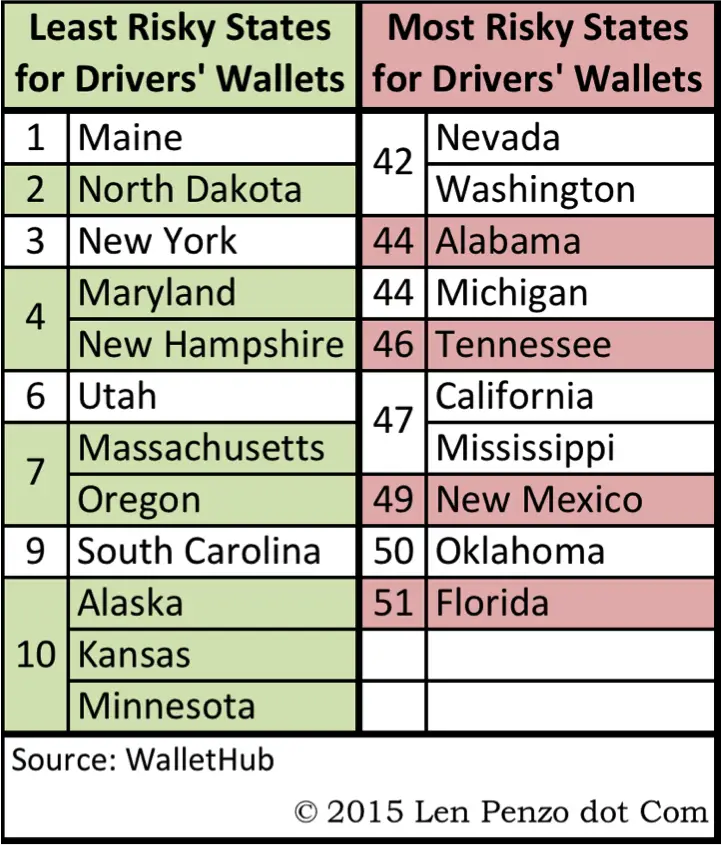 If you are wondering what you can do, it might be a good idea to to review these key findings from WalletHub based on their analysis:
Somewhat surprisingly, WalletHub found no correlation between liability insurance requirements and the percentage of drivers without insurance in that state.
The worst place to have an accident is Florida. Despite having some of the lowest insurance requirements of any state, 23.8% of Florida drivers have no insurance at all.
Maine is at the other end of the spectrum. Only 4.7% of Maine drivers are uninsured. The Pine Tree State also requires drivers to carry medical payments and uninsured motorist protection, as well as $50,000/$100,000/$25,000 liability insurance.
Only 3.9% of Massachusetts drivers are uninsured; that's the lowest rate in the US. On the other hand, an estimated 25.9% of all Oklahoma drivers have no insurance.
Say … You don't think most people who retire in Florida come from the Sooner State, do you?
Hey, it's just a thought.
Photo Credit: JJ_the_Jester