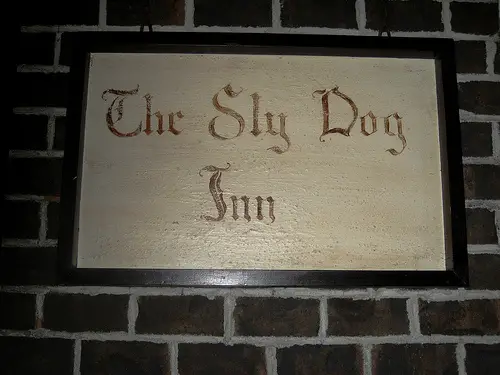 Last month we found a letter in our mailbox from Discover credit cards that was addressed to my teenage son, Matthew.
Now why would Discover be contacting my son?
You know, the mere thought of a credit card in my 14-year-old son's hands really gets my hackles up, considering his poor money management skills and free-spending ways.
Obviously, there was something fishy going on, and so the Honeybee decided to open the envelope and see what Discover wanted. Here's how the letter started out:
"Dear Matt Penzo: Good news! You're only one step away from becoming a Discover Cardmember. We are currently processing your recent application, but need to talk to you to verify some missing information. All it takes is one call from you to help us put your application back on track."
As you can see, my foray into raising teenagers just keeps getting more and more interesting.
Anyway, Discover immediately got the phone call they requested, only it wasn't from Matt — it was from his mom.
And so, after talking to a Discover customer service representative, we learned that my son had indeed filled out an online application for his own credit card. Oddly, for so-called privacy reasons, Discover wouldn't reveal exactly what information Matthew had put on the application — but they did confirm that he didn't enter his social security number (because, wisely, I've never given it to him) and he had lied about his age.
Then again, Matthew had to have lied about his age in order to submit the application because credit card contracts entered into by minors are typically not enforceable in a court of law.
Assuming the application did somehow manage to get approved, Matthew would most likely not have been held responsible for any accrued charges. Essentially, he'd end up getting away with ripping-off the credit card company. And although the credit card company could try and sue for fraud, I suspect they probably wouldn't bother.
Of course, that doesn't make it right.
Credit Card Options for Teenagers
Now, even though I'm not one of them, there are legitimate options for parents who are looking to give their kids swipe-and-sign privileges of their own. For example:
Debit cards. Kids who have their own checking or savings account can take advantage of this option. And while, technically, kids can't spend more money than they have in their accounts, debit cards are subject to overdraft fees. They also do nothing to build a credit history.
Prepaid cards. Prepaid cards allow parents and even employers to load funds online or over the phone. Most also allow parents to monitor their child's spending and even control what can be bought using the card. The downside is prepaid cards do not build credit history, and they come with lots of fees.
Secured credit cards. These cards, which help build your child's credit history, are secured by a savings account — so if a payment is missed, the credit card company still gets paid. If there are any drawbacks to these cards, it's usually their interest rates, which tend to be on the high side.
Joint credit cards. With this type of card, you essentially act as the cosigner. And while this option will establish a credit history for your child, the parent is ultimately responsible for all charges.
Authorized-user credit cards. Making your child an authorized user on one of your existing credit cards is the easiest — and most risky — option for parents who want to give their kids a credit card; you definitely put your credit score at risk if the card ends up being abused, so it's usage must be closely monitored. The good news is, this option also helps build your child's credit history.
While I'm not ready to consider any of these for Matthew just yet, I will probably get him a debit or prepaid card as soon as he gets his first job.
And Now, the Rest of the Story …
As for those of you wondering how our phone call to Discover ended up, after the Honeybee told them that Matthew was a minor, Discover quickly canceled his bogus application and a potential financial disaster was mercifully averted.
Later that evening, after sharing a couple of quick lessons on fraud and the pros and cons of credit cards with my son, I asked him why he decided to apply for one. His answer: He did it to take advantage of a Swagbucks sign-up bonus.
I know what you're thinking: Swagbucks?
Yes, Swagbucks. But that's a whole 'nother story.
***
(Note: This is an article from the archives that was originally published on 14 November 2011.)
Photo Credit: heidi schempp fournier