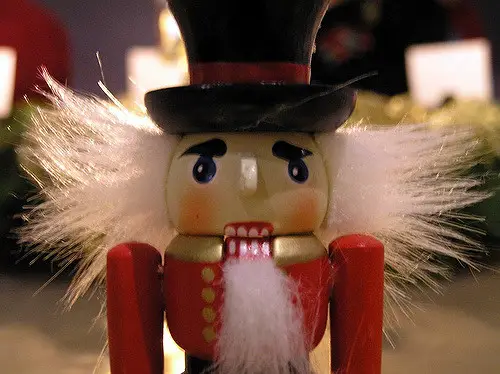 Christmas is the season of giving. In some cases, that can include giving away. No matter how many gifts you receive, there may be a few items in your haul that you neither need nor want.
It may seem like a delicate place to be in: how do you deal with an unwanted present that was given to you with the best of intentions? Maybe you can do something with your gifts to make them useful and loved — by someone else.
Here are the best ways to get rid of the gifts that weren't on your list this year.
Throw a Party
Sometimes, Christmas gifts include leftover food and gifted cookies. Rather than let all of that excess go to waste, you can throw a party and watch as your loved ones enjoy the feast. No one will know you're just trying to clear out the fridge in time for the new year.
You can make the event even bigger by turning it into a potluck dinner, during which everyone brings their leftover Christmas fare. That way, everyone can get rid of the food and sweets they don't want while enjoying each other's company.
Sell Them
Without a gift receipt, you might not be able to exchange an imperfect gift for something you like better. So get your money back in a different way: by selling the gift to a new owner and using the cash to buy yourself something else.
Depending on the size and value of your gift, you can choose a handful of different sites on which to re-sell your item. You can try Craigslist, eBay or clothing resale apps like Poshmark to give your item(s) a new home.
Re-Gift Them
Someone else in your life might find great joy in the item that has left you feeling kinda meh. There's no harm in re-gifting an item when you know it's going to someone who will love it and use it like you should have. This way, your presents won't collect dust or go to waste when someone else would love and use them. You can make these gifts even eco-friendlier by wrapping them in recycled paper before handing them over to their new owner.
Send Them to a Secondhand Shop
If you aren't going to use a gift, it's possible that someone else will. Local thrift and charity shops will be glad to take donations of new items that they can resell at a bargain price. If you're going down this route, you can use your trip as an excuse to clean out other gently used items from your closet and start the new year with a cleaner, more organized home.
Donate Them to Those in Need
Even if you can't use this year's gift haul, there are certainly others who can. Of course, we already mentioned bringing your unwanted goods to charities that will resell them, but they're not the only options — there are plenty of organizations that will give your goods to someone else who can use them to make a better life for him or herself.
For example, a shelter for domestic abuse victims can pass on women's clothes to keep their patrons comfily clothed. They can hand down business casual gear, too, so lodgers have clothes to wear to interviews that'll help them win back lives of their own.
Senior centers can also use plenty of donated items. Those who live there don't have jobs or income to buy much for themselves. A fresh batch of free gifts will make them feel great — and you'll feel the same for helping them out.
Food banks and other shelters can use just about anything you have received that you don't want. Think outside of the box beyond clothing items, too: hygiene products, housewares, toys and even unopened baking supplies that you didn't use over the holiday season will go to good use when donated to a charity organization.
The Season of Giving Continues
Even though the Christmas gifts you received didn't quite work for you, they're sure to be perfect for someone else. So let the giving continue: Get rid of what you don't want and make someone else's life a bit easier and happier with a re-gifted gift.
Photo Credit: navets