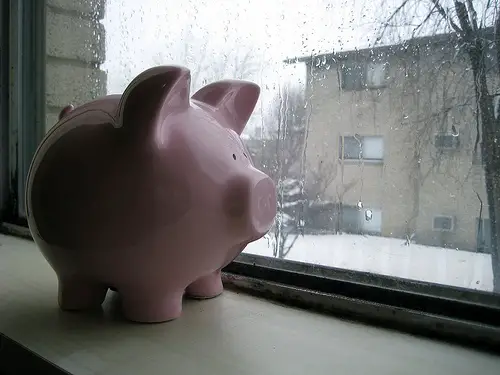 Editor's Note: Part 1 of this article can be found here.
While I always recommend having a second source of income to cover increased holiday spending, you can also cut back your budget. In Part 1 of this article I showed you six painless ways to do this. Here are six more:
Shop For Lower Insurance Rates
Most of us put our insurance policies on autopilot, but doing so sabotages our budgets. According to a study by JD Power, only one-third of auto insurance policy holders shopped around for lower insurance rates, but those who did saved an average of $360 per year. Sites like TheZebra.com help you easily compare rates across several carriers so you don't have to waste your Sunday afternoon switching between bids.
Average savings per month: $30
Eliminate Unused Subscriptions
Subscription-based services are growing more popular with monthly box deliveries containing food, clothing, beauty and more dominating the stage. But are you really using all these services or products? According to Truebill, a service that helps consumers identify and cancel subscriptions they no longer need or use, the average person pays for 11 subscription services. The tool saves users an average of $512 per year, so review your monthly bills and cut out any unnecessary or redundant services.
Average savings per month: $43
Switch to a Lower Data Plan
I recently called my mobile provider to ask if there were any deals available and, to my delight, there was. I shaved $8 off my monthly bill simply because the original plan I signed up for a decade ago had decreased in price since then. It's possible to save even more by switching up your plan altogether.Eighty-five percent of mobile users are buying more data than they're using, to the tune of $20 per month, says Woroch. So review your usage over the last few billing statements and work with your provider to identify potential savings options. After lowering your plan, you can then monitor your usage with a third-party app like Onavo Count and 3G Watchdog to make sure you don't have any overages — or see if you can go even lower.
Average savings per month: $20
Consider a Credit Union
Bank fees add up. According to a recent banking survey, checking account holders who don't meet minimum balance requirements pay an average of $14.76 per month. Transferring your checking account to a local credit union will wipe away these useless fees and put more money in your pocket for the holidays and beyond.
Average savings per month: $14
Brown bag your lunch
Sure, we all know that brown bag lunches from home save money — and keep us eating healthier, depending on how many bags of chips we throw in the sack, of course — but have you ever quantified it? Turns out there's a significant savings over eating out that you can't afford to miss out on.
Americans spend about $1000 per year on lunches out, Woroch reveals. If you brown bag it between now and Christmas, you can save a little over $200. Consider bringing dinner leftovers or spending a couple of hours on the weekend preparing lunches for the week. A lunch salad with canned tuna or a hard-boiled egg is a thrifty and healthy option, while anything from the slower cooker will make your coworkers jealous while keeping you satisfied on a dime.
Average savings per month: $87
Increase Your Auto Insurance Deductible
While cancelling insurance premiums to save money is not advised, you can increase deductibles to pocket a little extra cash. For example, CarInsurance.com estimates consumers can save nearly $14 per month when they increase their deductible from $250 to $500. And those who want even more cash can opt to increase their $250 deductible to $1000, pocketing $30 per month. So evaluate how much your budget can take if you do get into an accident, and increase your deductible accordingly. The savings will help you have a merrier Christmas.
Average savings per month: $14 to $30
Photo Credit: aaron