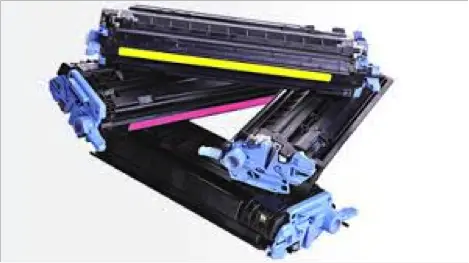 Most people are well aware that buying printer ink can be extremely expensive.
OEM cartridges are the replacement cartridges, which are manufactured by the original manufacturer of printers.
There are several alternatives for saving money on OEM cartridges including the use of re-manufactured ink cartridges, cartridge refilling services and refilling kits — but they all come with their own drawbacks too. For example, because they're lower quality, the ink is more susceptible to leaking, which leads to a lot of waste. The alternative cartridges can also lead to printer damage because they are not genuine.
Benefits of OEM cartridges
While OEM cartridges are, generally, more expensive than the other alternatives, they have their benefits too. One of the biggest is that they're genuine ink cartridges specifically designed for your printer, as such they offer:
Unsurpassed quality
Full compatibility
Maximum ink yield
High reliability
No risk of printer damage
When it comes to performance and quality, re-manufactured or compatible ink cartridges simply can't compare to OEM cartridges.
Saving money with OEM cartridges
You might think that people who want to save money, but are unwilling to purchase re-manufactured or compatible cartridges because they dont want to compromise on the quality would be out of luck.
The good news is there are ways to reduce the cost of OEM cartridges. The trick is following these tips:
Purchase more than one ink cartridges. Many stores will provide discounts of up to 10% for bulk purchases.
Never buy individual cartridges that typically are offered in a set. This applies to printers that require multiple ink cartridges.
Check to see if they offer money saving coupons or email promotions offering discounts on OEM cartridges.
Print in "draft" mode for informal purposes. This can increase cartridge life span by producing lower quality prints.
Some OEM cartridge manufacturing companies occasionally offer ink cartridges at discount. Furthermore, because a lot of energy and resources can be wasted during the cartridge manufacturing process, most OEM cartridge companies support recycling programs to encourage people to reuse their empty ink cartridges; in many cases, they can provide a discount if you will return the empty cartridges. You can also sell the empty cartridges to companies that are promoting green environment. Printer manufacturers are also offering re-manufactured cartridges, which pass their stringent quality standards, greatly minimizing any risk of printer damage.
The OEM cartridges are always best to use; they have a higher yield and provide higher quality prints.
If you're shopping for low cost printer supplies, you can find some of the best deals on toner cartridge at Cartridge Ink, or other similar sites online.
Photo Credit: public domain