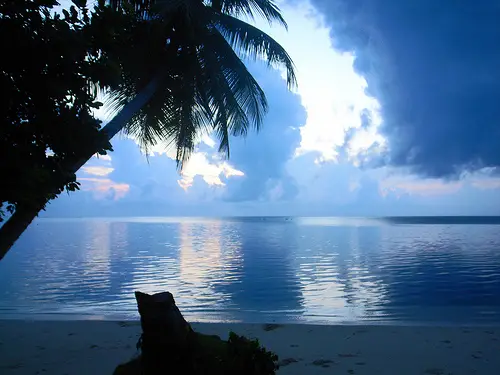 Let's face it, the more choices we have in life, the richer and more rewarding it becomes. Fortunately, I'm currently in that coveted sweet spot of financial freedom where I can do pretty much whatever the heck I please, whenever I want.
Don't get me wrong. I'm not in a position to buy whatever I want, but I am able to take advantage of a lot of opportunities in life that are typically out of reach for the financially undisciplined crowd. So, financially speaking, I'm in a pretty good place right now.
Flexibility Is a Powerful Perk
If I want to drop everything right now and take a spur-of-the-moment vacation, or visit some friends on the other side of the country, I can do it. True, I won't be flying first class or staying in five-star hotels, but I can do it in a financially reasonable manner, knowing that the bills will be paid in full shortly after they arrive in the mailbox.
Many of you know that several years ago I made the biggest impulse purchase of my life, shelling out almost $2500 — from a "mad money" savings account I have — on a couple of tickets to see my hockey team play a Stanley Cup Final game. And I don't regret it for one minute.
I'm also fortunate right now to be in a position to handle unanticipated financial surprises — like the time I got blindsided with a dentist bill for $3332 to cover the cost of, among other things, having my son's impacted wisdom teeth removed. And while that really smarted at the time, I was thankful to be able to pay the entire bill without having to take out a loan because I had a rainy day fund to handle unexpected expenses.
The Quest for Financial Freedom
Although a lot of folks would disagree with me, I'm not rich — but I am financially free. It's important to understand that the two are not synonymous.
Believe it or not, financial freedom is achievable no matter how much money you earn. All it takes is a lot of discipline, a little patience, and a strong commitment to spend less than you earn, which is why I constantly preach that financial freedom is a state of mind as much as it's a state of being.
So how did I get to this point? Well, there are two big reasons:
I've always lived well below my means. Always.
I've kept my debt to a minimum. That's not to say all debt is bad; it's not. But for as long as I can remember, other than cars and houses, I've never bought anything unless I've had the money already set aside to pay for it in full.
That simple strategy has allowed me to avoid tens of thousands of dollars in interest payments over the years. That's money I've been able to spend on fun things like a last-minute vacation to Hawaii and, even more importantly, feed into my retirement, mad-money and rainy day funds.
The Moral of the Story
It's never too late to start your quest for financial freedom.
Remember, if I can do this, you can too — even if you have a modest income and currently find yourself buried under a mountain of debt. You've got to trust me on this one.
The only catch is you've really got to want it.
The bottom line is this: Debt limits your choices and future opportunities in life because you end up spending tomorrow's wages today.
The good news is that by forcing — and then keeping — the red ink on your balance sheet to a minimum, you'll not only keep more control of your life as you get older, but you'll also gain the financial flexibility to make it richer and more rewarding too.
***
(This article was originally published on 27 August 2012.)
Photo Credit: Tata_aka_T