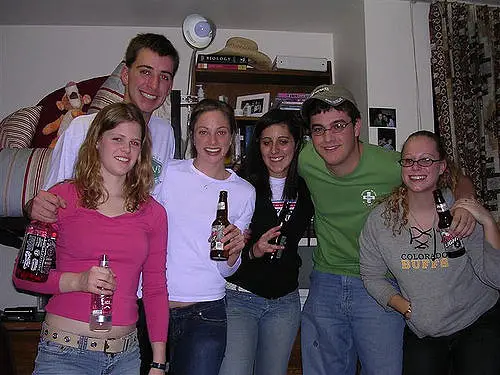 There's more than a grain of truth in the old joke that goes something like this:
The engineering graduate asks, "How will it work?"
The physics grad wants to know, "Why does it work?"
And the liberal arts graduate asks, "Do you want fries with that?"
I know you liberal arts majors out there bristle every time you hear a quip like that — but you shouldn't. Especially after a 2016 survey conducted by BestColleges.com found that the ten US colleges and universities with the best return on investment are:
SUNY Maritime College
Colorado School of Mines
Georgia Tech
Massachusetts Maritime Academy
South Dakota School of Mines
New Jersey Institute of Technology
Missouri University of Science & Technology
University of California – Berkeley
California Polytechnic State University, San Luis Obispo
University of Massachusetts – Lowell
Notice that there are exactly zero pure liberal arts colleges on the list. However, there are eight institutions that specialize in engineering, science and/or technology degrees, including my alma mater, Cal Poly San Luis Obispo.
The reason for that is simple: Fewer people get technical degrees, which keeps demand for engineers and scientists high, which in turn keeps their salaries high in relation to most other professions.
Obviously, the trick for you folks in college who aren't interested in pursuing a technical degree — or becoming a lawyer or doctor — is to make sure you don't get caught spending $100,000 or more on a personal student loan (PSL) for a degree that ends up being a complete waste of money. After all, 1.4 million students use PSLs each year!
Okay, Len. So how do I do that?
Well … consider the following list of 22 real-life college courses:
1. The Joy of Garbage (UC Berkeley)
2. Oprah Winfrey: The Tycoon (University of Illinois)
3. The Beatles (UC Los Angeles)
4. Surfing (The University of Plymouth)
5. Arguing with Judge Judy (UC Berkeley)
6. David Beckham Studies (Staffordshire University)
7. Circus Stunts (Triton College)
8. UFOs In American Society (Temple University)
9. Philosophy and Star Trek (Georgetown University)
10. Invented Languages: Klingon and Beyond (UC Santa Cruz)
11. Stupidity (Occidental College)
12. Bob Dylan and America (Alfred University)
13. How to Watch Television (Montclair State University)
14. Whitewater Skills (West Virginia University)
15. The Art of Walking (Centre College)
16. Animal Cognition (UC Berkeley)
17. Underwater Basket Weaving (Rutgers University)
18. Learning from YouTube (Pitzer College)
19. Cyberporn and Society (SUNY Buffalo)
20. Ghostbusting (Coventry University)
21. The Simpsons and Philosophy (UC Berkeley)
22. The Phallus (Occidental College)
There is a common characteristic among those 22 courses that stands out: none of them require any math skills.
Even more importantly, unless you plan on making a career out of teaching people how to walk properly, speak Klingon, argue with Judge Judy, or identify phallic images from random cloud formations, all of these courses add very little toward making you more competitive in the marketplace.
Think about it. Are there really employers looking for graduates who can juggle five balls in the air, moonlight as a second-rate dog whisperer, or know that the Walrus was Paul?
Of course. But not many.
It's true; there aren't many bosses out there pounding on their desks and demanding their high-paid headhunters find them a guy that knows — I mean really, really knows — how to watch the boob tube. But you can bet your bottom dollar that they're absolutely begging for people who have taken numerous courses in mathematics, engineering, chemistry and physics.
So before you go off and spend $100,000 or more on an expensive college education, you'd be wise to select a degree that requires you to take courses that are always in high demand by employers — if you plan on getting a reasonably quick and decent return on your college investment worthy of an Ivy League portfolio, that is.
And if your college degree of choice requires you to take any of the aforementioned 22 real-life classes, you may want to think about finding yourself a new major. Stat.
Then again, if your dream job is asking customers if they'd like to super-size their value meal — then knock yourself out.
Photo Credit: brosner