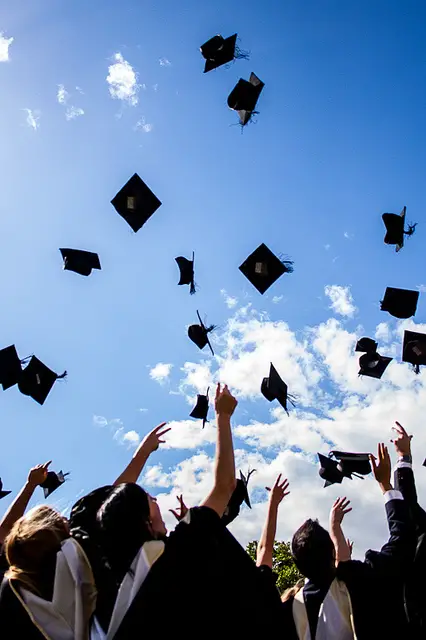 Facing the job market can be daunting for recent college graduates. Student loan repayment, monthly rent, and other expenses can mount quickly, and the shift from campus life to culture outside university walls might make sudden financial changes feel insurmountable. However, there are many jobs available today that allow recent graduates to keep their schedules flexible as they adjust. Many companies are offering remote job opportunities, and this type of work can be helpful for post-undergrad students who are transitioning from academics to working professionals.
Virtual Teacher
Students with a bachelors degree in education may be able to find jobs in the virtual teaching sector. Online education is growing by leaps and bounds all over the world, and experienced students can work with a variety of children. Early education training may especially be in demand, as many private schools are including virtual learning as a part of their curriculum. Students may need a teaching certification as well as a BA in this area, but qualifications are typically different for each opportunity.
Web Content Writer/Blogger
Literature, journalism, and creative writing majors may find their talents appreciated in the web content field. While this niche used to be mostly confined to blogging, the market has expanded considerably, and writers are in demand to write informational articles, product descriptions, how-to guides, and even to manage commercial social media accounts. Being able to create fresh, engaging content in a variety of tones can allow post-graduate students to work from almost anywhere, from a home office to their local coffee house.
Weight Loss/Nutritionist Guide
Graduates with a degree in nutrition or sports medicine may be able to help those who need to lose weight or build muscle, and they can accomplish this by creating remote videos, a website, or communicating with their clients via social media or video meetings. They can discuss dietary needs, the proper workouts needed to build certain muscle groups, and create different nutritional plans for clients depending on their specific needs.
One reason this remote job might be especially lucrative is because of all the conflicting nutritional information people encounter online. For example, one website might say that a daily serving of fruit is required as part of a healthy diet, while another might say fruit contains too much natural sugar for those with type two diabetes or individuals who are trying to cut sugar out of their diet completely. Having a qualified personal nutritionist on hand may help those who feel lost gain a foothold on their dietary needs.
Graphic Artist
Students who have earned a bachelors degree in art and design may be able to take advantage of growing opportunities in the field of graphic design. As the small business sector continues to grow, managers and owners are more eager than ever to have unique and eye-catching art on their websites. This remote job allows the artist to work almost wherever he or she wishes and submit their work remotely. Building a solid list of freelance clients can be especially lucrative, as it may give the artist a consistent supply of work.
Graphic artist graduates may also find remote work in the advertising sector, where small businesses may be looking for a unique company logo for their brand. In fact, Maryville University notes that "Businesses and organizations everywhere have adapted their models and strategies to take full advantage of the growing opportunities the digital landscape presents, making visual communication more valuable than ever." Indeed, creativity and the ability to imagine innovative designs that define a business can boost an artist's freelance reputation and expand his or her clientele.
Translator
Individuals with a linguistic degree may be able to find remote work as a translator, especially for business owners who are dealing with customers who may not have learned English as a first language. Spanish, French, and Japanese-speaking people are numerous in many business sectors in the US, so real-time translation services via video may be a lucrative remote job opportunity for language specialists.
Mobile Communication Repair
Mobile technology is more important to people than ever, and many businesses rely on it for a variety of daily operations. When mobile phones, apps, computer software or websites fail, postgrads with a computer or information technology degree can step up and offer solutions from the comfort of their own home or anywhere else they may be.
Mobile IT services may vary widely, which means those who work in this remote job will probably face new challenges each day. They will also be following in the footsteps of successful communications entrepreneurs like Chris Sacca, who runs more than 60 wireless and mobile companies and is now the CEO and founder of Lower Case Capital, a business funding and advisory company. He's an excellent example of a young entrepreneur who used his natural talents to build a stable, profitable business in a niche that continues to grow and change.
It can be difficult for recent college graduates to transition from college to the working world, especially when it comes to balancing their finances. However, jobs in the remote and telecommuting sector are growing, and each graduates special training and talents can lead them into a rewarding and profitable career.
Photo Credit: Mark Ramsay