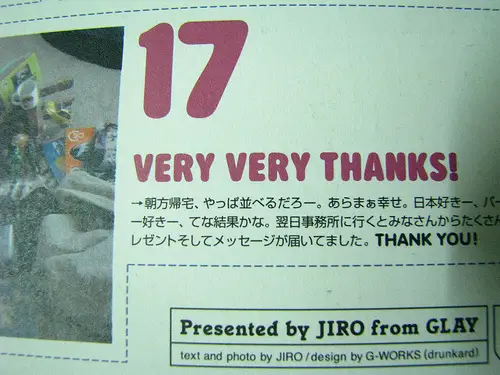 Although an English degree might not end up on Len's list of the 10 worst things ever bought, it might not be far from the truth for many American college graduates.
Generally, in the United States a collegiate English degree is considered a dubious investment. Historically, the field has been highly competitive due to a lack of job availability, and this has been compounded by the economic recession. However, for English students from countries where the language is not natively spoken, a degree — or even simple proficiency — in English can lead to vast opportunities within the global virtual market.
The Georgetown University Center of Education and the Workforce released a report titled, What's it Worth? The Economic Value of College Majors. According to the report, English Literature and Language majors constituted 28% of all Humanities and Liberal Arts students — nearly 1 million young men and women. Their median annual salary was $48,000, not as much as US History or Art History majors but more than most other liberal arts studies.
However, roughly 43% of all English majors returned to school for an advanced graduate degree. Given that the average four-year degree in the US costs more than $100,000 and the post-graduation unemployment rate for English majors typically hovers around 9%, many educational experts today warn that an English degree may not be a sound investment for American young people.
On the other hand, non-native speakers with excellent English skills have prospered within the global job market — which is great news for those who, say, teach English in Taiwan. Many foreign men and women use their English degrees to access the ever-growing online job market. Since roughly 80% of the world's electronically based information is recorded in English, it has become the unofficial language of the Internet — and fluent English speakers are prized assets for any company with international dealings. And since much of the work within this field is researched, written and submitted electronically, jobs can be performed remotely and employers are no longer required to judge applicants by their geographic location.
Many English-as-a-second-language (ESL) speakers have found work within the global online market by using freelance sourcing sites such as Upwork and LiveOps, which act as intermediaries between paying clients and contracted writers. These companies have proven lucrative for American freelancers; for example, Upwork's number of registered writers rose by nearly 1000% between December 2008 and May 2010 (back when it was known as oDesk), while LiveOps recorded six consecutive years of double-digit growth. Now, many have begun reaching out to ESL speakers for freelance work.
Foreign freelancers with English degrees can enter this market in a variety of ways. One is search engine optimization (SEO), one of the fastest growing fields on the Internet. The average SEO programmer in the United States earns $67,000 per year; this is very high compared to other countries, such as the Philippines, where the average annual salary for non-management SEO workers falls below $20,000.
Another freelance field where ESL speakers thrive is technical writing/computer programming. The average technical writer/programmer employed by an American company earned an annual salary of nearly $50,000. This compared favorably to the average salaries of similar positions in Great Britain ($41,712 per year), Australia ($38,532 per year), Germany ($30,060 per year), South Korea ($26,940 per year) and Brazil ($14,880 per year).
One thing we can't leave unmentioned is the vast world of online business. Today, with the explosion of the Internet and content marketing, storytelling and content-creation services are in high in demand. This means more opportunity for English degree holders. An abundance of freelance writing positions of all kinds exist. And while anyone can become a freelance writer, having a formal education in English may help you position yourself for higher pay and better writing opportunities.
In addition to better wages, most American companies require less work from their employees. Freelancers whose employers are headquartered in North America work an average of 39 hours per week, compared to average weekly hours from freelancers in South America (49 hours per week), Europe (41 hours) and Asia (40 hours).
Today, the notion that an English degree is not a "sound investment" should be exclusively directed toward American college students. For foreign ESL speakers, this field of study has proven to be greatly lucrative, thanks to the wide reach of the global virtual market.
Photo Credit: Jerine Lay