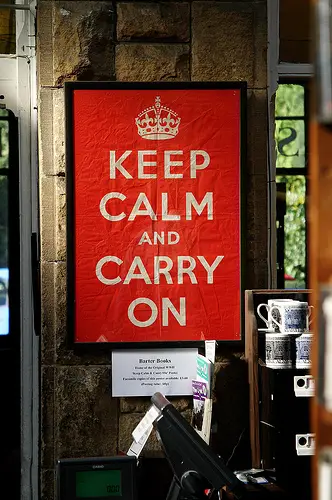 I have always believed that one of the most important life skills that every person should have mastered before setting out on their own is the ability to successfully negotiate.
For most of us, negotiating skills are usually needed shortly after we leave home to strike out on our own for the very first time. For example, the opportunity to engage in negotiations often comes into play when we get our first job, move into our first apartment, and buy our first car.
With that in mind, here are the essential tips that I always follow to ensure that I get the most from my negotiations:
Don't Be Afraid To Ask For Better Terms
It really isn't that hard to ask someone, "Is that the best you can do?" But I know a lot of people who are afraid to ask for better terms on anything. That can be a costly mistake. If you don't ask you'll never know. Remember, the worst thing that can happen is the other party will say "no." I've successfully asked for better terms in places you would never suspect. For example, I've gotten some really nice deals from my local grocery store manager for products that I found to be approaching their expiration or use-by dates.
Don't be Timid
When you negotiate with conviction, you signal strength to the other party. On the other hand, if the person you're negotiating with senses weakness, they'll capitalize on your lack of conviction and balk at your half-hearted attempt to get a better deal.
Hold Your Cards Close to Your Vest
Knowledge is power. That's why when you ask a car salesman for a price, he'll usually reply with something like, "How much do you want to spend?" — or even worse, "How big of a monthly payment do you want?" Why? Because it reveals critically important information that gives the salesman a big advantage in the negotiation process. Several years ago, I needed a block wall built in my back yard. I had saved roughly $10,000 for the project, but I never revealed that info to the contractors I contacted. After all, if they knew that I was willing to pay $10,000, you can bet all of the bids would have come in at that price.
Inflate Your Initial Negotiating Position
Asking for more than you actually want serves two key purposes: 1) It gives you negotiating room to come down from your initial conditions; and 2) It lets the other party feel as if they are gaining an edge in the negotiation process. On a related note:
Be Flexible
No, "take it or leave it" is not a smart negotiating tactic. It's a knucklehead approach that does little more than alienate the other party. If you expect to get something during the negotiation process, you've got to be willing to give a little too. Such an approach fosters goodwill with the other party and usually encourages them to yield a bit on their terms too.
Believe it or not, there are even more tips that will help you become a better negotiator. I discuss them in Part 2.
Photo Credit: Martin Burns