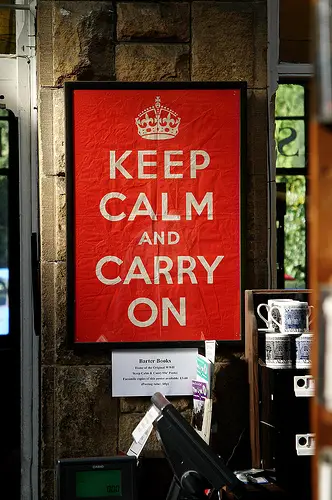 This is Part 2 of a two-part series on negotiating tactics. If you missed it, here is Part 1.
I've always believed that one of the most important life skills that every person should have mastered before setting out on their own is the art of negotiation.
Negotiating skills become important for most people as soon as they leave home for the very first time. Negotiations often comes into play when we get our first job, move into our first apartment, and buy our first car.
In Part 1, I highlighted the first five essential tactics that everyone should know. Here are a few more:
Misdirection Is Your Friend

Misdirection is a key tactic in any competitive environment; it doesn't matter whether it's poker, sports, war or negotiating. Remember the block wall I talked about in Part 1? Although I had saved $10,000 to pay for it, before each contractor drew up their bid I made sure they understood that my money situation was tight. In fact, I told them that, because money was tight (wink, wink), I was willing to live with my old rickety wooden fence if the price for a new block wall was out of my budget.
Remember: It's Just Business
Keeping your emotions in check is critical for successful negotiations. Trust me: Yelling, making threats and making take-it-or-leave-it demands will quickly alienate the other party and potentially sour a deal. Negotiations should always be conducted with respect and a cool head.
Don't Be Afraid to Walk

You'll always maximize your negotiating leverage if the other party knows that you're not emotionally tied to whatever it is that you are bargaining for. As long as they believe you're willing to walk away from the negotiations, you'll be able to maximize their concessions.
It's Okay to Propose Contract Modifications
A strong-arm tactic used by many salesmen and agents is to place a pre-written contract in front of you and then ask you to sign on the dotted line. But remember: The contract they place before you is written with their best interests in mind — not yours. Keep in mind there is no law against proposing "red-line" modifications to any part of that contract before you sign.
Don't Exploit the Other Party

A successful negotiation is one where both parties end up feeling like they got a good deal. Taking a hard-line approach that exploits others is absolutely counterproductive. Why? Because when you try to exploit the other side, one of two things will usually happen, and neither of them are good for you: 1) you'll derail the negotiations, or 2) you'll unwittingly end up with an inferior product or service that end up costing more in the long run. I speak from experience: Many years ago I took a hard line with an irrigation contractor who I knew was desperate for work. As a result, I got him to agree to terms that were less than favorable for him. It ended up being one of the biggest money mistakes I ever made. Yes, I got a great price, but I paid dearly for it because he was forced to use inferior — and extremely high-maintenance — materials in order to ensure a small profit for himself.
It's a mistake I'll never make again.
Photo Credit: Martin Burns