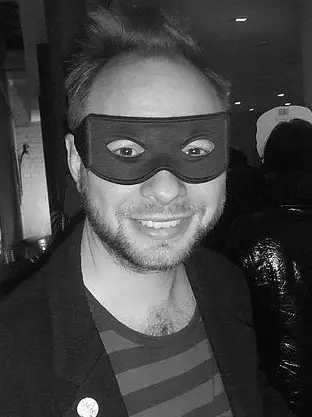 My wife gets on my case because I am terrible at engaging our burglar alarm system every night before bed. Rightfully so; a burglar alarm is a smart precautionary initiative toward protecting your home and the valuables within.
In my opinion, everyone should have some kind of home burglar alarm system, whether it's monitored by you or a private security company.
When it comes to finding the best home security monitoring company, I've learned several basic negotiating tips which I have implemented over the years:
Take Your Time
When you're ready to start shopping, take your time, do your preliminary research online and be ready to walk away from the deal if it doesn't sound like music to your ears. You are not buying life insurance here. This is negotiation 101.
Bundle Services
Contact multiple alarm companies and get written quotes via email for overall home protection security including smoke detectors, and carbon monoxide if you are potentially exposed to that risk. I have found some excellent deals in the past by bundling multiple services together.
Take Advantage of the Competition
You will likely learn that pricing for private security companies typically start in the neighborhood of $45. Keep in mind that there is very little difference between these plans, so you should focus mainly on price.
Check the BBB
When you find a candidate, research the Better Business Bureau, company website and the Internet to see what other people have to say. More importantly, speak to the company management and determine whether the monitoring station that will be overseeing your property is certified. Gauge how diligently the station operates on a day-to-day basis, including staffing and training levels.
Do Not Sign a Contract
Never sign a contract. They're not required, and many burglar alarm companies love rolling over your contract when it ends to a new one for a full year. If you don't proactively contact your alarm company and tell them that you want to end your services, they will automatically enroll you in a new term. Getting out after the fact isn't a cheap or easy process.
Beware of Unsolicited Offers
Finally, beware of alarm company reps who show up at your home uninvited as they could be a scammer or thief. Even if they aren't, alarm company sales reps are trained in highly-effective scare tactics intended to get you to sign long term pricey contracts which you can totally live without. These salesmen do their research by obtaining recent neighborhood incident reports and then try to scare you with all the possibilities of something happening to your home.
So whats the overall lesson here? Conduct lots of thorough research — and then only invite an alarm company rep to your home after: 1) you are comfortable with your research; and 2) you have confirmed that the alarm company you are interested in does not require you to sign any contracts.
Your home and its possessions are valuable and worthy of protection. Assuming you do a little research up front, a reliable home security company that provides you with peace of mind can be well worth the price.
Photo Credit: Matt from London