One of the great never-ending debates in the world of personal finance is whether or not name-brand groceries are really worth the extra cost when alternative cheaper store-brand groceries are available. Furthermore, when it comes to edible products, does the quality and taste of name-brand products always justify the price premium, which can often times be as much as 50%?
Because inquiring minds like mine want to know, I decided to find out for myself by conducting a blind taste test using my very-opinionated family members to settle the question once and for all.
So last week, I headed out to our local Albertsons grocery store with my son, Matthew, and we picked out half a dozen everyday grocery products for the experiment. To ensure a one-to-one comparison, we only chose name-brand items that had identical store-brand counterparts; package size and item type had to be identical, or virtually identical.
The next step was to convene an official panel of experts to sample each of the items in a blind taste test. For that, I recruited ten members of my family.
With the panel in place, I prepared plates with individual samples of both the store-brand and name-brand products. To ensure the taste test was a blind comparison, each sample was marked only as 'A' and 'B.' The panel was then asked to taste and record which product they preferred; they were also free to note any accompanying comments they had regarding a particular product. When comparing products, panelists that could not discern a clear winner were allowed to give a vote for both products.
Before we get to the results, let's meet our distinguished panel of experts: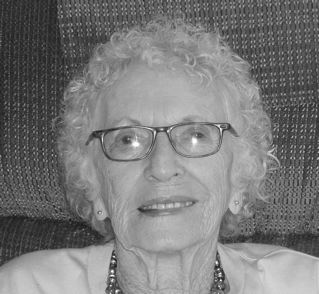 Aunt Doris
Birthplace: London, England
Age: None of your business.
Hobbies: Knitting, painting, watching television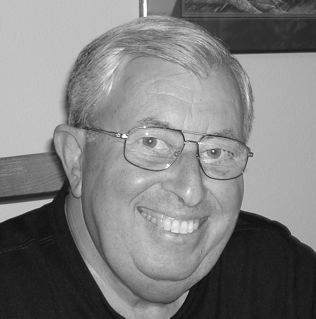 Dad
Birthplace: Youngstown, Ohio
Age: 72
Hobbies: Telling (really) old jokes, golf, video poker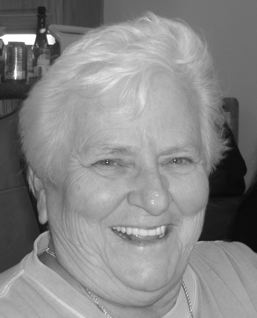 Mom
Birthplace: Youngstown, Ohio
Age: 68
Hobbies: Sudoku, putting up with my Dad's old jokes
.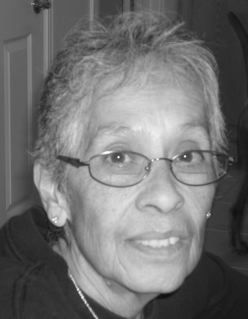 Rose
Birthplace: Los Angeles, California
Age: Old enough to be my mother-in-law
Hobbies: Riding Harleys, watching home improvement shows (in that order)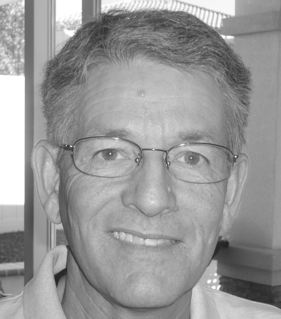 Kevin
Birthplace: Youngstown, Ohio
Age: 57
Hobbies: Golf
.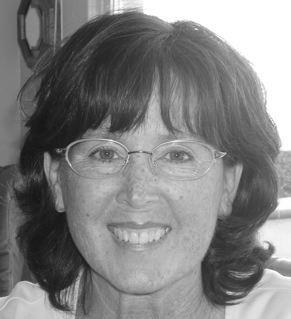 Chris
Birthplace: Hemet, California
Age: Classified
Hobbies: Reading, singing, gardening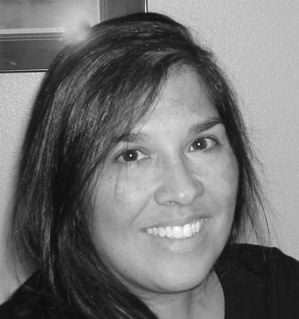 The Honeybee
Birthplace: Whittier, California
Age: 41
Hobbies: Mafia Wars, reading, drinking, Mafia Wars (I know, but she really likes Mafia Wars)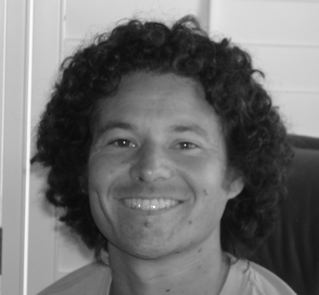 Evan
Birthplace: Escondido, California
Age: 31
Hobbies: Soccer, working out, traveling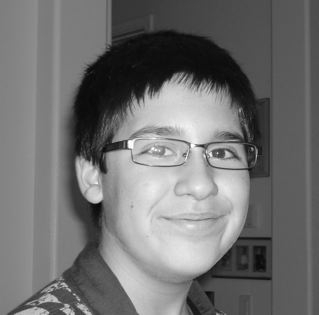 Matthew
Birthplace: Fontana, California
Age: 12
Hobbies: Golf, bowling, baseball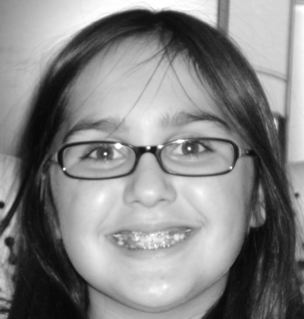 Nina
Birthplace: Fontana, California
Age: 10
Hobbies: Collecting stuffed animals, singing, drawing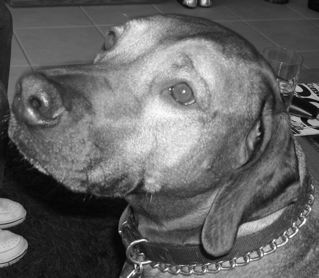 Major
Birthplace: Julian, California
Age: 6
Hobbies: tug-o-war, chewing his bone, walking, sleeping, eating
For this experiment, my son and I chose a broad range of grocery items that included cookies, cheese, tortilla chips, salsa, canned peas, and kielbasa sausage. Here now are the results of the blind taste test experiment based upon the inputs received from the panel of experts.
1. Nabisco Oreo Cookies vs. Albertsons Chocolate Sandwich Creme Cookies
Store Brand Savings: 30%
Panel Scoring: 8-7 in favor of the Oreos.
The Verdict: Sorry, it's a hung jury – that's the way the cookie crumbles.
The Oreo may be America's favorite cookie, but if the results of this taste test get out, it may be in danger of losing some market share. The panelists were virtually split down the middle when it came to their cookie preference, although it appears that those who preferred the Oreos were more adamant in their choice. Evan noted that the Oreo filling was better, while the Honeybee observed that the Albertsons cookie was too chalky for her taste. Nina also noted that the Albertsons cookie was too pasty for her palette. My dog Major obviously disagreed with my daughter, demonstrating no clear preference — he wolfed down both cookies in record time.
2. Sargento Provolone Cheese Slices vs. Albertsons Provolone Cheese Slices

Store Brand Savings: 32%
Panel Scoring: 11-7 in favor of the Sargento.
The Verdict: The Sargento cheese shredded the competition.
The Sargento cheese got a vote from every member of the panel, although many of the panel members did note the comparison was just too close to call. Kevin noted that the Sargento cheese had a better aroma and less fat. He also noted that the store brand left a bit of an aftertaste. Nina also stated that she thought the Albertsons cheese had very little flavor. Once again, the dog showed no preference, gulping down both samples with such speed that it is hard to believe that his taste buds even had a chance to register a response to his brain.
3. Hillshire Farms Polska Kielbasa vs. Albertsons Polska Kielbasa

Store Brand Savings: 24%
Panel Scoring: 9-3 in favor of the Albertsons.
The Verdict: In a landslide, the Albertsons polska kielbasa was the clear wiener.
Better taste for less money — it doesn't get much better than that folks! The panel clearly preferred the Albertsons brand sausage. Aunt Doris noted that the Albertson's brand was tastier, while the Honeybee agreed, noting that it was probably due to the higher fat content in the meat. My Dad, Nina and Matthew all noted that the Hillshire Farms kielbasa had "no taste." The name brand sausage did have a couple of supporters. In particular, Kevin commented that the Hillshire Farms kielbasa had "less fat, less salt and a better aroma" than the store brand. As for the dog, he didn't play favorites — in fact, he was the only panel member that refused to show a preference. (Surprise, surprise.)
4. Del Monte Canned Peas vs. Albertsons Canned Peas

Store Brand Savings: 16%
Panel Scoring: 9-1 in favor of the Albertsons.
The Verdict: Albertsons. The store brand clearly gave the Del Monte peas a black eye.
In another landslide decision, the Albertsons brand canned peas trounced their name brand counterparts. With the exception of Evan and the dog, who did not participate in this test because they both dislike peas, the panel was unanimous in their preference for the store brand. The Honeybee noted that the name brand peas were chalky and hard, while Dad remarked that they had "no taste." Aunt Doris observed that the store brand peas were sweeter, while Rose opined that they were fluffier. Score another victory for the lowly store label products!
5. Tostitos White Corn Tortilla Chips vs. Albertsons White Corn Tortilla Chips
Store Brand Savings: 44%
Panel Scoring: 10-3 in favor of the Tostitos.
The Verdict: When asked to chip in with their opinions, the panel preferred the Tostitos
Sometimes you do get what you pay for. In the case of tortilla chips, the panel felt that the Tostitos were clearly the better-tasting product. The biggest complaint against the store brand tortilla chips was that they were too salty; Mom, Nina, and Matthew all noted the saltiness. Aunt Doris observed that the Tostitos were not only better tasting, but crispier too. Kevin mentioned that the Tostitos had a "much better aroma" than the store brand. Saltiness or lack of aroma was not of any apparent concern to Major, as the dog once again inhaled both of his samples with no sign displeasure. In this case, unless you're addicted to salt, it may just be worth the 44% price premium to buy the Tostitos — especially if you are hosting a party.
6. Pace Chunky Salsa vs. Albertsons Chunky Salsa

Store Brand Savings: 33%
Panel Scoring: 6-6
The Verdict: No preference here. You say tomato, I say tomahto.
Why have tortilla chips if you aren't going to have some salsa to go with them? The panelists used their preferred chips to sample chunky salsas. In what I thought would be a clear win for the name-brand Pace salsa, the panel ended up deadlocked. The Pace salsa was clearly chunkier upon visual inspection, but this was a taste test and visual appeal was not a primary evaluation criterion. Among those who preferred the Pace chunky salsa, Kevin noted that the name-brand salsa had more vegetable chunks and was less spicy, Chris observed it to have a "fresher taste," and Matthew simply described it as being "lovely." Meanwhile, among those who preferred the store-brand salsa, the Honeybee felt the store brand had a better balance of flavors, although she did note the lack of chunks for what was supposed to be a chunky salsa. Mom and Rose both felt the store-brand salsa had a better tomato taste.
Final Thoughts
For those of you who are interested, here is an official summary breakdown of the expert panel voting.

I went into this experiment hoping I would find a definitive answer in one direction or the other regarding what would be the better option when comparing name-brand versus store-brand edible grocery items. Unfortunately, I think this initial taste test revealed that the answer is highly dependent on the individual product.
Yes, there are some items where it may make good sense to pay the premium that comes with name-brand products — especially if you hate to sacrifice flavor or quality at the expense of saving a little money. However, the experiment also showed that there are indeed cases where the store-brand product can be just as good or better than their name-brand counterparts. Of course, in those cases it makes absolutely no sense at all to pay the added premiums.
My best advice to you is to never assume the name-brand product is always superior. I highly recommend that you take a chance and try the store-brand products so you can see for yourself — you never know, you may just find there are a lot of store brands out there that are actually acceptable to your palette.
If you do, you could end up saving yourself a lot of money in the long run!