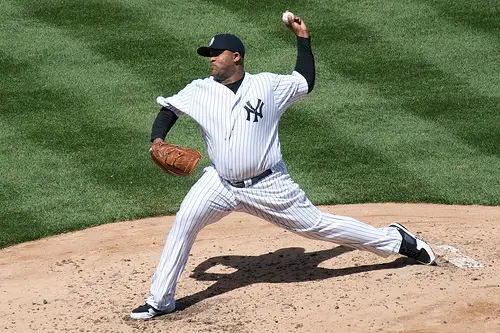 1. Take Advantage of Opportunities when they Present Themselves – After the 2008 season, the New York Yankees signed CC Sabathia and AJ Burnett on nine-figure multi-year deals. Are these two pitchers the best pitchers around? Probably not (neither won Cy Young awards this year), but they were riding on good form and performance when the Yankees (with loads of financial backing) came knocking on the door. Well, you cannot turn down something like that.
That is how Warren Buffet buys his stocks. He researches companies and finds most of them "overpriced by his standards." But when the stock prices decline to a ridiculous level (by his judgment), he pounces on them. And he has to be quick because sometimes the opportunities do not last long.
Likewise, many folks research supermarket coupons like a hawk and know a great deal when they see one. Savvy credit card folks have taken advantage of gas rebate credit cards that paid unlimited 5% on gas (and they only charged gasoline to these cards). Such great offers hardly exist anymore, but the going was good when it lasted!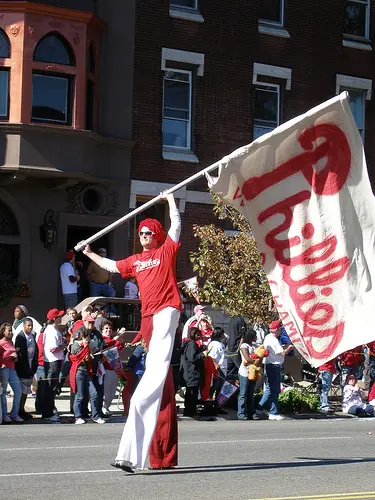 2. Always Look to Improve Yourself and Your Situation – After the Philadelphia Phillies won the World Series in 2008 they did not rest on their laurels. Instead, they did not renew the contract of Pat Burrell (who was a first round draft pick) and instead signed Raul Ibanez as a replacement. Ibanez was certainly better than Burrell, with a better batting average. After the failure of the Phillies to win a second World Series in 2009, they also decided not to take up the $5 million option for Pedro Feliz, their third baseman. Instead, they are looking to improve in this position. They feel that paying $5 million for Feliz is not worth it.
For the rest of us, the lesson here is that every year, perhaps we should sit down and look over things like our car insurance and our cable televisions to see if we can get a better deal for ourselves. Sometimes, that may involve bundling with other services. Many times, we can simply find companies that can provide the same service for a much lower price.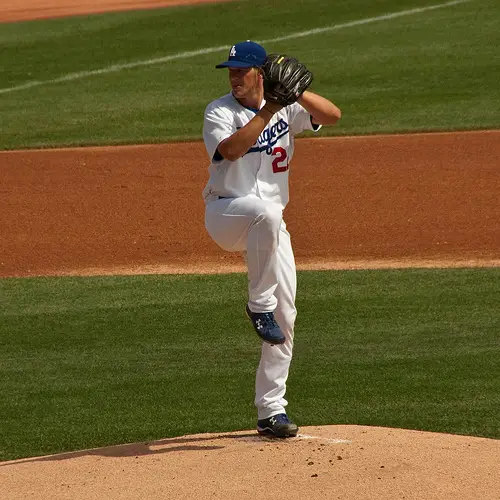 3. You Have to Start Somewhere – Yes, the Los Angeles Dodgers' Clayton Kershaw was only 20 years old when Joe Torre decided to use him as a starting pitcher against the Phillies in the 2009 playoffs, and it worked out well for the first four innings of game one – but then he fell apart. Aside from players like him, most 20-year-old baseball players are still playing in the minor leagues. The point of it all is that you have to start somewhere.
Most students who graduate do not have a lot of money to start with. But just like a baseball player in the minor leagues who keep improving and one day plays in the major leagues, your finances, savings account, retirement account and even your career has to start from scratch most of the time. For example, saving money to build an emergency fund, starts with saving your first dollar. As another example, you cannot achieve a 800 FICO score overnight either, but you can start building your credit history with a secured credit card. If you are in school, student credit cards are a great way to start building a credit history (provided you pay in full and on time every month).
4. Past Performance Does Not Indicate Future Performance… and Money Cannot Buy Everything – From 2000 to 2008, the Yankees have spent more money on starting pitchers than any other team; over that time period the Yankees spent roughly $13 million apiece for 18 starters. They have often bought good pitchers, but somehow they did not perform for them as the Yankees expected they would! For example, The Wall Street Journal noted:
Jeff Weaver, who came from the Tigers in 2002, was thought to be one of baseball's best young arms. Jose Contreras, who arrived in 2003, was considered one of the best Cuban pitchers of all time. Javier Vazquez had been a star in Montreal, Kevin Brown had been a postseason force, and Kei Igawa had been one of the top strikeout pitchers in Japan.
Well, in the investment world folks make the same mistake, picking up investments only after a great run-up. In 1998 and 1999, folks started piling into Internet stocks after the huge run up they had in prior years. They should have been buying "old style" companies instead selling at ridiculously low price-to-earning ratios! It's hard to avoid the mistake of "chasing performance" and buying the "hottest stocks." The hottest investments are never "hot" when they are purchased! One way to avoid this is to simple have a regular investment plan and diversify your investments in a fixed portion.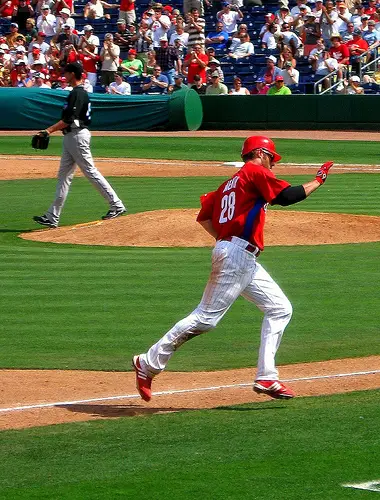 5. Always Look for Value – Jayson Werth, the Phillies right outfielder used to play for the Dodgers, but was released by them. Sensing a bargain, the Phillies picked him up real cheap. In 2009, Werth really shined as he was one of only four Phillies to hit more than 30 home runs – and he fell just short of 100 RBIs! In another bargain move, the Phillies also picked up Chan Ho Park from the Dodgers last year and was arguably the Phillies bullpen MVP in 2009.
Just like the Phillies bought players on the cheap that turned out great for them, we can all also look for bargains when we shop. Bargains can always be found – there is almost never a need to pay top-dollar. This rule applies to buying houses, cars or even your investments.
6. Wait for the Right Time to Buy – The Phillies had pitching problems in 2009. Before the trade deadline Roy Halladay, at the time the best pitcher in all of Major League Baseball, was their preferred choice to strengthen the pitching corps for the playoffs. But because he had two years left on his contract, the Toronto Blue Jays demanded four great prospects. The Phillies thought the price was too high and rejected the deal. Instead, they chose to trade for another talented pitcher from the Cleveland Indians, Cliff Lee. What a great deal that turned out to be! The Yankees played a similar strategy, waiting until CC Sabathia was a free agent before finally pursuing him, thereby avoiding the need to trade any of their prospects.
In our money life, the lesson here is that we should wait for the right time to buy, whether it's investments, baseball bats or groceries. For example, you don't want to buy a new bat for your growing child if they're on the verge of moving on to the next bat size, which is why you should always consult a baseball bat size chart before buying. Likewise, savvy coupon moms know exactly when a product goes on sale. Be patient.
7. Do Your Research – You will only find good values and know the right time to buy if you do your research. Baseball teams have scouts everywhere checking out players, writing scouting reports. Before the draft is conducted, before any player is bought or traded, you can bet that scouts have been watching and evaluating the players under consideration for a long time.
Of course, doing research is costly. Baseball organizations have to pay their scouts and, in the stock market world, good research analyst do not come cheap either! But the time and effort put into that research will really enable you to make better-informed decisions, just like when Len did with his famous store-brand vs national-brand taste test experiment.
8. Everything and Everybody has a Role – In team sports, everybody has a role to play. A pitcher's job is to pitch, the scouts are meant to evaluate the players – everybody has a distinct and separate role to play.
In our personal finance lives, you have to make sure every thing has its proper role too; one has to decide who in the family is in charge of what. For example, Mrs. Credit Card is in charge of the household finance and making sure our personal finance info on Quicken is up to date. To make life easier, you can segregate your bank account for different purposes. You can have a savings account for an emergency fund, a joint account for paying bills and another account to save for your vacation. Some online banks like ING allow you to do that. For me, I have a separate business credit card for my business, a separate bank account account for the business.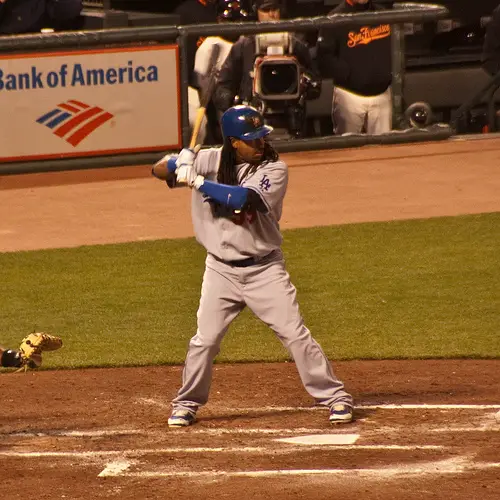 9. Stuff Happens in Life – Deal with It! – Early in the 2009 season, Manny Ramirez of the Dodgers was suspended for 50 games for steroid use. Although Ramirez was their best batter that season, the Dodgers got on with life. In fact, they still ended up with the best record in the National League that year and made the playoffs.
In life, just like in baseball, stuff happens. Your car may break down, your plumbing may need fixing, or your basement might flood and you will have to dip into your emergency funds. Just get on with it and don't moan too much.
10. Have a Budget and Balance Your Books – Perhaps the greatest lesson is that at the end of the day, you have to balance your books and your bank account. Winter is the time of year where general managers and owners sit down and forecast next year's revenues and decide on their budget for payroll. Once they decide on their payroll budget, that sets the tone for who they sign and who they buy. But these are all done within the constraints of a budget.
In our personal finances, we face the same issue; how we run our household finances is very similar to how baseball teams run their franchises. What is the budget? Where should we take our vacations? Should we pay for our kids piano lessons? Where can we cut back?
I'll end here – Well, I think I'll here end as I've probably written too much. I look forward to the coming year when the Phillies meet the Dodgers again and I actually hope to catch a game with Len.
Photo Credits: Parade photo by Proper Pictures; Clayton Kershaw and Manny Ramirez by Bryce Edwards; Jayson Werth by Ferstein