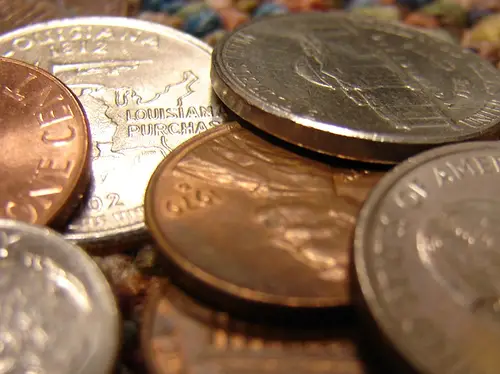 I think grocery store self-check stands are both a blessing and a curse.
When multiple shoppers, loaded up with enough groceries to, say, sustain a family of four through a nuclear winter are queued up in front of a human cashier, self-check kiosks are a godsend.
On the other hand, self-check stands aren't so hot when the guy in front of you has 57 varieties of fresh fruits & vegetables in his cart — and he's struggling to find the produce codes for everything from tomatoes and cucumbers to arugula, kohlrabi, salsify, and bok choy.
I'm telling you this because, on a recent trip to my local grocery store, I decided to take advantage of a rare short line at a check stand occupied by a human cashier. In fact, for once in my life the grocery store gods seemed to be genuinely smiling on me because, on this particular day, the only person ahead of me was a nice lady who was watching the cashier run the last three or four items of her modest order across the scanner.
After the last item crossed the scanner, the clerk cheerfully announced the final total: $43.32.
With that, I figured the nice lady would have done what most people do nowadays: whip out her debit or credit card, swipe it through the machine, push "accept," and then write her signature on the electronic pad. It's easy and convenient. Best of all, it can be done in about 15 seconds. Heck, on a good day I can do it in less than ten.
But she didn't.
Of course, the nice lady had other options. After all, she could have also given the cashier four sawbucks and a fin. She then would have been handed $1.68 in change — probably in the form of a dollar bill, two quarters, a dime, a nickel and three pennies.
That didn't happen either.
And although it's rather archaic, the nice lady most certainly could have pulled out a check too.
Nope.
Instead, the nice lady opened up her over-sized purse and pulled out … a large Ziploc bag full of loose change.
The good news was the bag wasn't full of obsolete pennies; it was loaded with quarters. The bad news was it still takes 174 quarters to pay a $43.32 bill.
So I got to wait.
And wait.
And wait some more.
Then I had to wait even longer while the cashier called the manager over to take away the loose change — so he could send it to wherever loose change normally goes when it isn't being hoarded by the nice lady.
I wanted to tell the nice lady that there was a Coinstar machine in the store that would have quickly converted all of her quarters into a receipt that she could have used to pay for her groceries, but I bit my tongue.
In fact, if she had thought to convert her change into a gift card she could have even avoided the 9.8% fee Coinstar normally charges for its service. That's right; Coinstar waives the fee if you choose to donate the money to charity or change your coins into an eCertificate or gift card from more than two dozen companies including Lowe's, Starbucks, Amazon, and even iTunes.
Even so, I think the 9.8% fee is more than reasonable for people looking to convert large amounts of small change into easily spendable bills. For example, last month my daughter Nina paid $1.98 to convert $20.21 worth of pennies, nickels, and dimes into paper currency.
Considering the amount of time it would have taken to count that money up ourselves and then get it converted into a $20 bill at a bank, the $1.98 fee was a real bargain.
Unless you're the type who enjoys carrying two pounds of quarters on your person, I don't see how anyone could possibly disagree.
Well, unless you have a boatload of dirty laundry that's ready for a trip to the laundromat.
Photo Credit: jswieringa