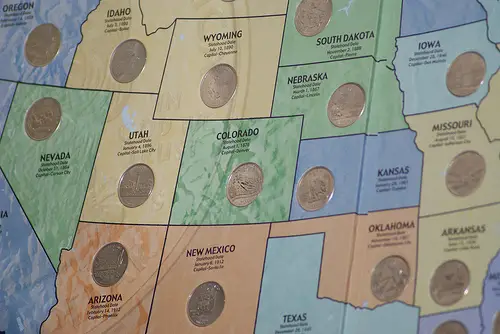 It's hard to believe, but ten years has passed since the US Mint's very successful 50 State Quarters program ended. The program was a 10-year initiative that honored each of the nation's states in the order that they ratified the US Constitution or were admitted into the Union. Each quarter was only minted for a brief 10-week period, and will never be produced again.
At the time, it seemed like everybody was collecting these quarters; I completed my collection not long after Hawaii's was released in 2008.
Anyway, the other day I opened up my specially-designed album that holds all 50 quarters and marveled at the varied designs. Some quarters were quite beautiful. Others … well, not so much.
With that in mind, here are my nominations for the five worst US State Quarter designs. How do mine line up with yours?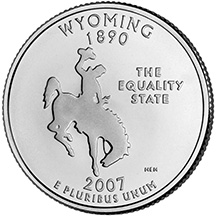 5. Wyoming
God bless Wyoming. I've visited 45 of the 50 US states, and I think it's among the most beautiful. Part of Wyoming's charm is its sparse population; fewer than a half-million people live there, which probably explains why Wyoming was unable to find a creative artist for their quarter. Although most of Yellowstone National Park is in Wyoming, the designer decided against featuring it. Why? On the other hand, this would have been one of the best quarters if Wyoming's state motto was "Beef. It's what's for dinner."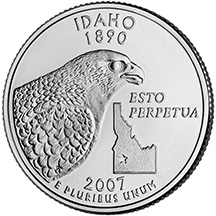 4. Idaho
I'll never forget the day I received my first Idaho quarter. Looking at it begged the obvious question: How could Idaho fail to go with a design centered around its famous potatoes? Then again, maybe they didn't; my apologies if the state motto that graces the quarter, Esto Perpetua, is Spanish for "Pass the home fries."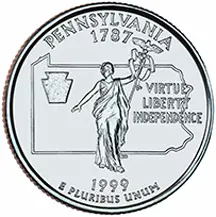 3. Pennsylvania
I realize Pennsylvania was the second state to join the union, which meant that they had less time than other states like, say, Alaska, to come up with their design — but come on. Frankly, I expected a lot more from the great state of Pennsylvania. The designer clearly put very little thought into this. Where's the Liberty Bell and Independence Hall? As for centering the design around Miss Penn … Let's just say the Quaker Oats guy — or even Ron Jaworski — would have been more interesting.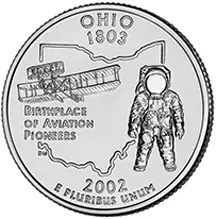 2. Ohio
My parents are from Ohio and I still have relatives who live there. That's why it pains me to include the Buckeye State here. In Ohio's defense, the final design isn't really their fault. I know what they were trying to achieve. Even so, every time I see that space man, all I can think of is MTV.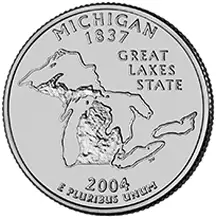 1. Michigan
Kindergarten teachers: If you want to have some fun, then give the Michigan quarter to your kids and ask them what they see. Talk about a Rorschach test. Every clinical psychologist should carry one of these quarters with them — just in case they get an emergency call. After staring at this quarter, I see a collection of human organs: a liver in the upper left; pancreas in the lower right; even an inflamed gall bladder. And if you look really carefully, some people say you can see a male appendage too.
You know … on second thought, showing this quarter to the kids probably isn't such a great idea after all.
Photo Credit: bradleygee (map); US Mint (coins)
***
(This is an updated version of an article originally posted on February 2, 2010.)