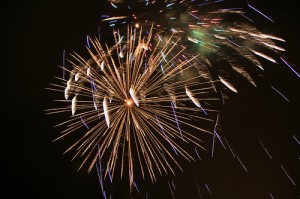 I posted almost 250 articles in 2011. That was my biggest annual output since I started writing this blog in December 2008.
Of course, some posts were hits and some missed badly.
I've written articles that I swore would take the Internet by storm and go viral, only to see them struggle to reach a thousand hits before quietly sinking into the cold, dark depths of Google's search engine rankings, relegated to some distant forgotten outpost on the outer fringes of the blogosphere, never to be seen again.
What's really frustrating is that it is virtually impossible to gauge which articles I write will become popular — and which ones will end up being shunned by the readers.
My Least Popular Articles of 2011

Here were the least popular articles written in 2011 by yours truly, based upon average monthly page views. Maybe you can give them a pity click or two and see if you can't figure out why nobody loved them.
1. 100 Words On: When Financial Perfection Is the Enemy of Good
By far, my worst performing article of 2011. For some reason, almost nobody was interested in my take on why the quest for financial perfection is counter-productive.
2. Looking for Inflation? It's Hiding In Smaller Package Sizes
This one is perplexing because it was linked to on several prominent personal finance websites. It was also republished on Yahoo Finance, so it got lots of looks. Just not on my site.
3. How Prices Ending in 9 Affect Your Buying Habits
This one may be somewhat skewed because it is only two months old. Still, I'm surprised it didn't get a bit more attention. Maybe I shouldn't have focused on fricatives.
4. True Love Story: My Proven Method for Online Dating Success
I knew I was rolling the dice when I wrote this one. Unfortunately, they came up snake eyes.
5. Why It Sometimes Takes a Real Daredevil to Get the Best Deals
This is another surprise. The premise of this piece was that the best returns come to those who are willing to take big risks — whether they're investing … or buying goods and services.
My Most Popular Articles of 2011
Here were my most popular articles written in 2011, based upon average monthly page views. If you haven't checked them out, give 'em a look. Maybe you can figure out what made them stand out from the crowd.
1. 18 Fast Facts You Didn't Know About Your Social Security Number
I guess everyone is curious about their SSN. This one has quickly become one of my most popular pieces of all time.
2. The Real Secret to Achieving Financial Freedom on a Modest Income
This post was a real struggle for me to write. Despite spending over six hours putting it together, I was still disappointed with the finished product and figured it was an article that would soon fade away. Boy, was I wrong. Even though it's barely three months old the article is already one of my Top 50 posts of all time — and it's climbing fast.
3. The 15- vs. 30-Year Mortgage Debate: Why 30 Is Better
What happens when you write an article that turns the conventional wisdom regarding mortgages upside down? You end up with a very popular — if not controversial — post.
4. My Ketchup Taste Test: Upset! Guess Which Brand Topped Heinz.
I've been doing my family taste test challenges for three years and they've always been well-received. This one on ketchup, however, turned out to be the most popular of them all. It's one of my favorites too.
5. 18 Amazing Facts You Didn't Know About Your Credit Card
Shamelessly trying to capitalize on the success of the Social Security post, I wrote this one on credit cards this past summer. Although it wasn't quite as popular as its predecessor — it was close.
My Favorite Articles of 2011
Although these weren't necessarily my most popular posts, they were my favorites in 2011.
1. True Story: What Happens When You Can't Pay the Restaurant Bill
This is my favorite post of the year. Thankfully, it turned out to be quite popular with the readers too.
2. 10 Old Wives' Tales Masquerading as Financial Rules of Thumb
This article was really fun to write too. I never realized how strange old wives' tales could be until I started to do the research for this story.
3. Dogs and Old Cars: Why Both are Worthy of Being Man's Best Friend
This article was inspired by a heart-tugging piece on old dogs by Gene Weingarten in the Washington Post.
4. $12 Million Underwear and Other Strange Finds on Amazon and Ebay
While pursuing Amazon one day, I stumbled upon a gallon of milk being offered for sale for the jaw-dropping price of $10,000. I'm not kidding. That led me to see what other strange things I could find — which led to this article.
5. Why I Shouldn't Have Got Behind the Nice Lady in the Supermarket Line
I can only say I hope this never happens to you. Without giving anything away, let's just say writing this article turned out to be very therapeutic for me.
Happy New Year!
Photo Credit: Ale Granholm