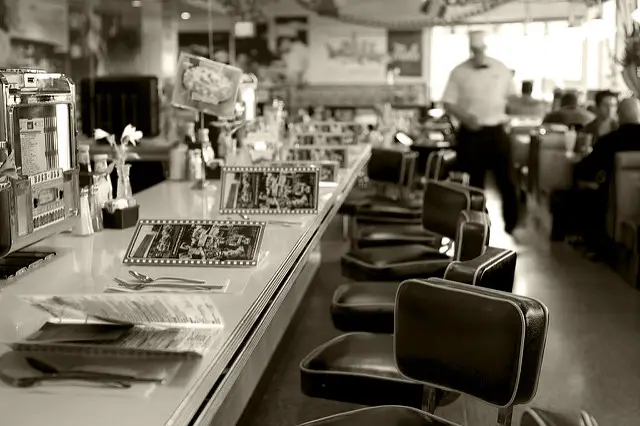 There's nothing worse than being stuck in a rut. When it happens, the quickest remedy is to try and think unconventionally.
The trouble is, for most of us, outside-the-box thinking can be extremely difficult.
True, thinking outside the box can get you into trouble — but when it works, folks, it's magic. After all, I think we can all agree that the guy who decided to deep-fry ice cream was a genius.
Speaking of food, one of the more common places where people often get bogged down in the mire of boring conventionalism is when it comes time to pick a restaurant. More often than not, folks refuse to spread their wings and branch out, continually going to the same old tried-and-true establishments.
With that in mind, I thought I'd pass on a few offbeat suggestions of my own to help spice things up the next time you're out of the house and looking to get a quick bite to eat at a reasonable price.
Ikea
There is a large subset of people who regularly visit Ikea for the famous Swedish meatballs served up daily at this furniture store's cafeteria-style restaurant. My daughter Nina loves them.
For $6.99 Ikea sells a lunch plate consisting of 15 meatballs with cream sauce, and a side of mashed potatoes and lingonberry sauce. Ikea also offers other fare including cold-smoked salmon with Hollandaise sauce and marinated vegetables for $8.99. And if you think those are great deals, breakfast lovers can get a plate of scrambled eggs, bacon and potatoes for $2.
Regional Airports
Many regional airports offer decent food at reasonable prices. That's why my family and I will occasionally grab a bite to eat at one of Southern California's numerous regional airstrip diners; the best ones — like Norm's Hangar Coffee Shop at Brackett Field in LaVerne — provide clear views of the runway so you can watch airplanes taking off and landing.
Although it's been awhile, I've also had a couple of absolutely terrific breakfasts at the Golden Tee Restaurant that serves the small airstrip in Monterey, California.
Home Improvement Centers
I don't know how many times I've walked out of my local Lowe's or Home Depot and grabbed a hot dog from the stand that often sits near the exits. For me, it's truly difficult to ignore the tempting aromas of the traditional red hots, bratwurst and polish sausages — especially when they're being served up with fresh sauerkraut or grilled onions. Toss in a Coke or Pepsi and you've usually got a quick and tasty lunch on the cheap.
Costco
One of the best things I like about shopping at Costco — aside from the money-saving bulk-purchase deals they offer — is tasting all the complimentary food samples they usually offer. Yes, you can try to fill up on the free handouts, but it's difficult to do so without riling up the nice ladies who pass out the vittles.
Those who are really famished are much better off visiting Costco's concession stand where they sell a quarter-pound hot dog — with all the fixins — and a 20-ounce refillable soft drink for only $1.50. That's right; a buck fifty!
Believe it or not, Costco has not raised the price on their hot dog special since 1985. You can also get a giant slice of cheese or pepperoni pizza for just $1.99; that's less than many chains' pizza delivery fees.
Best of all, because Costco's concession stands are usually outside, no membership card is required.
Heck, the only thing better would be if they offered deep-fried ice cream for dessert.
Photo Credit: David Sifry