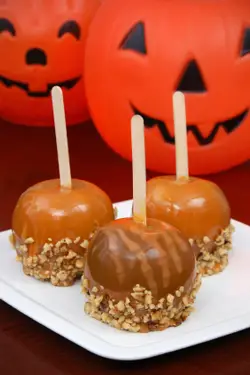 When it comes to favorite Halloween treats, I consider my 10-year old daughter, Nina, to be the ultimate authority. Nobody loves sweets and desserts like her — especially those that contain chocolate.
Pity any future suitor who makes the "mistake" of getting her flowers over chocolate on Valentine's Day. In fact, I always tell the Honeybee that, when Nina does start dating, if she ever brings home a boy I find to be less than perfect for my little girl, then I'm going to take him aside and tell him exactly that: flowers, buddy — not chocolate.
Heh. That ought to seal his fate.
Anyway, I asked Nina if she could give me a list of the best Halloween treats she's ever found in her goody bag and, thankfully, she was more than happy to oblige.
1. Giant-sized candy bars. No surprise here. We have some deceptively wealthy neighbors who enjoy handing out really big candy bars every Halloween. You know what I'm talking about: those GIANT candy bars that are slightly larger than Rhode Island.
2. Juice boxes. Hey, trick-or-treating is hard work, folks — which is why my daughter loves it when she gets a juice box. Nina usually quaffs them on the spot in order to quench the mighty thirst she builds up gathering her Halloween booty. That, in turn, allows her to stay out longer, which results in … even more candy!
3. Fruit roll-ups. This is another juicy treat that Nina likes to eat on the spot because "they're refreshing" and gives her "extra energy."
4. Fun Dips and Lick-a-Stix. The genius who created the Fun Dip — fruit-flavored powdered sugar and a candy stick used for dipping — understood that most kids love to play with their food. Fun Dips and Lick-a-Stix allow them to do that without getting yelled at by Mom and Dad.
5. Marshmallows. My daughter loves getting mini marshmallows because we almost never purchase them. In fact, the only time we buy mini marshmallows is during Thanksgiving when we put them in the fruit salad and use them as a topping for the candied yams.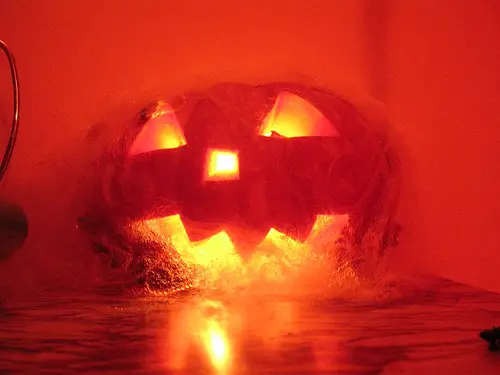 6. Money. Just for the record, I asked Nina how much cash she would have to get in order to push "money" to the top of this list. Her quick answer: $2.50. It's almost as if she had previously pondered that question. Maybe she did.
7. Candy apples. These are one of my daughter's favorite Halloween treats because they're fun to eat. For the record, she didn't feel the same way about caramel apples. Really? When I was a kid, I preferred the latter. (I know. This isn't my list, so I'll shut my trap.)
8. Popcorn balls. "Who doesn't like popcorn balls, Dad?" You're right, Sweetheart; I know I love them. Oh, yeah; Nina also wanted everyone to know that: 1) popcorn is always more fun to eat when it's in a ball; and, 2) she awards bonus points for kettle corn.
9. Goodie bags. Usually, these are small plastic Halloween-themed bags filled with a few pieces of candy and maybe a couple of coins or a small toy. According to my daughter, "It's like a present, so you never know what you're going to get!" Think of it as practice for Christmas.
10. Erasers. This may be hard to believe, but kids love erasers — especially when they're shaped like an animal or some other character. In fact, when Nina finds one in her Halloween bag she acts as if I just gave her permission to have a second helping of dessert. Alright … that's a bit of a stretch, but you know what I mean.
ALSO SEE: 13 Yucky Halloween Treats Kids Would Rather Toss Than Eat
***
(This is a repost of an article that was originally published on October 21, 2009.)
Photo Credit: (apples) halloweenexpress; (pumpkin) euart