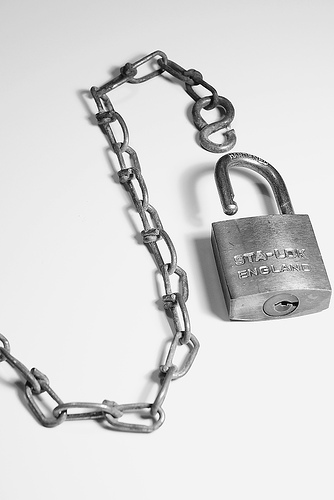 Remember Illinois Governor Rod Blagojevich? He's the guy who was impeached in 2009 and then convicted in Federal court a couple of years later on multiple corruption charges, including the solicitation of bribes for political appointments.
Blagojevich's actions left a lot of people wondering why the ex-governor would ever do such a thing. Here's the short answer: He needed the money — even though he and his wife had a combined average household income of almost $350,000 per year at the time.
Incredible, huh?
No household that's fortunate enough to have an income of $350,000 per year should have a problem making ends meet, especially if it is run by a competent household CEO.
Then again, don't tell that to the ex-governor; he was recorded making numerous statements about being "strapped" financially — a typical claim from those who live beyond their means.
The lesson to take away from this, of course, is that a high income can't guarantee financial freedom. Even a six-figure one.
Why? Well, one reason is because the six-figure yearly income benchmark doesn't have the same cachet it did three or four decades ago. That's because, over time, inflation has significantly eroded the value of a dollar. For example, a $100,000 salary in 1970 had the equivalent purchasing power of nearly $700,000 in 2021. That's quite impressive. In fact, I know an ex-governor who would probably jump on that in no time flat.
The second reason is more to the point: Those who are unable — or unwilling — to spend less than they earn are, by default, incapable of ever being financially free.
The good news is financial freedom is a state of mind, as much as it is a state of being.
So while it's possible to earn $350,000 a year and not be financially free, it's also true that you can have an annual household income of only $50,000 and be financially free — and the latter example is much more common than you probably think.
Yes, we should always be doing everything we can to increase our income, whether it's finding a side hustle, or excelling at out primary job to earn bigger raises; but the bottom line is that financial freedom is available to anyone who has enough discipline to make the commitment and hard choices necessary to get there — regardless of income.
Keep that in mind the next time you find yourself saying everything would be better if only you had more money.
Photo Credit: Dazzy D