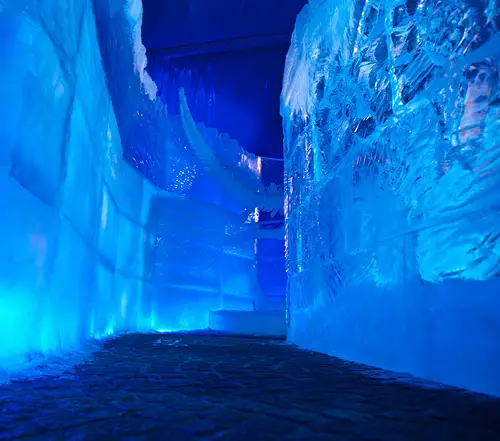 The humongous data breach in 2017 by Equifax that exposed the sensitive personal information of nearly 146 million Americans, greatly increased the risk of identity theft and financial fraud for those affected.
Most people realize it's a risk that can't be easily dismissed, especially since data breaches still occur will alarming frequency. For example, Shopify recently announced that 200 of their merchant partners were affected by a similar breach in September 2020.
Frankly, if I had a nickel for every person who has ever questioned the wisdom of my decision to occasionally share multiple details of my personal finances on this blog — especially considering its eponymous title — I'd be about $3.65 richer right now.
Usually, most people warn me that my openness concerning almost all aspects of my life makes me more vulnerable to identity theft — and they're right. After all, once an identity thief gets hold of your name, social security number, address and date of birth, they've essentially got the keys to your credit castle.
Still, I manage to sleep like a baby every night because I have a security freeze on my credit files at the three major credit reporting companies: TransUnion, Experian, and Equifax. By doing so, I've essentially made my credit impervious to attack from would-be identity thieves.
You can freeze your credit too by simply going to each of the credit reporting company websites and making an online request.
Unlike a fraud alert — which offers very little consumer protection because lenders and retailers are not legally bound by them — a credit freeze locks up your credit files so that nobody can open up a new account or get a loan in your name. And when I say "nobody," I mean nobody — not even you.
Another bit of good news is that a credit freeze doesn't adversely affect your credit score either.
Of course, in exchange for the security that comes with freezing your credit report, you have to be willing to put up with several drawbacks. Here are the ones that cause the most consternation:
They're inconvenient. A frozen credit report not only makes it impossible to open up new lines of credit, or take out a loan, but you also prevent yourself from getting anything else that may require a credit check. This includes things like insurance, utility service, or even a new job. Sometimes it happens for things you'd never expect. For example, earlier this year, I had to temporarily lift my credit freeze for a couple days in order to renew a security clearance that I need for my job.
They can't stop thieves from making charges to existing credit card accounts. Nope. An identity thief who manages to get hold of your existing credit card numbers will still be able to charge items to those cards. So keep your paper shredder.
They won't stop pre-approved credit card offers. Unfortunately, if you're looking to stop junk mail, a credit freeze won't be able to help you.
In my case, none of these drawbacks outweigh the peace of mind that comes with knowing my credit can't be hijacked by an identity thief. Not by a long shot.
Yes, on a couple of occasions it's been mildly inconvenient, but not so much so that I've ever had any regrets. And with the latest data breach by Shopify, maybe it's time you considered freezing your credit too.
Photo Credit: William Warby