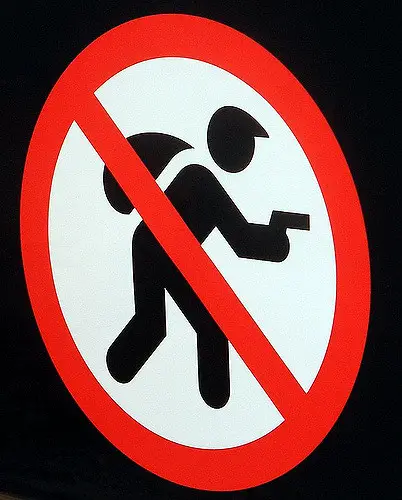 Does anybody remember the Allentown woman who was sentenced to 57 months in prison for stealing $1.6 million from her employer over the course of an entire decade? Believe it or not, many employees misguidedly feel it's really no big deal to raid the supply cabinet and bring home the occasional box of pens, tablets, or other office supplies.
In reality, it is a big deal to your employer.
That being said, here's another question: Did you ever wonder why your employer might actually decide to look the other way, even though he knows you've been absconding with the occasional box of pens or paperclips? I do.
You see, while you've been working your petty pilfering skills at the company's expense, your employer has been stealing enough cash from you to more than make up for all the highlighters and correction tape you've plundered from the supply cabinet.
And the odds are it's being done in the open too.
The truth is, many employers openly steal from their employees on a daily basis. Sometimes it's as little as a buck or two per day, but it's often much more than that. Sometimes upwards of $5 — if not more.
Okay, Len, what the heck are you talking about?
I'm talking about the soda machine. Where I work they spit out 20-ounce bottles for $2 a pop (no pun intended) — that's ten cents per ounce. Talk about highway robbery!
With that in mind, why would anybody continue to buy sodas from the company soda machine, especially when you consider it really is not too difficult to find 12-packs of 12-ounce cans for five cents per ounce? And sometimes even less!
Let's assume I work 48 weeks per year, five days per week, and average one Coke or Pepsi per day. Assuming I bought all of my sodas at work from the soda machine, I'd be shelling out $480 per year. On the other hand, if brought my own soda, I'd save $240 annually — or more.
That's a lot of Post-It-Notes, folks.
So who, exactly, is stealing from whom? Uh huh. But before you go complaining to the boss that he's ripping you off, tally the numbers — just to be sure.
Of course, I trust you'll be using your own pencil and paper.
Photo Credit: arenamontanus