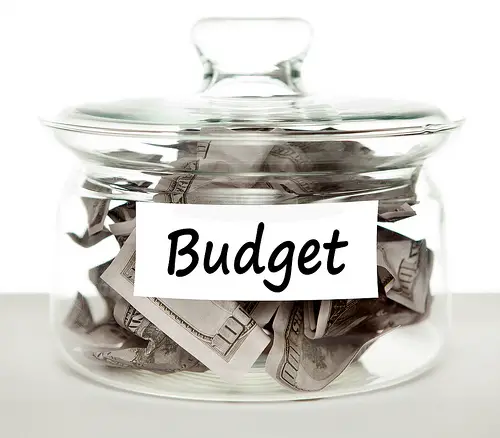 It's easy to get caught up in a busy schedule and forget to manage your finances. Even if you have a budget plan for the month, sticking to it is tricky. But not to worry, as there are a few simple tips and tricks available that can help make the process of budgeting much simpler.
It can be super easy to stay on track with your financial goals with these tips for daily budget planning.
Keep Your Budget Plan with You
One of the most common budgeting mistakes that beginners make is not having easy access to it. In order to keep your finances healthy and your savings successful, your budget plan needs to be with you when you go shopping.
Whether you prefer a physical record you can carry around, or you prefer to use an app on your phone, your daily budget needs to be with you. Even if you have an excellent memory of every purchase you've ever made, it's better not to risk forgetting what you bought and for how much.
Update Your Budget Daily or when You Spend Money
Another tip to remember is to update your budget not only when you spend money, but when you earn it as well. Keep track of all the purchases and expenses you make day by day. When it comes to daily budget planning, there should be an update every time you find yourself spending money or receiving it. If you bought a coffee before work, or you paid a bill, record the financial move on your budget.
This can help keep you accountable and make you realize where your spending needs restraint. If you find yourself spending too much on eating out, it might be time to start bringing your lunch to work!
When possible, hang on to your receipts as well. One of the easiest ways to keep your budget on track is to compare your daily receipts to your monthly plan. Some apps can do this calculation when you connect your bank, but if you prefer a physical ledger, receipts can be used.
Make Separate Expense Lists
If you haven't done so already, your budget should be separated into two separate expense lists. These lists should cover your necessities and non-necessities, and your purchases should be separated into these two different categories when you are spending throughout the month.
What can also be advantageous to your budget is to break your budget down week by week. If you have payments such as title loan bills, car bills, or hospital bills, those should be included in the budget for the week. Calculate how much you will need to spend per week, plus any additional costs you may have.
Save Where You Can
When it comes to your spending habits and keeping up on daily budget planning, you will find that changing simple behaviors can be the key to staying on track. Some simple habits can change by sticking to your daily budget.
If you find that you're spending more than $10 a week on coffee from Starbucks, it might be time to invest in a coffee maker at home. One coffee maker is the same price as buying daily coffee for the week! You will find that changing small behaviors can help save your daily budget planning a ton and grow your finances over time.
Photo Credit: tax credits