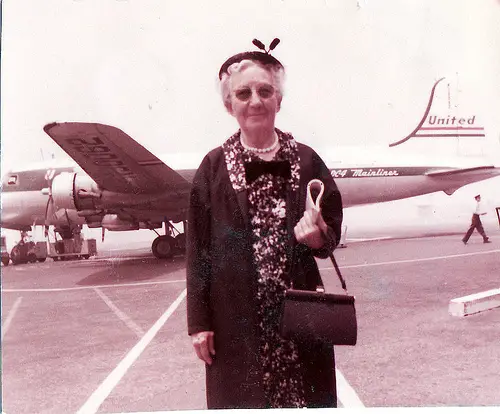 Last week I read an article that discussed modern conveniences that our grandparents didn't have. According to the author, Jason, life would still go on if we didn't have products and services like GPS devices, plastic sandwich bags, tanning salons, and even health insurance. For the most part, I agree.
Of course, that piece got me thinking about other products and services our grandparents lived without that I consider to be truly indispensable today. Here are a few of them:
The Internet
How important are online communications and business DSL providers today? If the Internet disappeared tomorrow, it would likely result in a tremendous hit to the US economy. A recent study found that the Internet is responsible for a little over 3 million jobs, with the value of their wages alone equal to 2% of GDP — and that's before you consider lost productivity, reduced avenues for commerce and innovation, and the rapid exchange of information.
Modern Commercial Passenger Jet Airliner
The introduction of the Boeing 707 in 1958 kicked off the Jet Age and the beginning of affordable commercial intercontinental travel for the masses. Today, more people than ever can travel from one coast to the other in a manner of hours — or travel to the other side of the world in less than a day. It's just too easy to take this convenience for granted.
Credit and Debit Cards
Although Jason says grandma and grandpa got along just fine before "plastic money" was invented in 1950, there are too many credit card advantages to ignore. Besides, we live in the electronic age now; it's tough to buy anything on the Internet without a credit card. Heck, these days it virtually impossible to even buy an in-flight snack on most airlines without a credit card.
iPod
Scoff all you want; you know I'm right.
Automated Teller Machines
Here's a fun ATM machine fact: Before ATMs became ubiquitous there weren't a lot of options when banks were closed and you needed a little quick cash. If you were lucky, you could go to a local market that was willing to cash your personal check, or borrow money from a friend or neighbor. If not, no soup for you. You'd just have to wait until the banks opened the next day. Well … unless you were at the front end of a three-day bank holiday. (Talk about a long weekend.)
Personal Computer
The personal computer is arguably the greatest invention of the last 100 years. The power of the computer is used in so many ways, across so many industries, that it is virtually impossible to imagine living in the world today without them.
Tax Preparation Software
Yes, it's still possible to do your taxes with a calculator, the requisite IRS tax forms, and a sharp pencil. It's also still possible to make your own soap from rendered animal fat, but that doesn't make a lot of sense anymore either.
Cell Phone
Jason and I disagree here too. People who find themselves away from home without a cell phone and need to make a call have a bit of a problem. That's because the days of finding a payphone on every corner are long, long gone. At the turn of the century, there were still more than 2 million payphones in the United States. However, by 2007, there were only 870,000 remaining — and anecdotal evidence suggests the numbers have continued to drop. When was the last time you saw a working pay phone?
Overnight Mail Delivery
Although highly important and perishable goods have been delivered by air mail since 1918, an air-based mail system capable of delivering letters and other small packages on a large scale virtually anywhere in the country wasn't established until 1977. Today, either directly or indirectly, almost everyone takes advantage of overnight mail service more than they want to admit.
Permanent Press Fabric
You think people were upset after Judith Hill got prematurely booted off The Voice in 2013? Well, it'd be even worse if they ever stopped making permanent press fabric; most people would finally have to learn how to use an iron. Then again, at least Grandma would be proud.
Photo Credit: glenngould
(This is an updated version of an article originally posted on April 11, 2011.)