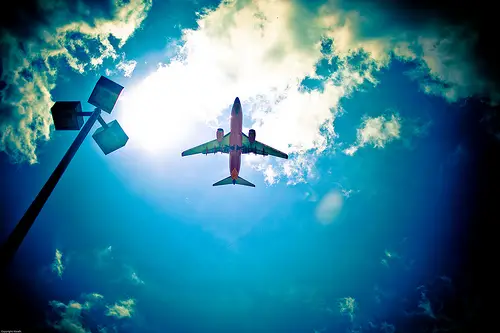 One of the greatest technological achievements of the modern era is, unquestionably, the turbine engine. The invention ushered in the jet age, which bestowed upon mankind the luxury of safe and rapid transcontinental and intercontinental travel at reasonable prices.
Unfortunately, those reasonable prices are being chipped away by a growing number of annoying fees that many airlines impose on their passengers including:
transporting your luggage
securing a couple of extra inches of leg room
choosing an aisle or window seat
changing your reservation
printing boarding passes
getting a better position in the boarding queue
redeeming frequent flier miles
snacks
Yes, many of these fees are for services that were once considered complimentary — and the reason is obvious. For example, according to CNBC, baggage fees are so lucrative that they now account for 25% of the airlines' ancillary revenue.
At one point, the airlines' quest to nickel-and-dime its customers got so out of hand that Irish discount carrier Ryanair actually considered charging passengers approximately $1.50 to use their planes' toilets. Thankfully, saner heads prevailed and the idea was eventually dumped — er, if you'll pardon the expression.
Turning the Tables
Wouldn't it be great if two could play this game?
What if us frustrated air travelers could assemble our own list of absurd fees that we could charge the airlines?
Well, if I were king for a day, here are a few of my own fees that I'd slap on the airlines. And, by all means, feel free to pile on and add your own charges to the list.
Small Seat Fee. It's not your imagination. As the Wall Street Journal points out, even though the typical waistline is getting larger, airlines are transitioning to smaller seats so their planes can hold more passengers. Sadly, I don't think there is an airline in business today that could avoid this fee.
Excessive Boarding Groups Fee. Remember when the airlines boarded their First Class passengers, followed by everyone else via row numbers? It was simple, quick and efficient. Nowadays, airlines have so many special status labels with their own place in the boarding pecking order that it's comical. American Airlines offers approximately a dozen preferred categories that permit "elite" customers to board ahead of the unwashed masses (a.k.a. Groups 1 through 4) including: First Class, Business Class, AAdvantage Platinum, AAdvantage Gold, AAdvantage Silver, oneworld Ruby, oneworld Emerald/Sapphire, Dividend Miles Platinum, Dividend Miles Gold, Dividend Miles Silver, AAirpass, and Priority. The trouble is, when everyone is elite, nobody is.
Kicked Seat Fee. I know. Flying with young kids is a huge challenge for almost any parent. But that doesn't mean anybody should have to put up with having their seat being continually kicked from behind by an unruly whippersnapper — especially on a long flight. If the airline insists on sitting me in one of those cursed seats, I want to be compensated for the ensuing frustration.
Lost Baggage Fee. I don't care if they eventually deliver the bags to my front door: If the airlines insist on charging a fee to carry my luggage, then I'll charge them a fee whenever they lose it.
Non-reclining Seat Fee. Yes, another seat fee — if you don't like it, make your own list. There's a good reason why the seats in front of any exit row do not recline. That being said, if I have to be stuck in one of those seats — or a similar seat in the last row — then I'm going to charge a fee. Sorry.
Missing Gate Assignment Fee. One of the more frustrating aspects of flying is arriving at your destination after a long flight, only to find yourself immediately stuck on the tarmac because there are no available gates at the terminal — which brings us to my most expensive fee of all:
Hurry Up and Wait Fee. Of course, the airlines will tell you that, when it comes to air travel, delays due to missing gate assignments, interminable TSA queues, equipment problems, schedule logjams, and "acts of God," come with the territory. Then again, so does passenger luggage. Hey … What's good for the goose is good for the gander.
Photo Credit: vox efx