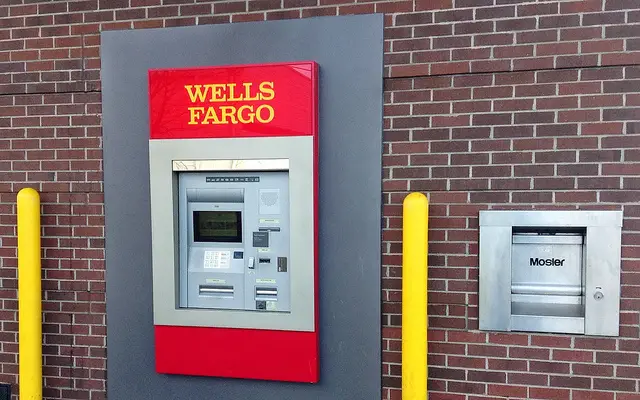 There was a time not too long ago when the ATM (automated teller machine) was known as the most important invention in the history of banking -however, that changed with the development of mobile payment and mobile banking.
Even so, the ATM isn't going away any time soon.
With that in mind, how many of these amazing facts did you know about ATMs?
1. Believe it or not, the first cash dispensing machine was invented by Luther George Simjian way back in 1939. The mechanical dispenser was installed on a trial basis in New York City at the City Bank of New York. Unfortunately, it was removed after six months due to lack of customer acceptance.
2. Simjian later lamented that, "The only people using the machines were a small number of prostitutes and gamblers who didn't want to deal with tellers face to face."
3. Lucky for Simjian, he had a more successful invention: a training simulator that helped aviators identify different types of aircraft and determine their distance and speed. During World War II, the US Navy bought more than 2000 of them. The number of ATMs sold during that same period: 0.
4. The first modern electronic ATM was installed in 1967 by Barclays Bank in North London, United Kingdom. Although, instead of cash, the ATM dispensed vouchers.
5. The first free standing electronic ATM was installed in 1969 by Chemical Bank at its branch in Rockville Centre, New York. This device was the first machine to use a magnetic strip on plastic cards.
6. ATMs didn't begin to proliferate until 1973, when 2000 of the machines were sold and distributed across the United States. Not everybody was happy; bankers at the time were concerned about the machine's price tag: $200,000 in 2022 dollars. Today, an ATM can be bought for under $3000.
7. It may sound crazy, but US federal law mandates that all drive-up ATM keypads must have Braille on them. I explain the surprising reason why here.
8. TGIF: The most popular day for ATM use is Friday. On a related note, it should probably be no surprise that night clubs with ATMs end up keeping 80% of the money dispensed from their cash machines.
9. By 2017, the United States had 500,000 ATMs — more than any other country — but since then Americans have been using automated teller machines with decreasing frequency. From 2010 to 2022, the number of ATM transactions in the US dropped more than 20%.
10. According to the latest available data, Macao currently has the most ATMs per capita, followed by South Korea, Uruguay, Canada and the United States.
11. The first ATM in China wasn't installed until 1987.
12. From an engineering perspective, ATMs are really not technically complex; the main components consist of a computer, control panel, printer, and a special safe to hold the money.
13. True Crime Stories: The first fake ATM was installed in 1993 at a shopping mall in Manchester, Connecticut. By modifying a retired ATM, a criminal gang known as The Bucklands Boys exploited information from cards inserted into the bogus machine by unwitting customers. The gang ended up with more than $100,000 before finally being caught.
14. True Crime Stories II: The average American ATM fee in 2008 was $1.97. By 2015, that number had climbed 46% to $2.88. Since then, fees have fallen. According to the latest available data, Philadelphia has the highest ATM fees in America at $2.58. As for the US city with the lowest ATM fees? That would be Oklahoma City: $1.31.
15. True Crime Stories III: In 1996 a man named Andrew Stone was convicted in the UK of stealing the equivalent of more than one-million dollars by pointing high-def video cameras at ATMs from a considerable distance. After getting all the necessary information from the videotapes, he produced clone cards that allowed him to withdraw money at a rate of more than $10,000 per hour.
16. You say tomato: Automated teller machines are known by many different names. For example: ATM (US); automated banking machine, bank machine, or money machine (Australia, Canada); cashpoint, or cash machine (UK, New Zealand); bancomat (Europe).
17. No matter what you call them, there are now 3 million cash machines all over the world. Heck, there's even an ATM at McMurdo station in Antarctica. Talk about cold hard cash.
18. ATMs in high-traffic locations can hold as much as $100,000. Presumably, that ATM in Antarctica is a smaller model.
Photo Credit: Mike Mozart