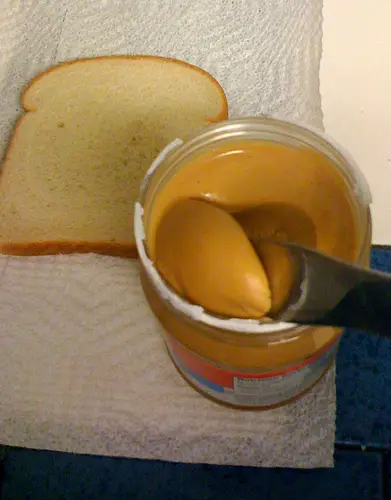 Before the average American kid gets his high school diploma he or she will supposedly eat 1500 peanut butter sandwiches.
Americans' passion for peanut butter doesn't stop after childhood though. Somewhat ironically, adults eat more peanut butter than kids. In fact, almost $800 million is spent each year on the sticky stuff, which makes it one of the most frequently purchased grocery store products.
Smooth vs. Chunky Peanut Butter
According to Skippy, 60% of consumers prefer smooth peanut butter to the chunky stuff. The smooth variety is also preferred by women, children and folks living on the East Coast.
That being said, the majority of men prefer their peanut butter to be chunky, as do people living on the West Coast. Go figure.
Personally, I do not see how anybody can eat chunky peanut butter. First off, it's just not natural; peanut butter is meant to have a creamy texture.
That being said, if I had to pin down the biggest reason why I detest chunky peanut butter, I'd have to say it's just too distracting. That's right. Distracting.
See, when I bite into a peanut butter and jelly sandwich I don't want to be feeling chunks of anything in my mouth. Yes, the odds are good that those chunks are nothing more than chopped peanuts. But what if they aren't?
I don't know about you, but whenever I bite into a PB&J sandwich and end up crunching on something, I immediately spit it out and perform a thorough forensic analysis to make sure the offending item isn't a baby cockroach. But I digress.
How the Test Was Conducted
As with most of my other product taste tests, I recruited a bunch of family members as an expert panel. For this experiment I managed to round up eight fearless volunteers (plus the dog, of course).
With the panel in place, I placed five jars of smooth peanut butter on the table. To ensure the taste test was a blind comparison, the original labels were removed and replaced with generic markings "A" through "E."
As with my recent ketchup taste test, the experts were asked to taste and then rank each peanut butter for taste and texture , from best to worst, with five points for the top performer and one point for the worst. The panel was also free to note any accompanying comments they had regarding each sample.
When comparing products, panelists that could not discern a clear taste advantage between two or more brands were allowed to give identical rankings.
Using the Dog to Evaluate Peanut Butter Creaminess
In another completely unscientific bonus test, I also utilized the dog to evaluate the smoothness of each peanut butter brand. To do that I gave our pampered pooch a teaspoon of the peanut butter and then counted how many licks it took him to completely swallow the sample. My hypothesis is that more licks suggests a creamier peanut butter.
(I dare you to find that kind of creative analysis from Consumer Reports, folks.)
The Expert Panel
As always, before we get to the results, let's once again meet our distinguished — not to mention choosy — panel of expert, um, mothers: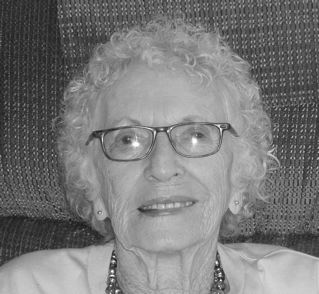 Aunt Doris
Birthplace: London, England
Age: Not old enough to have outlived her enthusiasm, Bucko!
Birth Sign: Scorpio

Tony
Birthplace: New Haven, Connecticut
Age: 67
Birth Sign: Gemini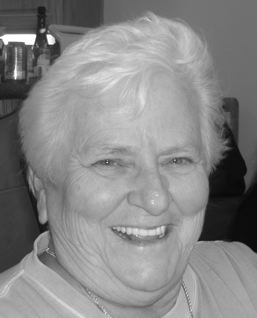 Mom
Birthplace: Youngstown, Ohio
Age: 70
Birth Sign: Libra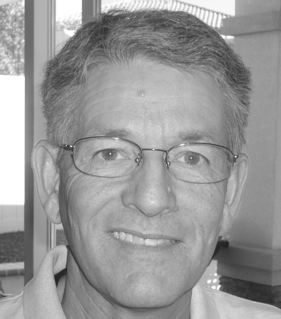 Kevin
Birthplace: Youngstown, Ohio
Age: 58
Birth Sign: Male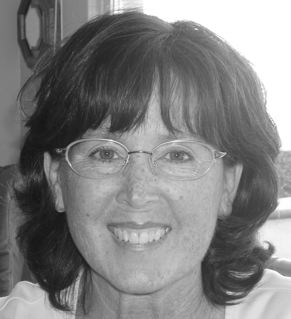 Chris
Birthplace: Hemet, California
Age: Classified (Hint: It rhymes with "orange.")
Birth Sign: Libra
.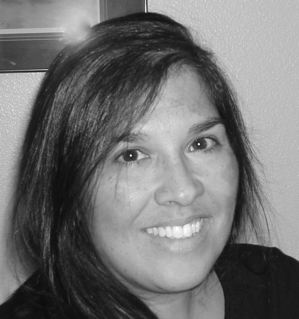 The Honeybee
Birthplace: Whittier, California
Age: 43
Birth Sign: Aquarius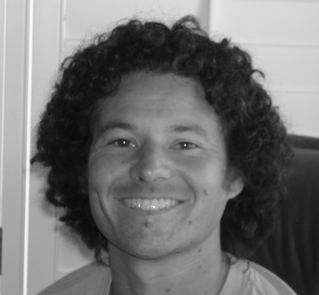 Evan
Birthplace: Escondido, California
Age: 32
Birth Sign: Libra
.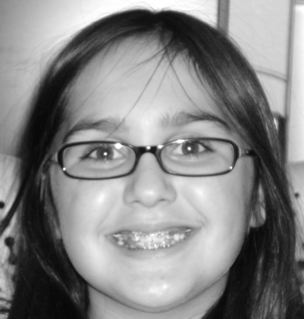 Nina
Birthplace: Fontana, California
Age: 11
Birth Sign: Virgo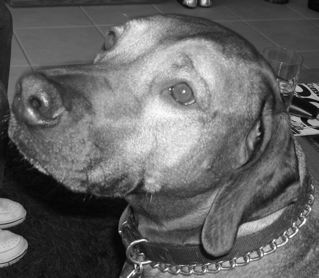 Major
Birthplace: Julian, California
Age: 7 (By the way, Major's vet tells me 7 is the new 6.)
Birth Sign: Gemini
.
Introducing The Peanut Butter Competitors
I ran down to my local Albertsons supermarket and bought five brands of smooth peanut butter that they were offering for sale. To keep things as close to a peanuts-to-peanuts comparison as possible, I purposely avoided organic and other "natural" peanut butters.
In addition to my local Albertsons store brand, I also bought national brands by Peter Pan, Skippy, Jif, and the bargain Shoppers Value brand, which is distributed nationally by Supervalu.
Here now, in reverse order, is a summary of the peanut butter taste test results, based upon the inputs of my expert panel:
5. Peter Pan Peanut Butter
Price per ounce: $0.21
Panel Scoring: 25 points
Average Score (5-point scale): 2.8
Human Judges Who Deemed It the Best: 2
Creaminess Meter: 78 licks
Although it did manage to score two blue ribbons from the panelists, for the most part, Peter Pan didn't fare so well with the rest of the experts. Aunt Doris lauded the Peter Pan for it's fresh peanut flavor. On the other hand, Nina wasn't impressed. She wrote down this one-word evaluation: "Crappy." (Along with a smiley-face.) As for the dog, it took him a relatively quick 78 licks to get it down, suggesting this peanut butter was the least creamiest of all brands sampled.
4. Shoppers Value Peanut Butter
Price per ounce: $0.15 (the least expensive brand sampled)
Panel Scoring: 28 points
Average Score (5-point scale): 3.1
Human Judges Who Deemed It the Best: 2
Creaminess Meter: 80 licks
Unfortunately, the least expensive brand in our survey didn't impress the overall panel too much. Still, Shoppers Value did pick up two votes for the best-tasting peanut butter. In fact, my father-in-law Tony declared it to be the best-tasting peanut butter hands down! Don't tell that to the Honeybee; she gave Shoppers Value the lowest marks because it was too oily. (Considering Tony is a mechanic, maybe that's why he liked it so much.)
3. Skippy Peanut Butter
Price per ounce: $0.22 (the most expensive brand sampled)
Panel Scoring: 28 points
Average Score (5-point scale): 3.1
Human Judges Who Deemed It the Best: 2
Creaminess Meter: 103 licks
Even though Skippy was the most expensive peanut butter sampled, it didn't perform as well as one might expect; only one other brand had as many poor marks. Still, it did garner two blue ribbons for the best tasting peanut butter. Both Nina and the Honeybee gave Skippy high marks for smoothness. If the dog is any indication, their assessment is spot on — at 103 licks, this peanut butter gave Major's tongue its biggest workout.
2. Jif Peanut Butter
Price per ounce: $0.21
Panel Scoring: 30 points
Average Score (5-point scale): 3.3
Human Judges Who Deemed It the Best: 1
Creaminess Meter: 89 licks
Chris was the only choosy mother from the panel to give Jif a blue ribbon for best peanut butter. Three other panelists, however, gave Jif runner-up ribbons. As an aside, Jif is the only major brand in the survey that still comes in 18 ounce jars; both Skippy and Peter Pan reduced the size of their jars to 16.3 ounces several years ago.
1. Albertsons Peanut Butter
Price per ounce: $0.18
Panel Scoring: 34 points
Average Score (5-point scale): 3.8
Human Judges Who Deemed It the Best: 1
Creaminess Meter: 95 licks
In an impressive display of peanut butter performance, the passion of the panel participants was patently obvious; all eight experts ranked the Albertsons store-brand no worse than third best. In addition to three runner-up votes, it also received a blue ribbon from my mom, Judy, who noted that it had the best combination of taste and smoothness.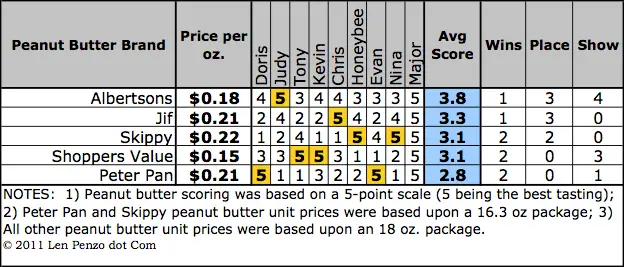 The Bottom Line
The first lesson to be learned from this test actually has nothing to do with taste. Instead, remember to always be careful when comparing the prices of different peanut butters because some manufacturers — notably Peter Pan and Skippy — have subtly reduced package sizes that can fool unwary consumers who may be comparison shopping.
As for the second lesson, it's the same old story: never blindly assume a name-brand product is always superior. In this case, two of the three national labels ended up with more blue ribbons than the Albertsons store brand. However, in the end, they all lacked the broad-based appeal required to come out on top in the eyes of the entire panel.
Photo Credit: Listener42