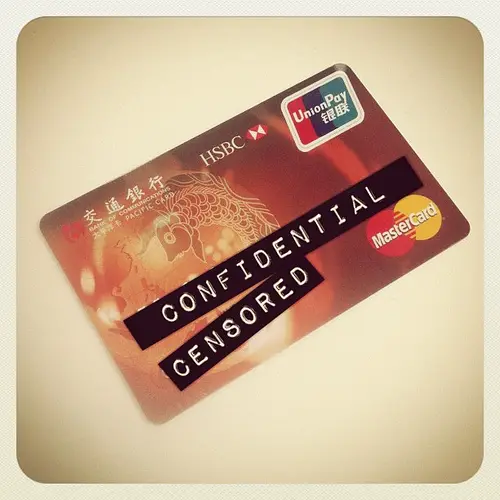 Credit cards shouldn't scare you; when used correctly, they're actually the most rewarding form of currency available today.
Seriously, when's the last time you were rewarded with airline miles for using cash?
And while it's highly recommended that everyone should apply for a credit card as early as possible to begin the process of building credit, there are a few things you should simply not charge to your card. Generally, these are big-ticket items that might take you a long time to pay back. And when it takes you a while to pay back a credit card purchase, eventually you end up paying interest. A lot of it.
The single easiest way to fall into credit card debt is to make a big-ticket purchase and spend the next several months paying it back in very small increments. That's what they call the "Snowball Effect" — wherein you make minimum payments, half of which go to interest — and it's a legitimate credit killer.
Now you can try limiting your plastic debt by trying gimmicks like researching the top credit cards for consultants – but the real trick to staying out of credit card debt is to make small, semi-regular purchases and pay the entire balance every month.
With that in mind, here are three things you should avoid paying for with your credit card … and as a bonus, one purchase we always recommend using a credit card for.
Hospital Bills
Never put your hospital bills on a credit card. Medical bills are expensive as it is; the last thing you want to do is add high interest fees to those bills, too.
The fact of the matter is you can get on a payment plan with lower interest rates if you need to pay back your medical bills over time. Credit card interest rates range anywhere from 10% to 30%; you can get a much better rate through a payment plan initiated through the hospital. So take the time to sort this option out before sticking it all on your credit card.
Student Expenses
Student debt is brutal, but the fact of the matter is student loan interest rates are, by and large, a lot lower than the average credit card interest rate. So it's highly recommended that you don't charge off some or all of that student loan payment since, ultimately, you'll end up paying a lot more in the long run.
Along those same lines, it's not recommended to charge your tuition bills. It's much cheaper (OK, maybe "cheaper" is the wrong word here — how about "less expensive"?) to take out a student loan or apply for a scholarship than it is to simply swipe your way through school.
Think about it: The average yearly cost to attend a public university is now more than $22,250. Add 15% in interest to that and that's another $3300 — in interest alone. So keep the big-ticket items — especially the ones with lower interest options — off your charge card.
Your Dream Wedding
Unless you've got a feeling your wedding gift-pile will be something akin to Henry Hill's in Goodfellas (i.e. a pile of envelopes stuffed with cash), then it's probably a good idea to scale back that dream wedding you had in mind to something more manageable.
I'm not married and I'm certainly not a relationship counselor, but it can't be a good idea to begin your first days of marriage swamped in debt because you decided to fly in your entire extended family for a destination wedding.
Getting hitched is a celebration of love, not luxury. Stay within your means when planning your wedding and you'll be more likely to enjoy your party.
That said, if you need to go into debt to fund the open bar, then we'll make an exception. (Just kidding. Kinda of.)
So, while we recommend putting the plastic away for the above purchases, there's still one huge category of items we always recommend using your credit card for:
Online Purchases!
Why? Well, the dirty secret your bank doesn't want you to know is that most credit card issuers offer better identity theft protection than that of the biggest banks. Not only that, but in the event that your credit card account is hacked, the damage will usually be limited because your credit card accounts aren't synced with your personal bank accounts, savings accounts, etc.
Besides, the only credit card networks worth applying to have purchase protection, so you're covered in the event of fraudulent charges. Not so with your debit card…
By using your debit card online often, you're increasing the chance of foul play.
So you see, credit card purchases are actually recommended in some cases — especially if your card offers you cash back, rewards or miles.
Just be sure to keep the most expensive purchases — the ones that no matter how you slice it are simply out of your reach — off your charge card. By doing so, you'll save yourself the burden of interest fees and debt for years to come.
Photo Credit: bfishadow