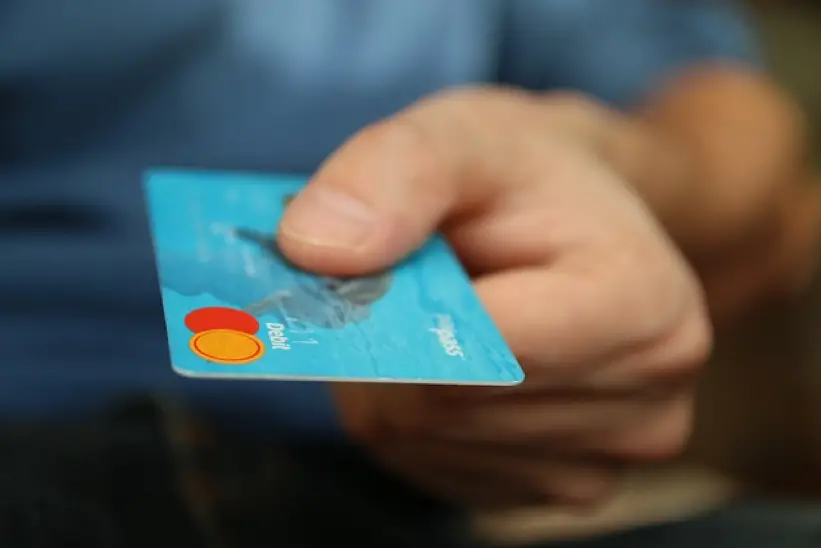 It's crazy trying to run a business without accepting credit cards these days.
Nearly everyone in the free world is at a least using a debit card that they have connected to their checking account. And many people like to build up travel miles, so they pay for everything with their credit card.
In addition, most people hate carrying around lots of cash with them to pay their bills in person. And nobody wants to spend time filling out a check anymore and mailing in their payment when there are so many better payment options at this point.
Whether you're paying your hometown vet to administer rabies vaccinations to your dog or cat — or something less conventional but more personal like, say, breast augmentation — paying with plastic is always quick and easy.
Instead of bucking the system because you'd rather not pay fees associated with credit card processing, you have to start giving the people what they want because you're missing the boat on a huge opportunity.
Yes, that wasn't a stutter. You really are missing out.
How so? Let's find out.
Your Sales Will Increase
You may think we're kidding about this, but you'd be dead wrong.
When you start accepting credit card and debit card payments, your sales are going to increase because people want this option, and they often steer clear companies that do not offer this type of payment processing.
So, if you've been specifically avoiding credit cards for the longest time, start letting your potential customers know that you are now accepting them.
Guess what? Your sales are going to increase.
People will start purchasing your products and services now that you offer this payment option to them.
According to card serviceexperts, accepting cards will also improve your sales and cash flow.
Do you know what else you might not realize? Your cash flow is also going to increase, depending on your business model.
For example, if you're in the service industry, you could literally receive credit or debit card payments immediately upon the completion of a project.
Doing it the other way, you'll have to send the client an invoice and wait for them to mail you back a copy of the bill with payment made via check. Then you'll wonder: Is the check going to bounce? Did they backdate the check?
Credit and debit card payments eliminate those issues.
Experience Greater Business Legitimacy
You may not know it if you've never accepted credit card payments as part of your business model, but people believe companies are more legitimate when they accept payments of this type.
So if you happen to be a smaller player in your business, but you're looking to grow and expand and take additional market share for yourself, adding credit card payments to your repertoire will definitely cause potential customers and industry colleagues to take you more seriously.
Not only will it give you additional street cred, it also helps you grow your company even faster.
Saving Time
Believe it or not, credit card payment acceptance is a big timesaver because you don't have to wait for payments to arrive; your payments are immediately sent directly to your bank account. With check payments, you need to enter everything into your system and then go to the bank to make a deposit.
With that in mind, why would anyone waste their valuable time when they can accept credit card payments instead? It definitely makes life a whole lot easier!
At the end of the day, accepting credit card payments brings tremendous value to your business. So give it a try and reap even greater financial rewards.
***
About the Author: Pat Sava is a super-connector with Towering SEO and Youth Noise NJ who helps businesses find their audience online through outreach, partnerships, and networking. He frequently writes about the latest advancements in digital marketing and focuses his efforts on developing customized blogger outreach plans depending on the industry and competition.
Photo Credit: stock photo