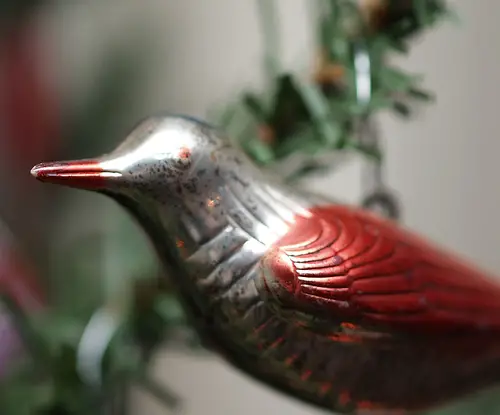 I don't mean to sound like a scrooge, but when it comes to Christmas carols, "The 12 Days of Christmas" has got to be the most annoying one of them all, even when Burl Ives sings it — and nobody sings Christmas carols like Burl Ives.
Okay, you could argue that Bing Crosby gives Burl a run for his money, but that's another post for another time.
The bottom line is this: I've got lots of problems with "The 12 Days of Christmas." First off, it's one of the longest carols in the Christmas catalog. If I'm not mistaken, I think it was written by the same guy who penned "99 Bottles of Beer on the Wall."
Here's another one: If it's "10 lords-a-leaping," why is it "11 pipers piping"? Shouldn't it be "11 pipers-a-piping"? Well … shouldn't it?
I think the biggest pet peeve I have regarding "The 12 Days of Christmas" is this one: Every year, PNC presents their Christmas Price Index that measures the cost of every item mentioned in the song — and the price tag is just ridiculously expensive.
I mean come on; if you were to buy your true love every item mentioned in in the final verse of the song this year, it would cost $27,393. And big spenders who are really into the Christmas spirit would have to shell out $114,651 to pay for all 364 items mentioned in the entire song.
I think that's truly astounding considering that almost all of the gifts mentioned in "The 12 Days of Christmas" are incredibly lame.
True, 10 lords-a-leaping and 11 pipers piping may have been great gift ideas back in the 18th century, but they're not any more.
No fella in his right mind would ask his sweetheart to look out the front window on Christmas morning, knowing that, after opening the blinds, she was going to see nine ballerinas in tutus prancing around the driveway in an homage to Swan Lake.
Today, driveways are meant for really presumptuous gifts like luxury automobiles with gaudy giant red bows — not a bunch of union dancers from the American Guild of Musical Artists.
In case you're wondering, here are the approximate costs this year for each gift in "The 12 Days of Christmas":
1 Partridge in a pear tree ($200)
2 Turtle doves ($125)
3 French hens ($165)
4 Calling birds ($600)
5 Golden rings ($750)
6 Geese-a-laying ($210)
7 Swans-a-swimming ($7000)
8 Maids-a-milking ($58)
9 Ladies dancing ($7553)
10 Lords-a-leaping ($5243)
11 Pipers piping ($2635)
12 Drummers drumming ($2855)
I don't care if eight maids-a-milking only cost $58. They're still a waste of perfectly good money. I'd rather have a fruit cake or one of those scratchy Christmas sweaters.
Frankly, the gifts in the original "12 Days of Christmas" are so bad they make me pine for Hanukkah; at least it only has eight days.
Of all those gifts, the only one that would bring a smile to my true love's face is the golden ring. I bet most of you probably feel the same way.
Anyway, if I were going to splurge and give the Honeybee presents during the entire 12 days of Christmas, and assuming I had the money to pay for it — which I don't, but just play along — this is what I'd be giving her (based upon items of similar cost):
| | | | |
| --- | --- | --- | --- |
| Qty | Gift | Cost | Redux |
| 1 | Partridge in a pear tree | $200 | An afternoon at the spa |
| 2 | Turtle doves | $125 | Maid service for a day |
| 3 | French hens | $165 | Dinner at a fine French restaurant |
| 4 | Calling birds | $600 | Shoulder bag by Coach |
| 5 | Golden rings | $750 | 5 golden rings |
| 6 | Geese-a-laying | $210 | 2 tickets to see Matchbox Twenty |
| 7 | Swans-a-swimming | $7000 | 1 perfect Christmas tree |
| 8 | Maids-a-milking | $58 | 1 dozen red roses |
| 9 | Ladies dancing | $7553 | A vacation in Maui (2 weeks) |
| 10 | Lords-a-leaping | $5243 | A new bedroom set |
| 11 | Pipers piping | $2635 | 2 Stanley Cup finals tickets |
| 12 | Drummers drumming | $2855 | A diamond tennis bracelet |
.
There … now that's more like it! What would your list look like?
True, my 21st century version of "The 12 Days of Christmas" doesn't make for a very catchy tune, but it would make for a much happier Honeybee — and a happy Honeybee makes for a happy me. Believe me.
Merry Christmas, everyone!
Photo Credit: paparutzi
***
(This is an updated version of a post originally written on December 22, 2010)