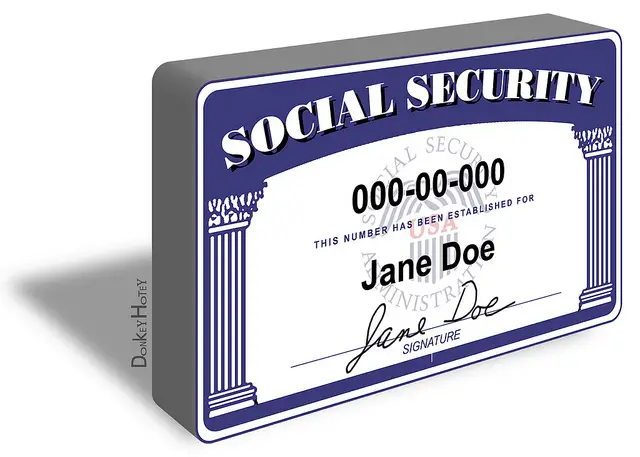 I've been a proud, full-time, member of the American workforce since 1988.
Since then, I've earned approximately $2.4 million in base salary — excluding bonuses, stock option cash-outs, and other income streams. It also excludes the money I earned working part time while I was in school.
Since 1981 when I took my first part time job as a 16-year-old kid, I've paid more than $120,000 in Social Security taxes. I've also paid roughly $32,000 in Medicare taxes. Add it all up and that comes to roughly $152,000.
Wake Up: The Social Security Trust Fund Is A Ruse
In 2010 it was announced that Social Security paid out more in benefits than it received in taxes for the first time since 1983 — and that has been the case every year since.
And although we are also told there is no reason to worry, that claim is an unabashed sham.
The truth is there's no money in the trust fund and there hasn't been for years — if ever. That's because our politicians have been using all of the Social Security surplus collected over the years that was supposed to go into the Trust to pay for their pet projects and an ever-expanding government instead.
The sooner you understand that sobering news, the sooner you'll stop believing the feel-good Social Security office propaganda they send you every year that shows how much cash you'll be getting each month after you retire.
According to my most recent statement, one lovely day many years from now I'll be entitled to the following benefits:
$3,380 per month if I continue working to age 70.
$2,700 per month if I continue working until age 67
$1,863 per month if I continue working until age 62
Couple that with the nest egg money I've already accumulated and, assuming hyperinflation doesn't rear its ugly head, my golden years will be very comfortable indeed, financially speaking.
But I'm a realist. There's a reason why my kids shouldn't expect an inheritance from me.
Lots of Options, All of Them Bad
The truth is, the only way I'll have any hope of seeing any of that money is if Congress:
Raises the Social Security tax rate from the current rate of 6.2% (12.4% if you are self-employed)
Eliminates the Social Security tax cap on earnings (currently $118,500)
Pays the Social Security shortfalls out the general fund
Borrows even more money than they already are to cover the expenses
Sharply reduces the benefits we have been promised (and advertised each year in our Social Security report)
Pushes the qualifying retirement age so far back that it hardly matters any more
As I see it, the first two options are non-starters because our politicians have already shown that they are incapable of leaving their hands off any new revenues intended for a trust fund. The next two options are simply unsustainable, especially considering we are now running trillion-dollar deficits annually.
That leaves the last two options, which aren't good either — so no matter how you look at it, I suspect I'll never see a dime.
The Sad Reality of It All
As I mentioned before, I've already paid $152,000 into the Social Security and Medicare systems.
Assuming I retire at age 65, and can stay gainfully employed with continuing modest salary increases, I'm going to pay another $200,000 or so into Social Security and Medicare — if not more, assuming Congress decides to hike those tax rates and/or raise the salary cap.
The sad truth is if Congress allowed me to keep all that cash under the condition that I put it in an ultra-safe low interest savings account — or even a shoebox under my bed — I'd be much better off than simply giving it to them to grossly mismanage.
Let's Make A Deal
I'd like to make Uncle Sam an offer he can't refuse: If he lets me opt out of Social Security from here on out, I'll let him keep all of the Social Security taxes he's taken from me so far.
After all, I'm confident I can do a much better job saving for my retirement than he can — even after spotting him $152,000.
Photo Credit: DonkeyHotey
(This is an updated version of an article that was originally posted on August 9, 2010.)