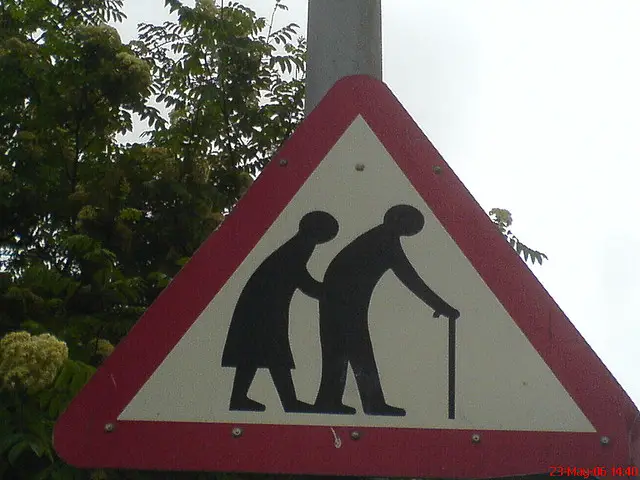 It amazes me how many people fail to plan for the future, and it amazes me how many people deny the reality that we only have a certain number of years before we have outlived our usefulness. We all know that life is short, but how many of us really want to admit that were closer to the end than we think?
Because of the developments in modern medicine, people are living longer than any other period in history. In fact, more people are afraid that they're going to outlive their savings once they reach retirement age. Thankfully, the current market future looks bright.
According to research, 10,000 baby boomers are turning 65 every day, and it will continue to do so for the next 20 years. And with Medicare and Social Security lacking funds necessary to cover them, it's easy to see why there are so many insurance products geared toward seniors ranging from medicare supplement insurance and final expense life insurance policies to long term care insurance.
So what is long term care insurance, and what does it do?
The answer to that question is simple. If there ever comes a time when you are no longer able to function on your own either from advanced age or from a chronic illness long term care is designed to cover the expense of providing these types of services. These can include the following:
Nursing home care
Home health care
Skilled nursing
Assisted living
Respite care
Hospice care
These types of services are designed to provide assistance in activities of daily living (ADL) such as eating, bathing, dressing, continence, and other activities that are performed throughout the day.
So, when should you get long term care insurance?
There doesn't seem to be a definite answer, but you don't want to wait too long. Insurance agents routinely recommend that people get it when their healthy, and in many cases its better to get it while you're young. This is especially true when it comes to life and health insurance, and the same applies to long term care coverage.
However, there is one thing to consider: Long term care insurance is expensive, and if you get it too early you could be paying high premiums for a very long time, because odds are you wont need it until you're well past retirement age. Then again, premiums do get higher as you age. Not only that, you never know when you're health will start to decline.
The proverbial sweet spot for getting this type of insurance is when you turn fifty, because this is usually the time when a persons health could start to decline. That way you don't have to spend a whole lifetime of paying high premiums.
On the other hand, you shouldn't even apply if you have any of the following conditions:
AIDS/HIV
Alzheimers Disease
ALS
Cystic Fibrosis
Dementia
Hemophilia
Hepatitis
Any autoimmune disease
Kidney failure
Cirrhosis of the liver
Memory loss
Multiple Sclerosis
Muscular Dystrophy
Paralysis
Parkinsons Disease
Post-Polio Syndrome
Schizophrenia
Sickle-Cell Anemia
Lupus
Bear in mind that this is not a complete list and that each company will have different requirements. So, be sure to check with your agent to see if you're able to qualify.
With a growing senior market, and with the fact that people are living longer, its clear that getting old didn't mean what it used to. So, there is a greater demand for home health services, senior living facilities, nursing homes, and hospice care. But the expense of these types of services can add up quickly, especially if they are needed over a longer life span. Long term care is designed to cover these expenses, but its important to know when you need it and if you even qualify. Waiting too long can put you behind the proverbial eight ball, but getting it to soon can put a dent into your savings.
Photo Credit: rileyroxx