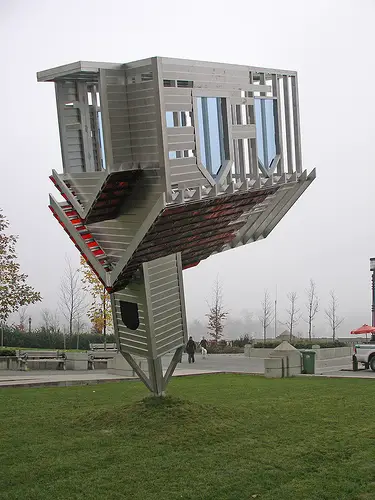 There's a lot to be said for contrarian investing. Famous investors like Warren Buffett and Jim Rogers are routinely lauded for going against the herd and purchasing unwanted stocks at bargain bin prices.
Interestingly enough, nobody ever gets credit for contrarian shopping — that is, purposely choosing to pay more for certain products and services.
Don't believe me?
A recent Google search on the term "contrarian investing" turned up almost a half-million results.
As for "shopping contrarians": 23,500.
I know what you're thinking: Len, why would I ever pay more for something if I didn't have to?
It turns out there are plenty of reasons, including:
Added convenience
Better quality
Environmental friendliness
Superior customer service
Additional security via guarantees
With that in mind, I thought I'd put together this quick summary of things I'm willing to pay more for. What's on your list?
Bed sheets. I figure since I spend roughly one-third of my life in bed, I may as well be as comfortable as possible. The key is knowing that higher thread counts eventually reach a point of diminishing returns.
Nonstop flights. For me, the ability to bypass a layover — or maybe even two — and avoid flight delays is usually well-worth the price premium.
Extra leg room. When flying economy class domestically, I'll often pay an extra $40 to $100 for so-called "premium coach" seats with more leg room. Those extra inches make all the difference in the world — especially on longer flights.
Food. Eating is one of life's simple pleasures — which is why I always buy high-quality food. That being said, I never overpay for organic produce.
Internet service. There's nothing worse than a slow Internet connection, so I have no qualms paying an extra $20 per month for service that's up to 15 times faster.
Soap. A while back the Honeybee started buying low-priced tinted "designer" liquid soaps. Unfortunately, they don't cut through grease. At all. But, hey, at least the soaps are now color-coordinated with our remodeled kitchen and bathrooms!
Appliances. Although they typically have higher upfront costs, the payback period of gas appliances tends to be relatively quick because natural gas is cheaper than electricity in most places.
Carpet pad. I always pay extra for a thicker carpet pad. It not only provides added comfort, but it also extends carpet life too.
Coffee. I'm talking about the stuff I brew at home. I can't stand Folgers coffee — besides, Folgers is more expensive than you might think. We pay extra for the Dunkin Donuts brand — or sometimes a premium whole-bean coffee that we have to grind ourselves.
Tools. It's simple; I pay more for Craftsman tools because of their ironclad guarantee: If for any reason your Craftsman hand tool ever fails to provide complete satisfaction, return it to any Craftsman outlet in the United States for free repair or replacement.

Home maintenance. My home is my castle and so I treat it as such; I refuse to hire unlicensed contractors or use shoddy materials on my most important purchase.
Comfort. Speaking of my castle, I'm not the type who is willing to bundle up at home just to save a few bucks on the heating bill. And during summer, we'll run the A/C at a reasonable setting to stay cool and comfortable too.
A nice neighborhood. I'll always pay more — or trade 200 square feet of living space — for the opportunity to live in a better neighborhood.
Toilet paper. Trust me: Cheaper toilet paper actually costs more in the long run because it requires much more product to, um, get the job done. I'm sure Sheryl Crow, who advocates using only one sheet per visit, will back me up on this.
Shoes. If you spend a lot of time on your feet, a good comfortable pair of shoes is an absolute necessity for avoiding blisters, sore feet and other problems.
Lodging.Trust me; trying to cram four people into a cut-rate no-frills hotel room is the quickest way to ruin a family vacation. We don't skimp when traveling now; we only stay in hotels that offer multi-room suites.
Beer. Because life really is too short to drink cheap beer, folks.
Desk chair. I hate to admit this, but there are days when I sit at my desk for 10 hours with few breaks in between. I couldn't do that with a substandard chair.
Open highway. I save about 20 minutes on my daily commute home because I pay $5 to use the express lane. That's a bargain considering I'm only paying around $1250 annually to free up 83 additional hours of my valuable time.
Clothes. While most kids tend to outgrow their clothes before they wear out, it's a different story for adults. Over the long run, good quality clothes are often the better deal. Heck, I have coats and jackets that are a decade or more old — and yes, they're still in style. Well … at least I think they are.
Photo Credit: Thomas Quine