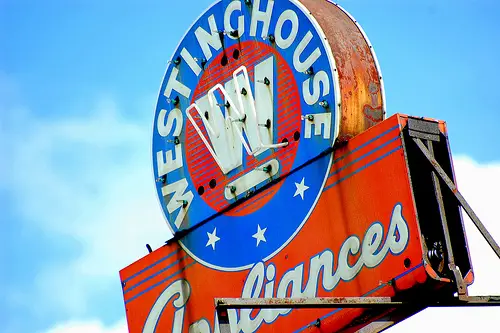 Although it's hard for me to believe, my humble home recently turned 14-years-old. So, as you might expect, a lot of the original appliances we bought when we first moved in — or were included with the brand new house — have been acting up for awhile now.
We had already replaced our failing garbage disposal and old refrigerator a little over a year ago as part of a minor kitchen remodel that also gave us a new sink, granite countertops, and a porcelain backsplash.
As for the other appliances in the house that had yet to be replaced, there were no catastrophic failures yet, but all signs were pointing to impending doom.
Thankfully, it's all been niggling stuff — so far.
Take, for instance, the dishwasher; the soap dispenser often failed to open. As a result, it would occasionally take two cycles to clean the plates and pans; sometimes three.
Meanwhile, last fall two of the four burners on my gas cooktop stove decided to go into semi-retirement. Since then they've only stubbornly ignited with the aid of a match. After going through almost an entire box of Ohio blue tips, the Honeybee finally broke down and bought me one of those long butane lighters — for my birthday, no less.
Happy birthday to me.
As for the microwave oven, the door is broken. Sort of. The latching mechanism still works, but when it's fully opened now it no longer sits parallel to the floor at a perfect 90 degree angle; it's more like 94.3 degrees — but on the right hand side only.
On the bright side, the microwave still reheats my coffee just fine, and the last time I checked I wasn't glowing in the dark, so I'm not too concerned. Still, we need a new one soon.
Add it all up and you can probably understand why we finally bit the bullet last week and spent over $4000 on a bunch of new appliances: a cooktop, range hood, dishwasher, clothes washer, and a dryer. I know.
We're not done either; we'll be buying a new microwave/electric oven combination soon too.
Anyway, today happened to be delivery and installation day. However, during the installation process for the dishwasher it was discovered that a water line stop valve was badly rusted and needed to be replaced, and the installer wanted $89 extra to replace the line.
The alternative was to dismiss the installers and either fix it ourselves or call a plumber.
When the Honeybee called me at work to give me the news, she was unsure as to what we should do. So I quickly evaluated the options with her.
True, although I'm not a plumber I probably could have come home and made the repair myself — but after assessing the damage, going to the store and then making the fix, it would have taken me a couple of hours of my time. Then again, we could have also got several estimates in order to find the lowest-cost plumber, but that would have taken time too.
In this case, it really made little sense to stop the installation of our dishwasher in order to save $40, $50 or even $60 on a stop valve replacement. For me, the alternatives weren't worth the hassle.
The bottom line is that sometimes it really pays not to look for the best deal — and as far as I was concerned, this was certainly one of them.
Photo Credit: Steve Snodgrass