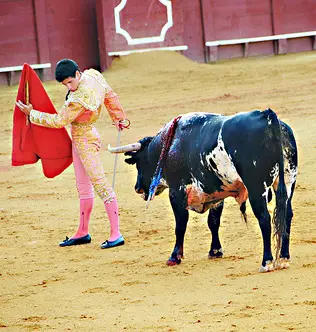 A hospital groundskeeper came across two medical doctors in white coats searching through one of the clinic's flower beds.
"Excuse me, gentlemen," said the gardener. "Have you lost something?"
"Not at all," replied one of the doctors. "In a few minutes we'll be doing a heart transplant for an IRS auditor and we're just looking for a suitable stone."
Heh.
You know, nobody likes being audited — especially me. (I realize I'm probably on on the IRS short list, after that joke.)
In most cases, Uncle Sam has three years to audit a tax return once it has been filed. However, the statute of limitations increases to six years if you've omitted more than 25% of your reportable gross income on your return.
And even though the odds of being audited are relatively long — roughly 1 in 100 — that risk increases dramatically for folks who unintentionally attract the attention of those heartless tax inspectors by waving the following red flags identified by Kiplinger:
Math errors. While these usually don't automatically trigger a full-blown audit, they draw additional attention to your return.
Claiming the home office deduction. One of the biggest flags because the deduction is so often misapplied.
Taking large charitable deductions. Deductions for charity should be proportionate to income.
Engaging in large currency transactions. Transactions greater than $10,000 draw the most scrutiny.
Writing off losses for a hobby activity. You can deduct hobby expenses, but not losses.
Claiming rental losses. According to Kiplinger, especially "losses written off by taxpayers claiming to be real estate pros."
Deducting business meals, travel and entertainment. The IRS knows these write-offs are ripe for abuse.
Claiming 100% business use of a vehicle. Without detailed records for proof, this claim is a tough sell.

Making too much money. A household income of $200,000 quadruples your audit risk.
Running a cash business. The IRS asserts that those who get paid primarily in cash are less likely to report all their income. Ya think?
Failing to report a foreign bank account. Of course, first they have to discover it; if they do, the penalties are huge.
Failing to report all taxable income. Always claim the income listed on all of your W-2 and 1099 forms. Well, unless it's a mistake.
Keep in mind that an IRS audit isn't the end of the world — especially when you have the records and documentation to back up all your claims.
However, that's no reason to increase your risk of being subjected to a potentially painful and time consuming government probe by waving multiple red flags like a matador at a bull fight. Especially when you consider that those who end up in the ring sometimes get gored by the horns.
Photo Credit: SubtlePanda