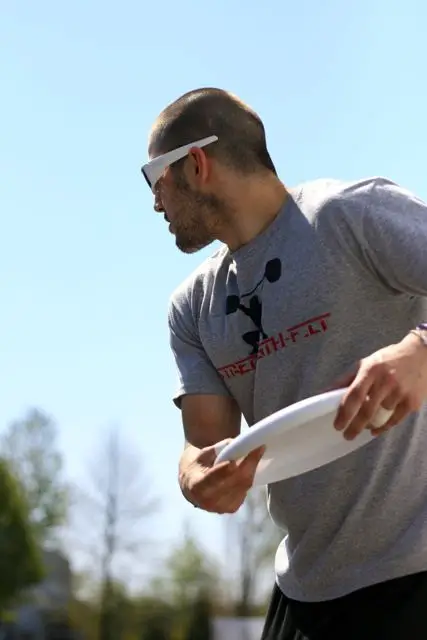 Are you still making excuses that you can't go to the gym because it's too expensive? Or can't afford a new bike to exercise?
Be afraid, be very afraid, because you're about to encounter some simple, cost-effective, budget workout ideas for you to get fit on your own at home or somewhere outside. So no more excuses for not getting into shape!
Do some running in the park. Before we had nice gyms and indoor tracks, we ran outside — everywhere. In fact, a book called Born to Run talks about how humans were designed to run long distances, and run barefoot. So no more excuses that you can only run on a treadmill. Besides, the impact of running on grass is less than on a treadmill or an indoor track. A hard outdoor surface like asphalt is a no-no for your joints.
Get a pull-up bar. For roughly $30 you can get the Iron Gym– an all-in-one pull-up, chin-up, and dip bar with multiple grip positions. It fits into place above any solid door frame in your house, and it's removable. It's quite an amazing device. You can even use it as a push-up bar.
Try body-weight exercises. When it comes to budget workouts, man does not live by energy supplements alone, like the kind seen in this Energy Renew review. Remember gym class? Yes that's right; you need those too. Things like push-ups, sit-ups, dips on outdoor railings, squats, lunges and more. Thankfully, there are plenty of body weight exercises and variations to combine for a great workout.
Borrow a yoga or workout DVD set. Ever since Tae Bo, fitness gurus have been releasing DVD sets for you to work out at home and get in killer shape. Try DVD sets like PX-90 and Insanity to get your body into excellent shape. If you want to try yoga DVDs, all you'll need is a yoga mat or carpet. Some blankets for propping up are also helpful.
Buy a used bike. We're not talking about a high-class road bike or mountain bike here, just something inexpensive to get your heart pumping while riding on the streets of your town. You may even be able to find a bike at The Salvation Army or Goodwill.
Buy used weights from Craigslist. People are always moving or need extra cash and Craigslist is the place to go for low-cost used workout equipment. For instance, a set of dumbbells, a small barbell set, and a cheap exercise bike for indoors is all you need for a good all-around regimen.
Take advantage of YouTube exercises and workouts. There are tons of free videos on YouTube giving away basic exercise tips to complete workouts for free. Best of all, many of them can be done in your own home – or even outside in a park. One of the best I found was a 10-minute high intensity cardio workout by Yuri Elkaim. In fact, all you need is 10 square feet, if not less. My lungs were practically jumping out of my throat at the end. Click here for the link.
Use resistance bands. I didn't know about these budget workout tools until I found a great circuit workout using resistance bands on YouTube by another Canadian workout instructor, Mike Roulston, from Mode Athletics. For example, you can buy a set of basic resistance bands at one weight for less than $20. However, if you're serious about working out with them, it's better to invest in a full set with multiple weights and tensions. You can easily workout your entire body with a set of resistance bands and get a fantastic workout! You can checkout Mike's resistance bands workout here.
Make your own weights. If you're really short on cash, fill some spare plastic bottles with dirt or sand to make your own weights.
Barter. If you've got a friend who's a yoga instructor or personal trainer, then you can barter something you're skilled at to learn those hidden secrets from a master of the art of fitness.
A recap and some final tips
No matter how little or how much you spend on your equipment, if you don't use it, you'll never see the results
Energy supplements are a great way to get the most from your budget workouts
As always, you can negotiate some great deals if you buy used equipment; this more than makes up for what you paid in gym fees
Consistency and intensity is the key to getting fit in the shortest amount of time.
Make a budget that fits into your personal financial planning routine
Let's not forget how much you can save on doctor bills and medications by simply getting in shape and staying healthy and fit over the long-term
Now go forth with your new money saving knowledge and get fit on the cheap.
About the Author
David Hamilton (aka FPT Guy) is owner and author of Financial Planning Tips.
Photo Credit: Amy Selleck