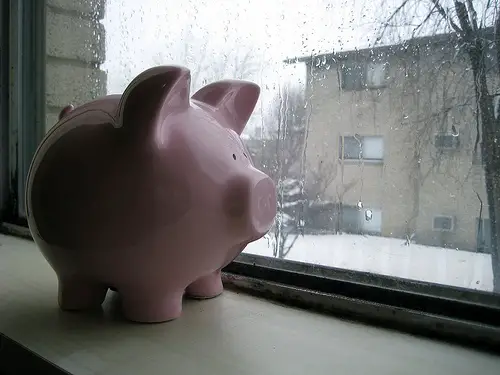 October is here and the holidays are less than two months away, so if you don't yet have enough cash stashed to cover all the upcoming expenses — like hosting family dinners, gifts, and all that extra gas you'll use driving around town — it's time to get crackin'.
While I always recommend having a second source of income to cover periods of increased spending, you also can cut back your budget by making changes to it, starting today. In fact, by implementing these 12 suggestions, you can potentially save $2000 in as little as two short months:
Automate Your Savings
Chances are you won't miss what you never had, which is why automating your savings is a great idea when you're trying to add to the pot. You can usually set this up with your employer so that a designated amount per month is sent directly to your savings account before you receive your paper check or a direct deposit to your checking account, but that's not always required.
Money-saving expert Andrea Woroch explains: "According to the founder of Digit, a tool that reviews your daily spending and transfers unused funds into an FDIC-insured savings account, users save an average of 5.5% of their annual income. Considering the average American salary is roughly $52,000 per year, it adds up to a big chunk of change."
Average savings per month: $238
Reduce Food Waste
By nature, Americans throw away a lot of food; sort of goes hand in hand with living lives of total excess, I suppose. In fact, although food is among the top three biggest household expenses, we waste nearly 25% of the groceries we buy. That should rip your heart out straight through your wallet.
There's hope, however.
Woroch says, "You can cut out food waste by reviewing the contents of your refrigerator, freezer and pantry, and prepare meals with overlapping ingredients and those nearing their food expiration dates. Make this task truly painless with Supercook.com, a free online resource that curates a list of meals based on ingredients you already have. And, if a meal calls for out-of-season produce, go frozen to cut costs."
Average savings per month: $83
Embrace a Capsule Wardrobe
Admittedly, one of my major expenses is clothing. I like to shop, and I like to look fresh. But my habit has led to me crunching numbers at the end of the month to ensure that my quality-of-life bills aren't neglected. If this sounds familiar to you, rest assured that there's a different, cheaper approach that you can adopt.
A trending topic among fashion bloggers is the capsule wardrobe, a highly curated collection of your favorite seasonal clothes, typically limited to a relatively small number of garments. By embracing this concept ahead of the holiday season and foregoing clothing purchases, families can save more than $100 per month. Plus, capsule wardrobes reduce your decision-making in the morning, something everyone can benefit from.
Average savings per month: $121
Program Heating and Cooling Systems
By adapting to opening windows and doors during the warmer months and bundling up inside when it's cold out you could put roughly $275 back in your bank account annually. Or, ya know, you can invest in more energy-efficient climate control.
"According to the Environmental Protection Agency, a programmable thermostat can save homeowners up to 10% annually by optimizing the HVAC system to run only when people are actually in the house to enjoy it," Woroch says. "The Nest, a popular programmable thermostat, estimates annual savings of $131 to $145 per year based on data from actual users."
Average savings per month: $23
Use Money-Saving Apps
Whether you're buying groceries or baby gifts, using money-saving apps can save you close to $150 by Thanksgiving. Data collected from Ibotta users suggest $240 in annual savings. In addition to cash-back for groceries and retail purchases, download a coupon app like Coupon Sherpa for instant access to in-store deals.
Average savings per month: $47
Cancel Unused Gym Memberships
We've all gone through periods where we stop going to the gym as frequently — if at all — which generally tends to be in the colder months. I, for one, find it difficult to put on three layers of clothing to brave the elements — only to then break a heavy sweat working out — when I could just stay cuddled on the couch with some comfort food and Netflix.
"Two-thirds of all health club memberships in the US go unused. With the average membership costing $58 per month, that's money better used toward holiday expenses," Woroch explains. "That doesn't mean you should sacrifice your health for the holiday spirit. Embrace cheap exercise activities like walking, jogging or biking, or use your own bodyweight or household items for strength training. There are also plenty of free workout videos available online, ranging from cardio to yoga."
Average savings per month: $58
Hey … that's a lot savings, but there are still six easy ways to save even more! You can find those by clicking here for Part Two!
Photo Credit: aaron