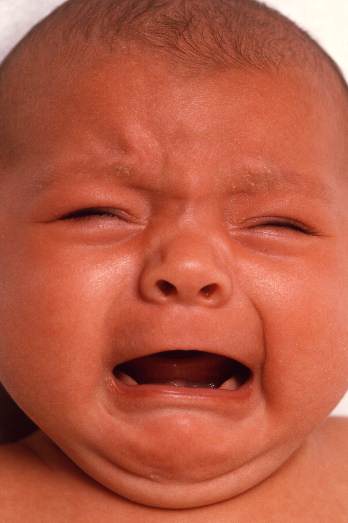 Last weekend I was at a barbecue with a buddy who told me a good-news bad-news story regarding a deal he got from DirecTV for their extremely popular NFL Sunday Ticket service that allows him to watch every out-of-market game during the entire football season.
After having NFL Sunday Ticket for several years, Jason finally decided to cancel the service because he felt it was no longer worth the price; but when he called DirecTV to cancel, they offered him a 20% discount if he agreed to keep the service. Well, thinking he got a great deal, Jason kept the service.
Unfortunately, he changed his mind after one of his colleagues told him he got his Sunday Ticket package from DirectTV for 55% off the regular price!
Oops.
The truth is, almost everything is negotiable.
Yes, haggling can be an uncomfortable process for some folks. But let's face it: The worst that can happen is you'll be told "no." So keep that in mind the next time you're in the market for any of these products and services:
Satellite and cable television service. It's not just premium package prices like NFL Sunday Ticket that can be reduced; determined customers can often get equipment fees waived, and get access to special non-advertised promotions. If your cable provider has a monopoly in your town, play them against the satellite providers.
Real estate commissions. Yes, real estate agents are expensive, but internet-based for-sale-by-owner services are encouraging many to accept rate reductions of a percentage point or even more.
Healthcare. Insurance paperwork is such a hassle, you can usually get discounts for medical services if you're willing and able to pay cash.
Jewelry. You should rarely ever have to pay the sticker price at most fine jewelry establishments, whether they're a private jeweler or a chain store; the retail markup is typically somewhere between 100% and 300% — and sometimes more.
College tuition. According to Forbes, you may be able to extract a discount from colleges and universities if they are attended by multiple siblings.
Furniture. Markups are typically upwards of 25%. Don't forget to ask for free delivery.
Musical instruments. While haggling is not generally accepted at the chain stores, mom-and-pop establishments do negotiate. One such store I used to frequent typically shaved up to 33% off their sticker prices.
Gym memberships. The fact that gym contract terms will vary widely from one member to the next makes them ripe for negotiation. Gyms also realize there are plenty of cheaper ways to get fit. Shop around and be sure to play the best price off more expensive gyms. If you're new, see if you can also get the initiation fees waived.
Cruise tickets. It's true; the closer to sailing time, the more leverage you'll have.
Credit card rates. If your mailbox is constantly inundated with annoying credit card offers, use them to your advantage. Call your credit card company and ask if they can match the best rates being offered by their competition.
Airline vouchers. Airlines typically offer a voucher for a few hundred bucks to entice folks to give up their tickets for overbooked flights. However, on two occasions I've been able to extract free round-trip tickets from desperate gate agents in need of a volunteer.
Mattresses. Most mattress brands typically come with enormous markups. One notable exception: Tempur-Pedic. And don't be afraid to ask for extras like free delivery, old mattress disposal, pillows, bed pads and/or a metal bed frame either — especially if you're paying cash.
Mortgages. Not only are the rates negotiable — especially for those with credit scores over 750 — but so are some of those ridiculous mortgage junk fees.
Big-ticket electronics and large appliances. Use the Internet to be fully aware of current market prices for whatever you're interesting in buying, and then ask brick-and-mortar store managers to beat them.
Slightly marred products. Here's one where you can haggle after you've already bought something. Assuming you catch it before the delivery truck leaves, furniture and appliances with small cosmetic dents or scratches present a golden opportunity to reduce the purchase price even more.
Automobiles. I know what you're thinking: Thanks for that pearl of wisdom, Captain Obvious.
Car tires. Comparison shop and then ask the salesman to beat the best price. And don't be shy about asking for extras like tire stems, mounting, balancing, and even an extended tire warranty.
Rent. Here's a quick tip: If you're renewing a lease, you can get maximum leverage by opening the negotiations as far ahead of time as possible.
Lawn service. Competition ensures low prices. Here in Southern California, the competition between gardeners is fierce, so it's relatively easy to play one against the other.
Plumbers. I have successfully negotiated lower prices with my plumber; trust me, that price book they like to pull out is not sacrosanct. For your health and safety, though, always make sure you only deal with a licensed contractor.
Income taxes. Admittedly, this isn't always possible. But under the right set of circumstances, the IRS will agree to something called an offer-in-compromise. Especially if they think collection of the entire tax debt is unlikely.
See? Even the IRS recognizes that haggling has its benefits.
Photo Credit: bbaunach